One if the biggest challenges when working with even the best soft pastels is that they are incredibly tough to control – especially if you want to have fine lines and details in your artwork.
Their crumbly and chalky nature forces the artist to think about the medium quite differently compared to others that they may have worked with in the past.
Now sure, you could go with a hard pastel, which is essentially just the same thing as a soft pastel, just a different binder to pigment ratio (hard pastels have much more binder and much less pigment) – but you will still have problems with the pigment transferring on to your hands, obtaining a reliably fine point for detailed work, and even the occasional breakage of the stick when making highly expressive artwork.
We found during our research that the best pastel pencils will not only have high pigment loads, which translate to vibrant results, but also an artist friendly price tag, superb lightfastness ratings, blend easily, and the proper lead diameter – like the Stabilo CarbOthello Pastel Pencils.
In this review and guide we not only go over each of the most popular pastel pencils on the market (we also found a few hidden gems as well), but we give you a guide on how you too can spot a quality pastel pencil from afar.
Furthermore, we also dive into a few tips and techniques on how you can get the most out of your new pastel pencils.
Let's get started!
Comparing The Best Pastel Pencils
Sure, a pencil might just be a pencil. But in the world of pastel pencils, subtle differences can translate to starkly different results.
Here's a table we put together for you to easily compare all the different pastel pencils we reviewed:
| Name | Purchase Individually? | Avg. Price Per Pencil | Sets Available | Colors Available | Skill Level | Lead Diameter | Color Chart |
| --- | --- | --- | --- | --- | --- | --- | --- |
| Stabilo CarbOthello Pastel Pencils | Yes | $1.42 | 12, 24, 36, 48, 60 | 60 | Professional | 4.4mm | Color Chart |
| General's Pastel Pencils | No | $1.17 | 4,12,24,36 | 36 | Student | Not Disclosed | Not Disclosed |
| Faber-Castell Pitt Pastel Pencils | Yes | $1.50 | 12, 24, 36, 60 | 60 | Professional | 4.3mm | Color Chart |
| Derwent Pastel Pencils | Yes | $1.67 | 12, 24, 36, 72 | 72 | Professional | 4.5mm | Color Chart |
| Koh-i-noor Gioconda Pastel Pencils | No | $1.33 | 12, 24, 36, 48 | 48 | Student | 3.8mm | Color Chart |
| Conté à Paris Pastel Pencils | Yes | $1.75 | 12, 24, 48 | 48 | Professional | 5.0mm | Color Chart |
| Caran D'ache Pastel Pencils | Yes | $3.10 | 12, 20, 40, 76 | 84 | Professional | 4.7mm | Color Chart |
Before You Decide: A Few Things To Consider
We identified 7 key factors when determining the best pastel pencils – understanding each one of these details will give you an upper hand when going to the art store or online retailer to buy your next pastel pencil:
Budget
The price you pay is always important when deciding on new art materials. As any seasoned artist can tell you, there are always brands out there looking to take your money.
Therefore, before you purchase your next pastel pencil, you will want to set a realistic budget.
We found that most pastel pencils generally cost around $1.50 per pencil (when purchased as part of a 24 pack).
However, there were some outliers like the Caran D'ache Pastel Pencils that demanded a $3.10 per pencil price tag (which we found to be too expensive given the performance).
What's the takeaway here?
If you plan on picking up a 24 pack of pastel pencils to get started – expect to pay roughly $36.
Sure, you could find cheaper alternatives online, but we found that these sets just don't deliver when it comes to performance (i.e. can't retain a fine point, broken lead inside the pencil barrel, dull colors, mass produced in China, synthetic materials, etc.).
Purchase Options
No matter the medium that you like to work with (i.e. oils, acrylics, watercolors, etc.). one of the nice features, particularly in more artist grade brands, is the ability to purchase a medium individually.
This can be extraordinarily helpful, especially if you are working on a large-scale piece and need to restock a color.
If you go with a brand that doesn't sell pastel pencils individually (i.e. General's Pastel Pencils or Koh-i-noor Gioconda Pastel Pencils), you will need to go with another brand or repurchase the set once the pencil has been completely used up.
This can lead to inconsistent colors in your artwork – which may be unacceptable to some who are reading this and are planning a commissioned piece.
But another advantage of purchasing individually that we really love is that you can test across brands easily (and with very little investment on your end).
So, if you are really curious if the Caran D'ache Pastel Pencils or Conté à Paris Pastel Pencils are really worth the price of admission, you can head over to a retailer like Blick Art Materials and buy a few to test out.
Colors Available
While pastel pencils can blend incredibly easy with each other or an existing soft pastel piece, a wide color selection means greater vibrancy and pigment purity across the spectrum.
Unlike soft pastels that may offer a selection of up to 400 different colors (it was the Schmincke Half-Stick Extra-Soft Artist Pastel Set if you are wondering), pastel pencils sets are much smaller.
We found that many art companies had the max color selections available:
Which kinda makes sense.
Given that Koh-i-noor and General Pencil are both geared towards students, the limited color selection is great for those looking to explore the world of pastel pencils, but are yet ready to go all in.
Lead Diameter
For 6 of the 7 pastel pencils we reviewed, we were able to accurately determine the lead diameter for each one of the brands which ranged from a slim 3.8mm (Koh-i-noor) to 5.0mm (Conte's) – the General's Pencil we would guess is around 4.4 or 4.5mm.
Now you might be scratching your head wondering why lead diameter is at all important…
…and that would be a fair reaction!
Here's why artists (particularly professionals) care about this number.
Control.
If there is anything that we found to be true across all the mediums we have covered on this site, its that artists crave control over their mediums.
You should be in complete control over the medium you are using, not the other way around.
Therefore, if you are working on a small-scale piece, a pastel pencil with a much smaller diameter will be able to get much finer lines in your piece (especially after the sharpened tip has rounded a little).
Now does this mean that those pastel pencils with a larger diameter are bad?
Not at all.
You see, wider barreled pastel pencils like the Conté à Paris Pastel Pencils or Caran D'ache Pastel Pencils can be wonderfully complimentary mediums to use with an existing soft pastel piece.
Their wider strokes not only are well suited for medium to large scale pieces, but they can also be a fair bit more expressive as well.
So, go with a diameter that meets your needs.
If you aren't sure, that's completely fine – a middle of the road pastel pencil like the Derwent's can serve most purposes.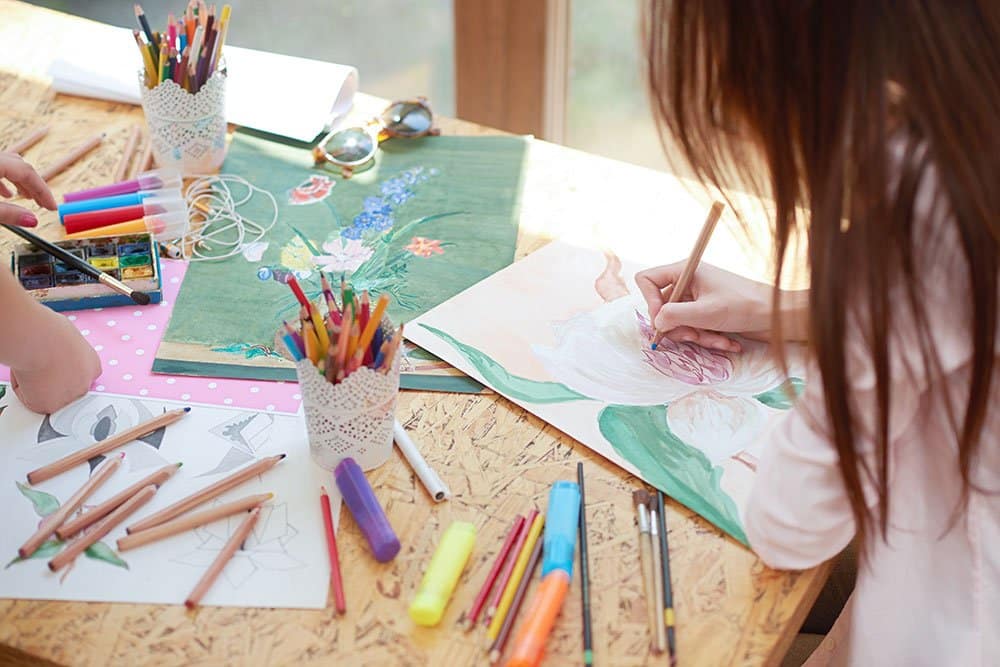 Professional vs. Student Level
In the world of art supplies you will nearly always find two main categories – professional and student level.
For most, these categories mean the following:
Professional – stuff I hope to afford one day when I am a world renown artist
Student – stuff I can buy today but delivers sub-par results
Now, the above notion wouldn't be too far from the truth…
…but, that was like 100 years ago.
Advances in production techniques and technology has greatly narrowed the gap between these two categories.
So, don't ever feel like you should have your tail between your legs when buying student grade materials.
They are still good.
The largest difference between these two categories today will be focused squarely around their lightfastness ratings, pigment purity, and general composition – which of course all boils down to their performance.
If you are starting with pastel pencils for the very first time and you want to learn this unique medium, go with student grade pencils.
They are perfect for testing out techniques without breaking the bank.
Professional grade pencils are great for those who are working on commissioned pieces or really love to see vibrancy in their artwork.
In addition, many companies that make professional grade pastel pencils also provide color charts (which we linked to in our table at the beginning of this guide and throughout our reviews), that is great for professionals to compare each pencil on an individual basis.
Pastel Or Watercolor Use?
As you will quickly find out when either reading our reviews below or the product descriptions on art retailer websites is that many of the pastel pencils feature a water solvent binding (typically they like to rely on gum Arabic).
What does this mean?
Well, if you are looking to subtly wash a color across your surface, you can use a dampened brush in tandem with pastel pencils.
This makes them very similar to watercolor pencils in this nature.
So, if you find that using your pastel pencil set with an existing soft pastel piece isn't working for you or you want to try different techniques, know that water will work with many of these pencils if you are looking to jazz things up a bit.
Portability
Given that pastel pencils are largely sold in sets and come prepackaged in metal tins, their portability is terrific (especially when compared to their dusty and chalky soft pastel brothers).
For those artists who want to do a quick study or field sketch, couple these with a small Moleskin Sketchbook (just bring a fixative with you as well), and you can enjoy making art wherever life takes you.
The 7 Best Pastel Pencils Reviewed In 2020
1. Stabilo CarbOthello Pastel Pencils
One of the most popular pastel pencils used by professional on the market today will be the Stabilo CarbOthello's.
It's easy to see why these are so widely revered.
Not only do they come in a variety of sets, which include the following:
But they can also be purchased individually as well – making restocking easy.
Furthermore, the lead diameter is also perfect for most scale pieces as it measures in at 4.4mm in width.
At a price of $1.42 per pencil (at the time of publication), they also are priced just a fraction below the average for all pastel pencils we looked at when writing this guide.
While the price per pencil may be cheaper, one thing that these Stabilo's really showcase is their vibrancy.
Not only do each of the pencils have a stars on the barrel to indicate their lightfastness rating, but they also have their own product number as well – making it easy to find the exact replacement pencil once you have used one of yours all up.
Made in Germany, the precision engineering in these pencils are second to none – it's no wonder that these have withstood the test of time for nearly 100 years, they are just that good.
Lead diameter and lightfastness ratings aside, these pastel pencils provide a buttery smooth stroke that makes blending effortless while also leaving vibrant marks in your artwork.
Bottom Line
Overall, if you want a professional pastel pencil that delivers remarkable results, then you can't go wrong with the Stabilo CarbOthello's. If there were any downsides it would be color selection, while 60 colors are great – there are a few other sets that do offer a wider array on our list.
2. General's Pastel Pencils
Maker of the best charcoal pencils – General's also puts together a fine array of pastel pencils aimed directly at the artists out there just starting out with this medium.
Established in 1889, like the Stabilo CarbOthello's – General's has perfected the art of making quality pastel pencils over the years.
While sure, you might not find lightfastness or permanence ratings on the side of the pencils like others, they have it where it counts – a quality pencil that can be sharpened to a fine point that also resists crumbling.
It's one thing for us to talk about the pencils, but its another to see them in action.
Here's a short :58 second clip we found that showcases the General's in action:
Pretty good right?
Naturally there are going to be a few downsides with a student grade pastel pencil – the major drawbacks that some artists had with these was the inability to purchase them individually, and their limited color selection (36 total).
So, if you are looking for vibrant results in your artwork, you may want to look elsewhere.
But if you are still learning with pastels, want to explore techniques, or just simply have a restricted budget – these are one of the best picks out there as they only cost about $1.17 per pencil.
Bottom Line
Overall, these are the best pastel pencils for artists on a budget. Their low cost coupled with adequate results make them perfect for the casual artists out there that doesn't need to worry about immense control or lightfastness ratings.
3. Faber-Castell Pitt Pastel Pencils
One of the oldest companies on our list (est. 1761), Faber-Castell has been a fixture in the art world for centuries.
Their Pitt Pastel Pencils are the perfect middle of the road offering in every way possible.
With a price tag of $1.50 per pencil, they aren't necessarily the bargain pick like the General's nor as expensive as the Caran D'ache pencils.
Furthermore, their color selection is also equally average, with sets available in the following sizes:
It's neither the smallest nor largest offering out there.
But make no mistake, as "average" as these pastel pencils may be, they are definitely not average when it comes to performance.
Rivaling some of the better brands on our list, the smooth (nearly buttery) consistency from these pastel pencils will make blending incredibly easy.
While some artists may want to try and use these with water, we would recommend checking out their top rated watercolor pencils – as they will blend much easier and simply provide better results.
For the pros out there looking for some details, Faber-Castell does provide a color chart on their site for guidance (unfortunately we couldn't find any color swatches).
Bottom Line
Overall, we think the Faber-Castells are a perfect upgrade from a student set. Their moderate price tag, yet professional results will be great for those artists who have a firm handle on this medium and want to dive a bit deeper.
4. Derwent Pastel Pencils
Maker of fine art supplies like their quality charcoal pencils, student friendly watercolor pencils, and even synthetic water brushes, Derwent knows how to deliver a quality art tool at an affordable price.
Like the Faber-Castell's, the Derwent's are perfect for beginner level artists looking for an upgrade.
Available both as a set and individually, you can easily explore any one of their 72 colors – which makes for one of the widest selections featured on our list.
Now if you are looking to purchase just a set like the one pictured above, you can find them in any one of the following quantities:
12
24
36
72 (tin and wooden box available)
Like the Stabilo CarbOthello's, the Derwent pastel pencils also feature a unique product number on the barrel of the pencil as well – ensuring that you restock the exact same color if you are in the middle of a piece.
Professionals looking for the nitty gritty details will want to check out this PDF where color names, product number, swatches, and lightfastness ratings are listed.
We found during our research that many artists particularly loved the Derwent's for their vibrancy (speaks to their high pigment load and purity).
However, if there were any drawbacks that we saw time and time again was their susceptibility to crumbling.
Should you be working on the fine details for a medium or small-scale pastel piece, you will want to be aware of this.
Bottom Line
Overall, U.K. based Derwent delivers another fine art product. Their wide color selection is among the best out there and their vibrancy is second to none. In addition, the 4.5mm lead diameter will work with most pieces.
5. Koh-i-noor Gioconda Pastel Pencils
No products found.
For those budding artists looking to get a more exotic pastel pencils and want to try a brand outside the U.S., then the Gioconda's will look pretty intriguing.
Made in the Czech Republic, this 48 pastel pencil set is perfect for beginners.
A slightly wider selection when compared to the General's 36-piece set (also reviewed in this article), you will have greater vibrancy in your artwork.
Selection aside, one aspect that really stood out to us for a pastel pencil set of this level, is that Koh-i-noor also provided a color chart (not typically found in student sets).
While sure, the chart is written in Czech, cross-referencing the swatch's product number with the pencil will help you along the way.
As great as it is to see the lightfastness rating and sample swatch, one of the biggest drawbacks in this particular brand is the inability to purchase a pastel pencil individually.
Therefore, if you decide to go with the Koh-i-noor and use up a particular color, you will have to go with another brand, which naturally will have a slightly different tone.
Of course, if you are exploring pastel pencils for the first time and don't find this to be a big deal, then the Gioconda's make a sound choice.
Lastly, lead diameter.
At only 3.8mm, this will be one of the small lead widths on our list. So, if you are looking to do very precise detail work, this will be your pencil of choice.
Bottom Line
Overall, these are a strong contender for those artists at the student level. The wider color selection (particularly when compared to General's) is welcomed. However, the inability to purchase replacement pencils restricts these to student and technique work.
6. Conté à Paris Pastel Pencils
The Conté à Paris Pastel Pencils are the perfect complimentary medium for soft pastel pieces.
Instead of having a narrower diameter like many of the other pastel pencils on our list, the Conté à Paris pencils went the complete opposite direction with a beefy 5.0mm lead diameter.
What does this mean?
Should you be in the middle of a soft pastel piece and just want a reliably clean line without the chance of a crumble of the stick, then the Conte's are a perfect pick.
Like a quality soft pastel, the Conte's are both buttery and blend extraordinarily well.
So, you should have no problem working them into a pastel piece.
Available both individually and as a set (up to only 48), they will rely on a bit of blending to get the exact color and tone you are looking to achieve.
For those artists wondering about the lightfastness rating, as noted in our table above and here, you will see swatches of each color they make along with their lightfastness rating.
Bottom Line
Overall, while these are a pastel pencil, they are best intended to be used with soft pastels. Their wide lead diameter makes bold expressive strokes much easier, while also allowing you to blend them in easily if need be.
7. Caran D'ache Pastel Pencils
Expensive.
That's the first thing that came to our mind and many other artists when reviewing the Caran D'ache Pastel Pencils (as we also found this to be true with their oil pastels as well).
At $3.10 per pencil (double the price of every other pencil on our list), these pastel pencils don't come cheap.
Great for artists who make a generous living from commissioned pieces, it is easy to see why these may be worth the premium.
First color selection:
The widest available on our list at 84 colors (8 more than the Derwent's), you can get bright and vibrant colors reliably with each one of these pencils.
Not only is the Caran D'ache color selection the best-in-class, but many of the pencils also have excellent lightfastness ratings as well – with some pencils lasting over 100 years before any sort of fading occurs.
When reviewing their color chart (page 13 of the PDF), you not only see the entire lineup that they offer, but also the pigments used in each one of their pencils.
This gives you an idea of the vibrancy and purity you should expect when using.
Lastly, lead diameter.
Just .3mm smaller than the largest one on our list, Conté à Paris Pastel Pencils, the Caran D'ache do carry some heft at 4.7mm.
Given the quality of the pencil's themselves, you should be able to sharpen them to a fine point and have ample control over your line work.
Bottom Line
Overall, there is no ignoring the price premium for these pencils. We would strongly urge you to purchase a few individually before investing in an entire set. Based on our research, artists were hooked once they started using them.
Getting The Most Out of Your New Pastel Pencils
As soon as your new pastel pencils come in the mail, you will definitely want to try out a wide variety of techniques to see what type of effects you can get from them.
To help you out on your artistic journey, we pulled together a few tutorials we found online that really showcased some of the strokes and techniques you can get out of your new pastel pencils:
Drawing Fur With Pastel Pencils by Leontine van vliet
In this video by Leontine, she walks you through her detailed process of making hair – the end result is remarkable:
Tips & Techniques With Pastel Pencils by Colin Bradley
From blending to layering, Colin walks us through a few of the techniques he likes to use in his artwork with pastel pencils:
10 Tips For Pastel Pencils
Here Kirsty provides some valuable insight on pastel pencils (she is using the Stabilo CarbOthello's) and how they are starkly different from your traditional soft pastel (lots of good stuff here):
Questions You Had About Pastel Pencils But Were Too Afraid To Ask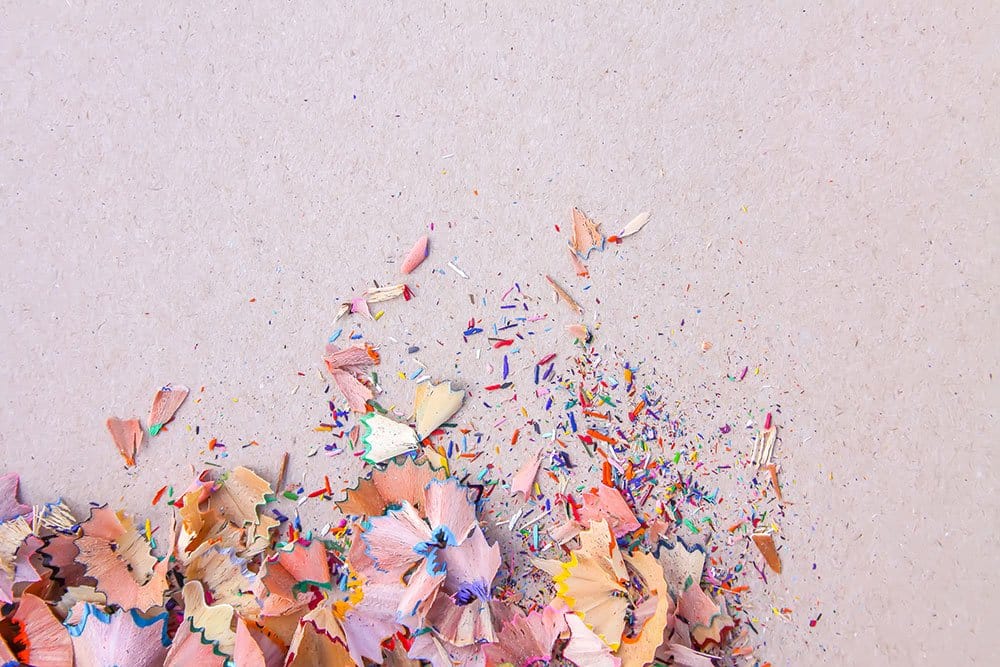 Should pastel pencils be used just by themselves?
When first starting out, yes.
However, as you get more confident in this medium, you will want to work in fixatives (for preservation mostly and layering) along with a blending stump.
Adding new tools such as a blending stump or tortillon will allow you to get more even gradients in your artwork while also exploring new techniques.
How to sharpen pastel pencils?
Sharpening a pastel pencil can be rather tricky. When using a traditional pencil sharper, you will find in most cases that once the pastel pencil is almost to a fine point, it will inevitably break – with is highly frustrating, especially if you are working with a pricy professional pencil pastel.
Therefore, we recommend going with a pastel pencil sharpener such as this one from Derwent as it will work a bit better with the softer lead.
Alternatives to a traditional pencil sharpener will be a sanding block. This allows you to hone the tip of the pastel pencil to a fine tip as well.
What type of paper should you use with pastel pencils?
First pastel paper, then mixed media paper.
As we recently reviewed a wide selection of the best pastel papers available, these surfaces are starkly different from traditional drawing paper.
They have a deeper set tooth which allows for the pastel to latch on easily while also allowing for blending.
Mixed media paper can work well too, just know that you may lose some blending and layering ability.
How do pastel pencils differ from regular soft or chalk pastels?
The biggest difference between the pastel pencil and soft pastels is both the wooden barrel and a slightly higher concentration of binder. This allows the pastel to have a firmer body which makes line work easier.
Think of pastel pencils as really a medium-soft pastel encased in wood. They have the same properties, just different ratios of pigment to binder.
Where to buy pastel pencils online?
While all of the products mentioned in this list are found on a few websites (namely Blick and Amazon), there are plenty of more options available.
In fact, we recently published a post that outlined some of the best online art supply stores.
Whether you live in the U.S. or elsewhere, you are sure to find a retailer that delivers to wherever you may be reading this!
Choosing The Best Pastel Pencils For 2020
As we wrap up our review, you can see choosing the best pastel pencil in 2020 proved to be rather difficult. With so many great brands on the market that deliver really great results, there is no better time than now to dive into this fun medium.
But alas, after hours of research through reading and seeing reactions of other artists, visiting various forums, online communities, etc. we feel confident in our selection above – and we think you will too!
However, if you felt that we completely missed a brand and they should be included in this review, get in contact with us, we would love to know!
Lastly, its important to know that regardless of how much you spend on pastel pencils, the cold hard fact remains that expensive materials won't change your ability as an artist – practice and persistence will.
So, be sure to keep at it and push yourself every step of the way.
But most importantly, remember to have fun and make art!