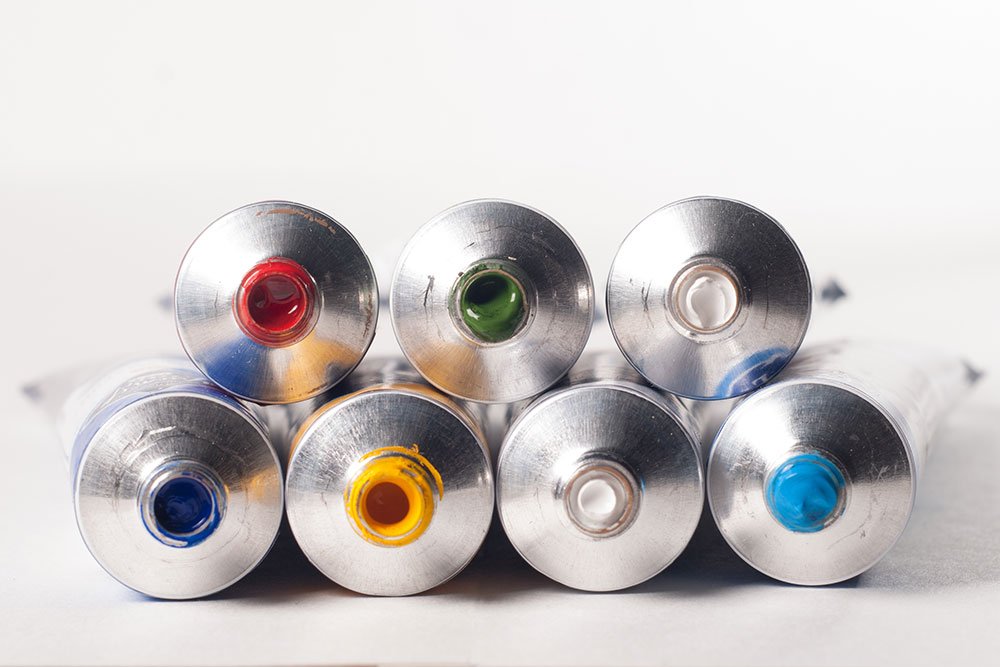 The Best Oil Paints For Beginner And Professional Level Artists
This Article May Contain Affiliate Links
Whether you are just exploring oils for the very first time or perhaps are a professional artist looking to change things up, the oil paint that you decide to add to your studio can make a measured impact on variety of factors.
From the vibrancy of the pigment itself all the way to the consistency, the best oil paint can draw out your finest qualities as an artist.
While we reviewed some of the same oil paints that were used by the great artists like Picasso, Cezanne, and Matisse, we also took a look at much more modern oils that have been formulated in the past few years.
When reviewing 12 different oil paints, while any of the ones listed below were amazing in their own right, we found that these three brands in particular were incredibly well-suited for both beginner and professional artists:
Comparing All The Best Oil Paints
Here's a table that includes info on both price as well as color charts for easier comparison:
The Best Oil Paints Reviewed
Key Differences Between Student And Artist Grade Paints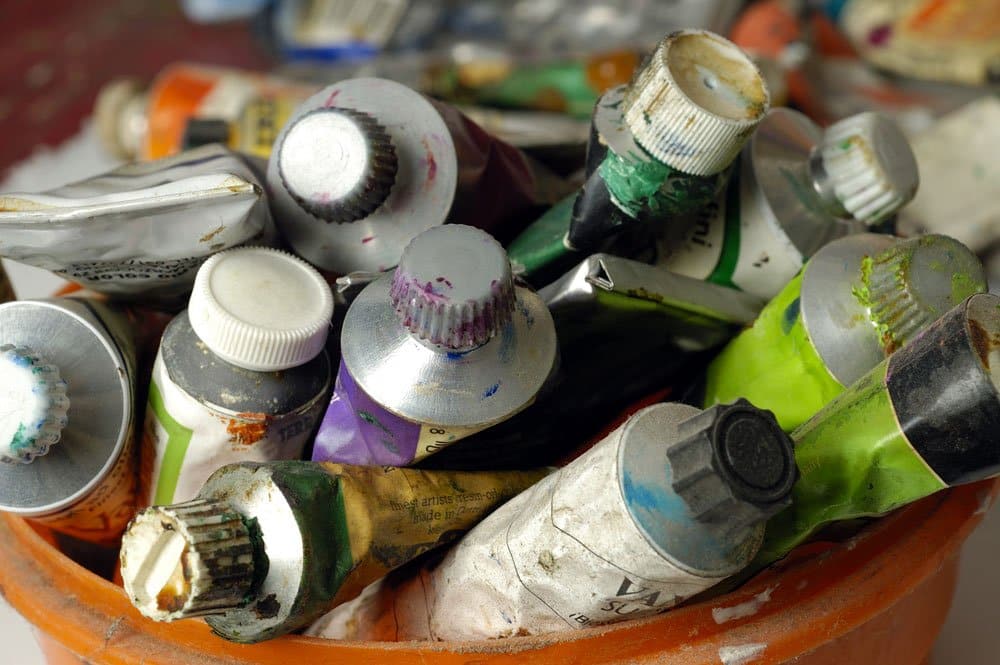 As you found out, the differences between both beginner and artist grade paints is massive.
From the vibrancy, composition, consistency, and lightfastness they all are important factors when deciding which oil paint you should go with.
Here's a brief breakdown on all the key points:
Vibrancy / Brightness
The largest difference between student and artist grade paints will be their vibrancy or brightness. Artist grade paints are often made from a pure single pigment source – which makes for much brighter and vivid colors.
Oil paints that are a mix between the two will lose their luster and may not have an even mix – with the latter largely being dependent on how good the company's production process is.
Composition
Related to the pigment sourced for the oil paint, companies may include many fillers and extenders to lower the amount of overall pigment used.
This problem can be twofold:
Not only can it further dull the colors, but it can lead to yellowing, cracking, or chipping of the paint over time.
Artist grade paints typically won't be loaded up with this extra junk – ultimately increasing the price per tube.
Student grade oil paints however, often contain this extra stuff.
While not necessarily bad, it's important to remember that student grade paints are used for learning, not for finished pieces that are to be displayed.
Consistency
This is largely personal preference, as some artists may prefer a more 'grainy' textured paint to one that is creamy or buttery.
Depending on the supporting mediums (if any) you like to use in your artwork can dictate the type of oil paint you decide to go with.
Many artists found that the Williamsburg Oils gravitated towards grainy, while French based Sennelier were a bit more fluid.
Winsor & Newton paints (both the Winton's & Artist Oils) had a rather stiff body.
Again, this is a personal preference.
Lightfastness
This deals with out well the paint will preserve its colors when exposed to UV light under normal conditions.
The ratings you see for paints are determined by ASTM D4303 – therefore ratings are brand agnostic.
Nearly all artist grade paints will have a lightfastness rating between I – III (with I being the highest).
Here's a general idea of when you should expect the paint to begin to fade over time based on lightfastness rating:
I. Excellent lightfastness – over 100 years
II. Very good lightfastness – 50 to 100 years
III. Fair lightfastness – 15 to 50 years
IV. Poor lightfastness – 2 to 15 years
V. Very poor lightfastness – less than 2 years
Of course, paint mixes, varnish, and various mediums can have an impact on the above ranges.
Which One Should You Get?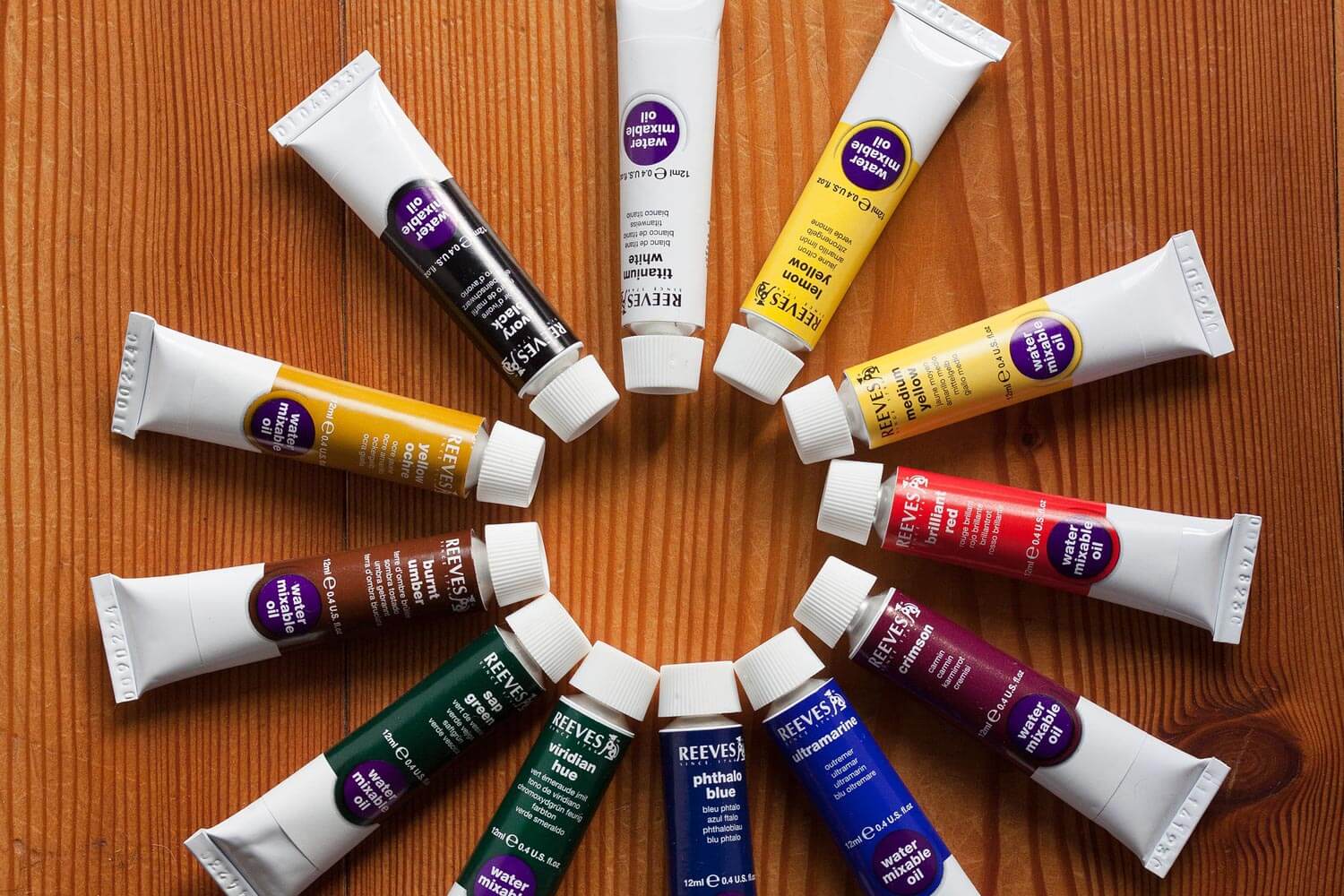 As you can see from the reviews, deciding between oil paints can be a challenge.
With companies like Michael Harding demanding up to $400 for a single tube of oil paint – you don't want to needlessly waste money.
Therefore, our general guidelines that we recommend for artists is as follows:
If you aren't making a living and getting paid to make the painting, then don't splurge on a high-priced artist grade paint.
Now, if you are lucky to have extra money lying about, then sure – go for it.
Test it out, get a small tube, and see just how great it is.
Switching from student to artist grade oil paints is night and day. The color vibrancy, consistency, and general overall quality is insurmountably better.
Now if you are a student in art school, or perhaps paint more as a hobby, then student grade paints will be more than sufficient.
While student grades oils can achieve some good colors without being too dull or grey, they are designed for learning.
In addition, if you are just trying out oil painting and not sure if its right for you, then a set like the Windsor & Newton Winton Oils or the Gamblin 1980's are perfect starters that contain the primary colors to theoretically mix any color you could want.
Don't Forget The Brush
While we don't want to go too far beyond the scope of today's article, we do want to stress that all the oil paints listed above don't include a brush, palette, or canvas!
So if you are picking up painting for the very first time, don't forget to add a quality oil paint brush, canvas, and a palette for mixing.
Essential Mediums You Should Own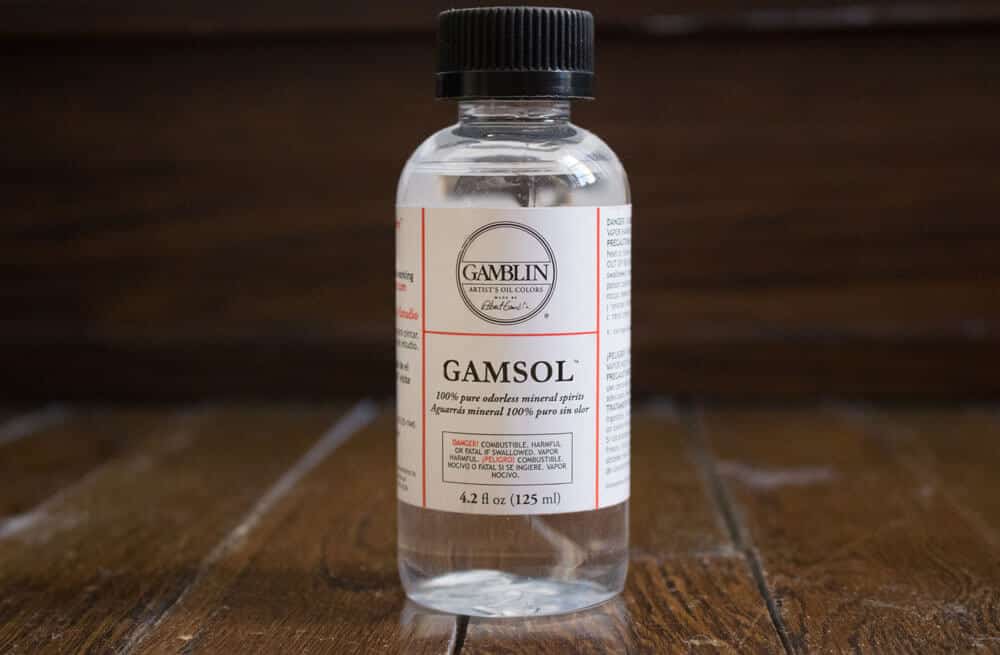 In order to both clean your brushes and manipulate this timeless medium, you will need to also rely on a solvent.
Solvents like odorless mineral spirits and turpentine help to break down the bonds between the linseed oil and pigment within the oil paint itself.
It can be great for thinning out the paint in order to get an initial wash for your piece.
For students and beginners we like recommending Gamsol as its truly odorless and great for starting out.
Opposite of solvents, you can use extenders like linseed oil that help to lengthen drying times while making the paint last a little bit longer (a great way to save money).
Choosing The Best Oil Paints For Beginners And Professional Artists
Deciding the absolute best paint for both student and professional artists proved to be a challenge. With so many companies making great oil paint today, the decision process was tough – but a great problem to have.
We are confident that we found the best ones that will work for nearly all the artists reading.
Given that we didn't have the resources to look at every single oil paint on the market, there may be a few you want us to review. If this is the case, please get in contact with us and let us know.
As we like to remind all artists on this site, quality art supplies are important to helping you get better, but it's not the most important aspect.
Regular practice beats all.
So be sure to get in the studio daily and always push yourself to look at paintings differently – before you know it, you might find your way into a few Art History books yourself!