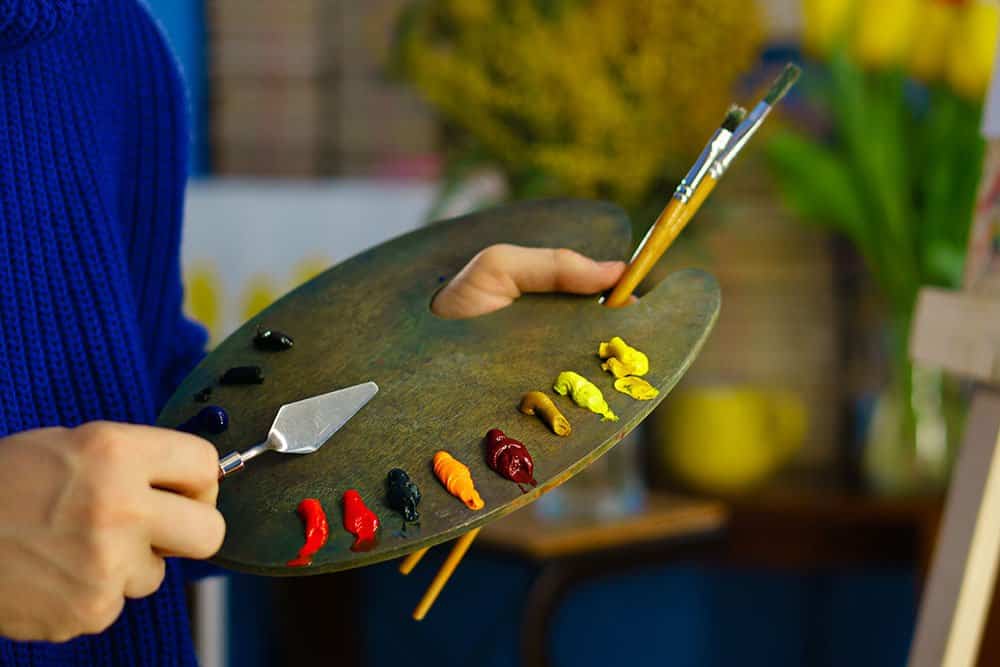 The 10 Best Palettes For Oil Painting
This Article May Contain Affiliate Links
Given the inherit adhesive nature of oil paints, deciding on a palette that not only provides a smooth surface for mixing, but one that can be thoroughly cleaned proves to be a challenge.
However, based on our own personal testing and feedback from other oil painters, we found that the palettes listed below were simply the best palettes for oil painting.
But when it comes to choosing a palette, you must consider the area where you plan on using it.
Whether it's at school, painting en plein air, or simply in your studio – your environment will have a large impact on the palette that you decide to get.
When conducting our research, while any of the below palettes can work terrifically, we found that the following were among the best in class:
Comparing The Best Palettes For Oil Painting
Here's a list of all the palettes compared:
The 10 Best Palettes For Oil Painting Reviewed