Whether you are dressing up as a clown, Harley Quinn, or simply want to let your imagination come to life, a quality white face paint can produce vivid and intense results.
But here's the deal:
Not all white face paints are created equal.
If you go to your local craft store you are likely to find a few off brands that deliver dull and lackluster results – not to mention the possibility of clumping and flaking which will also are a real concern.
The best white face paint should not only go on smoothly, but also have a high pigment concentration, along with being able to withstand tough conditions – like the Mehron white face paint.
The purpose of today's guide is two-fold, and will go over the following:
A few things you should consider before purchasing a white face paint
Reviews of all the most popular white face paints on the market
Let's get started!
Before You Decide: A Few Things To Consider
Here's a few things that you should be thinking about before you purchase your next tub of white face paint:
Performance
If you are a professional clown or are simply going to be out all-night dancing, then you must take the performance of the face paint into account.
Given that most face paints are water-based, you will have to be mindful of this, especially if you might be working up a sweat.
While many of those we reviewed should have no problem resisting a slight bit a perspiration, after all brands like Mehron are used on Broadway (source), we would also recommend the use of a setting spray.
Setting sprays help keep the face paint in place long after they have been applied.
Additional Colors
As artists, all too often we may focus on the big picture when it comes to face painting and ignore the details…
…and that's completely ok!
Take the time now to plan out your face painting and see if there are any additional colors that you might also want to use when bringing your character to life.
If this applies to you, we would recommend that you check out our recent reviews of the best face paints for additional guidance.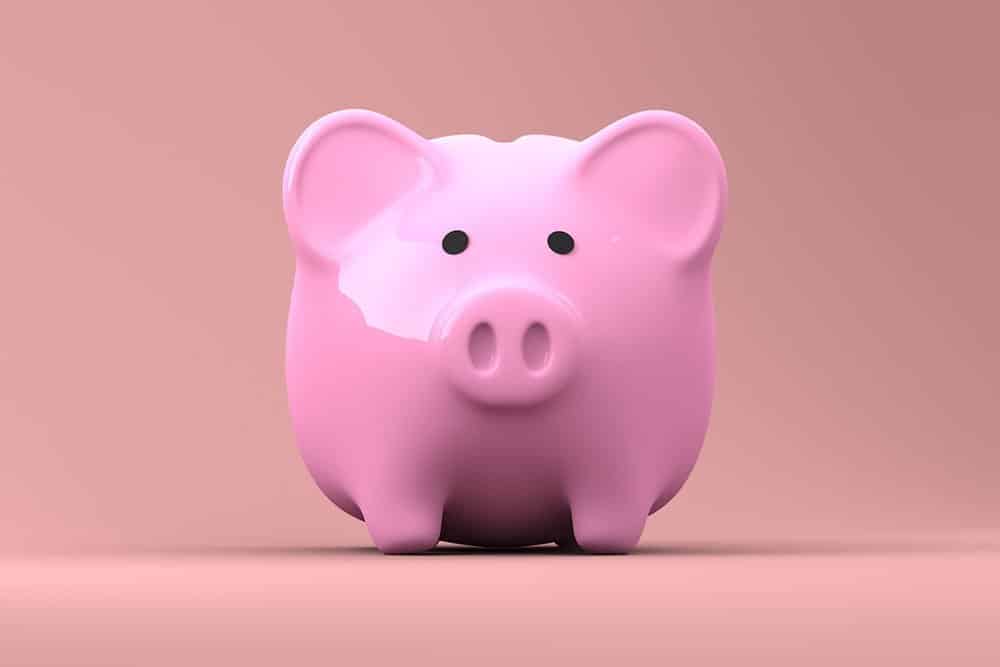 Budget
We found that typically the more you spend on face paint the better quality you receive.
Cheaper brands simply use cheaper ingredients that may cause flaking or clumping – both of which are unacceptable whether you are using these in a novice or professional setting.
In addition, we found that the more you pay for face paint (in most cases), the higher pigment concentration as well (typically paints in the $15 – $20 range).
This equates to much brighter and vivid whites than what you would otherwise achieve in the budget brands (typically those costing less than $10).
So, take a moment to think about how much you want to spend on your face paint before you buy.
Amount Needed
If this face paint will be used more than once, or the paint itself will be extended to other parts of your body, you might want to reconsider the amount of paint you plan on purchasing.
Generally, when it comes to face paint, a little goes a very long way, so in most instances the smallest option available will be more than enough.
However, if you are a professional clown, stage performer, etc. then opt for the largest option as it will save you money in the long run.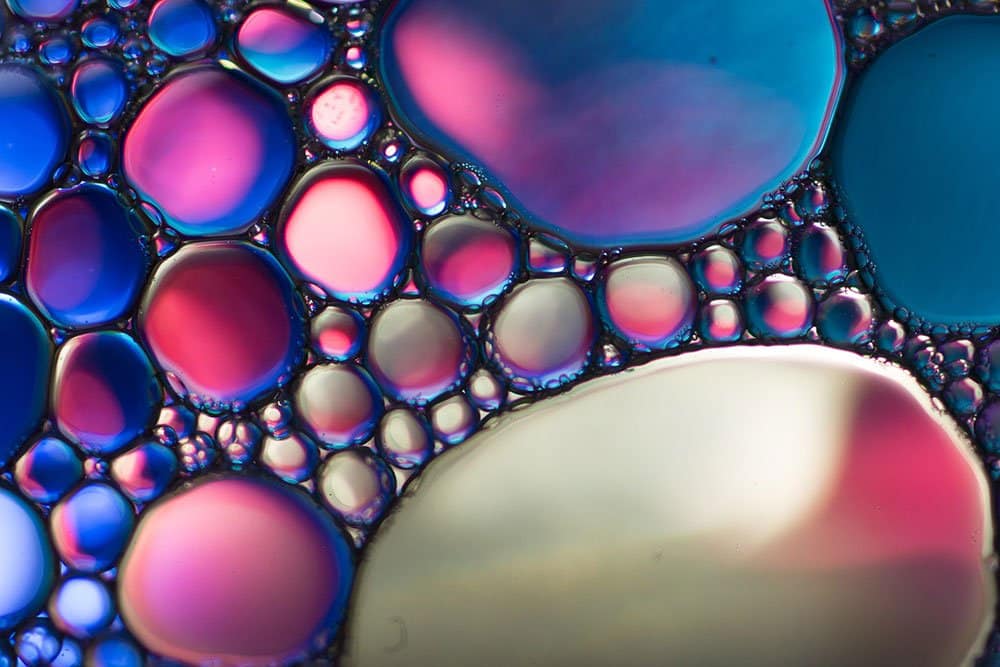 Water vs. Oil Based
White face paint comes in two primary options, water and oil based. Water-based face paints are preferred by most as they go on and wash off easily.
In addition, added ingredients within the paint help to ensure that they resist sweat (especially in quality brands).
Oil-based face paints are more 'permanent' and are the toughest paints out there. We only recommend this type of paint to true professionals and makeup artists.
Removal is much tougher and will require a solvent to break down the oil (i.e. waterproof makeup remover, baby oil, oil focused facial cleanser, etc.).
So, only go with this option if you know what you are doing.
The 6 Best White Face Paints Reviewed
1. Mehron Clown White Professional Makeup
When it comes to performance and vivid colors, there is no beating the Mehron line of face and body paints.
Established in 1927, they have perfected the craft of making face paints for a wide variety of applications.
Per their website, Mehron brand of face paints have been used extensively in Broadway productions like Shrek The Musical, Phantom of The Opera, The Lion King, and many more – needless to say, they have the credibility you are looking for in a quality white face paint.
What makes their Clown White Professional Makeup different from most on our list is both the high pigment load (which produces a bright white) along with being oil based.
Should you be doing a high demanding routine, you can rest assured that this petroleum-based face paint won't degrade at all.
Available in three sizes:
You can easily upgrade to a larger size if you plan on using repeatedly or on additional parts of your body.
Price of course varies on the volume needed. If you are just testing this one out, or its for a one-time application, then the sub $10 price tag shouldn't be an issue.
Bottom Line
Overall, this is a high performing white face paint that is recommended by professionals. Its highly pigmented color is second to none. Just know that this is an oil-based white face paint, so clean up will be a bit more extensive.
2. Snazaroo Clown White Face Paint
While Mehron may be known as the high performing brand, Snazaroo is widely considered to be by far the most popular.
Why?
Snazaroo face paints are perfect for casual, budget, and kids as it provides great results while also having a safe ingredient label.
With FDA compliant ingredients that are also hypoallergenic, non-toxic, and fragrance free, you don't have to worry about the potential of an allergic reaction after applying (although you should always do a patch test prior to applying any paint to your skin).
While Snazaroo colors may not have the highest pigment concentration, they do still deliver adequate results.
Now, while their clown white (pictured above) face paint is the focus of this review, Snazaroo does also sell a slightly less intense white – see here.
You may notice when comparing the Snazaroo Clown White paint to the rest of their lineup, the paint will be much creamier and thicker.
This makes application easier, while also not solely reliant on a damp sponge or brush for activation (although you should still use a high-density sponge for uniform results).
Given that this is still a water-based paint, cleanup will be easy – just use a bit of warm and soapy water.
Bottom Line
Overall, Snazaroo white face paint is perfect for those who want great results at an affordable price. The water based formula and FDA compliant ingredient profile ensure additional safety – making it perfect for those applying to sensitive skin and kids. If you want a slightly lighter white, we recommend checking out this variant of their white face paint as well.
3. Mehron Makeup Paradise Makeup AQ Face Paint
While we looked at their Clown White professional makeup, Mehron makes another white face paint as well.
Why should you consider this one instead?
The biggest difference between this face paint and the clown white one will be around the ingredient composition.
Within the Paradise Makeup AQ line, you will find a completely different ingredient profile.
Some of the standout ingredients within this particular face paint include the following:
Avocado Oil
Cocoa Seed Butter
Glycerin
Cucumber Fruit Extract
Comfrey Leaf Extract
…and so many more – check out their website for a complete list.
Not only will this work with incredibly sensitive skin (just like the Snazaroo face paint we also reviewed), but it will also do good for your skin when applied!
In true Mehron fashion, face paints included in the Paradise AQ line are vibrant – so expect the white face paint to meet your needs.
Bottom Line
Overall, this face paint is a fair bit pricier when compared to others, but the moisturizing ingredients included will ensure a great feel when applied. The high pigment concentration in all Mehron paints are a welcomed difference compared to bargain brands.
4. TAG Pearl White Face Paint
Australian based TAG is yet another respected brand in the world of face and body paints.
But what makes them different is their ability to stick to your skin (while not feeling like a sheet of plastic) and while withstanding many hours of abuse.
With an ingredient profile that is hypoallergenic and based on wax, you don't have to worry about any cracking or peeling when wearing this face paint – especially around the many natural creases of your face (i.e. forehead, mouth, eyes).
Given that this is still a water-based face paint, you will need to have either a damp high density sponge or moistened kabuki brush handy in order to activate the paint and apply.
Available in a stout 32g pan, this will be more than enough for a few applications (or even extending to your body if necessary).
Bottom Line
Overall, if you want a face paint that leaves a satin like finish, goes on thin, and won't crack or peel – then consider the TAG pearl white face paint.
5. Ben Nye Clown White Face Paint
Established in 1967 by the former head of the makeup department of 20th Century Fox – Ben Nye Sr. (source).
Ben Nye face paints have been a staple for pros over the years.
This white face paint can bring the most creative imaginations to life both on the silver screen and off.
Like the Mehron Clown White face paint (also reviewed in this article), this Ben Nye face paint is a creamy consistency and is oil-based (petroleum).
Therefore, we would recommend this for those who will be performing, dancing, or demand several hours of uncompromising wear.
In addition to the petroleum, this face paint also includes beeswax – which will help to reduce any potential chance of peeling or cracking after several hours.
Naturally, the face paint can go on easily with a high-density sponge (without water of course) or brush.
Washing off this face paint will be a bit more intense than others, so make sure you have a facial cleanser that targets oil, baby oil, or waterproof makeup remover at the ready.
Bottom Line
Overall, the Ben Nye face paint is fragrance free and has a pretty clean ingredient label (only 9 ingredients). It's a bit pricier than most, but it's a boutique brand that pros love.
6. Graftobian Clown White Cream
Another seasoned brand that has withstood the test of time on our list is USA based (Wisconsin) Graftobian.
Established in 1978, Graftobian has made face and body paints for professional, casual, and even special FX uses.
With factories also based in the USA (a rarity within the paint industry), you will have both consistent results between batches, but more importantly, quality control.
Given the increased production costs coupled with quality ingredients and performance, Graftobian face paints do tend to skew a few dollars more per jar when compared to others we reviewed.
However, this up-charge is nearly always worth the price of admission.
This clown white paint is oil-based (petroleum), ensuring that it stays affixed to your skin in even the most precarious of performances.
It's worth nothing that beyond Clown White, Graftobian does offer Swan White in their ProPaint line.
With a recommendation of 9 out of 9 clowns, how can't you go wrong with this brand ?
Bottom Line
Overall, for those looking for a USA based company (that also makes there products here in the states) then Graftobian is a great pick. It's a slight bit pricier, but the results will make up for the increased cost.
7. Kryolan Clown White
Whether you are a makeup artist for a professional movie studio or you are performing at a carnival and don't have time to worry about your face paint, then check out Kryolan.
After researching a bit further, we found that there is a lot to like about Kryolan.
From their rich 70-year history, to their 16,000 different product offerings (with 750 intense colors), to their German precision (HQ in Berlin), they check all the boxes when it comes to product credibility and performance.
The Kryolan Clown White is nothing short of amazing.
Another oil-based face paint (mineral oil) that also uses 3 different types of waxes (carnauba, candelilla, and beeswax), you will have a face paint that won't crack or peel after hours of wear.
Given that this is an oil-based formula, like others, you will want to make sure that you use a setting spray to ensure the best possible performance.
Lastly, the price.
When compared to other equally high performing paints on our list, the sub $15 was welcomed.
We thought it was priced fairly given the high pigment composition along with the equally impressive ingredient profile.
Bottom Line
Overall, if you want an uncompromising performing face paint and don't mind choosing the more laborious oil-based solutions, check out Kryolan. There is a reason why they are rated so highly among professional performers.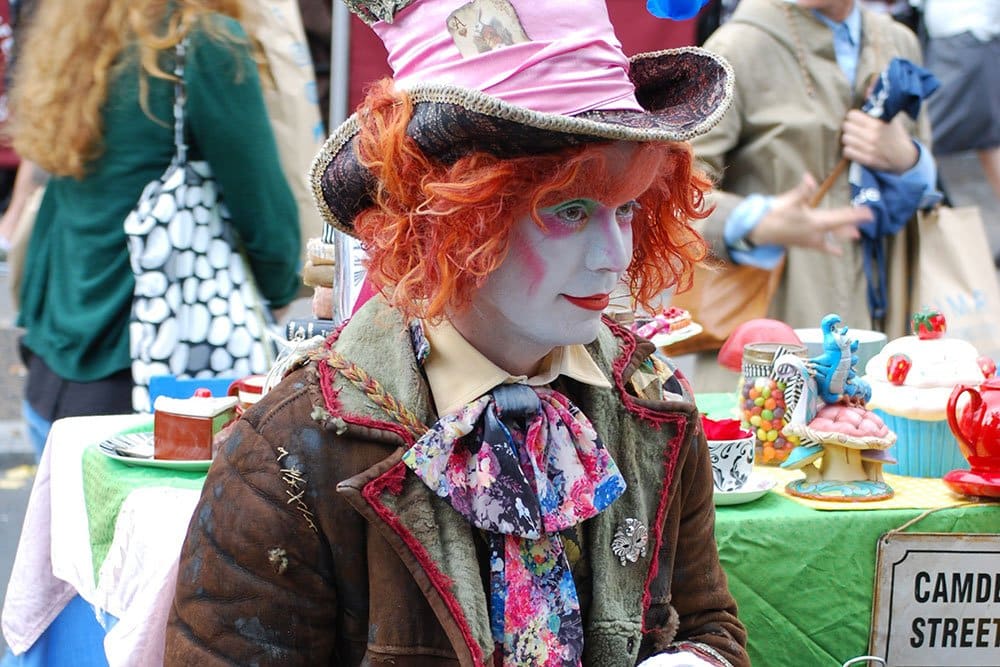 Choosing The Best White Face Paints
Finding the best white face paint in 2020 proved to be rather difficult. With so many options that are so starkly different, there has never been a better time to bring your imagination to life with these quality paints.
However, in the world of mega retailers, knockoffs, and cheap products flooding the online listings, we are confident that we cut through the fluff and found only the best options for you.
Now given that we are a smaller team here at Createlet, there may be a paint or two that snuck past us. If you feel like we missed one, or perhaps you would like to see one added to the list, please get in touch with us, we would love to know!
We hope that the above guide gives you a great comparison of the top brands and that it helps you to find the perfect one!