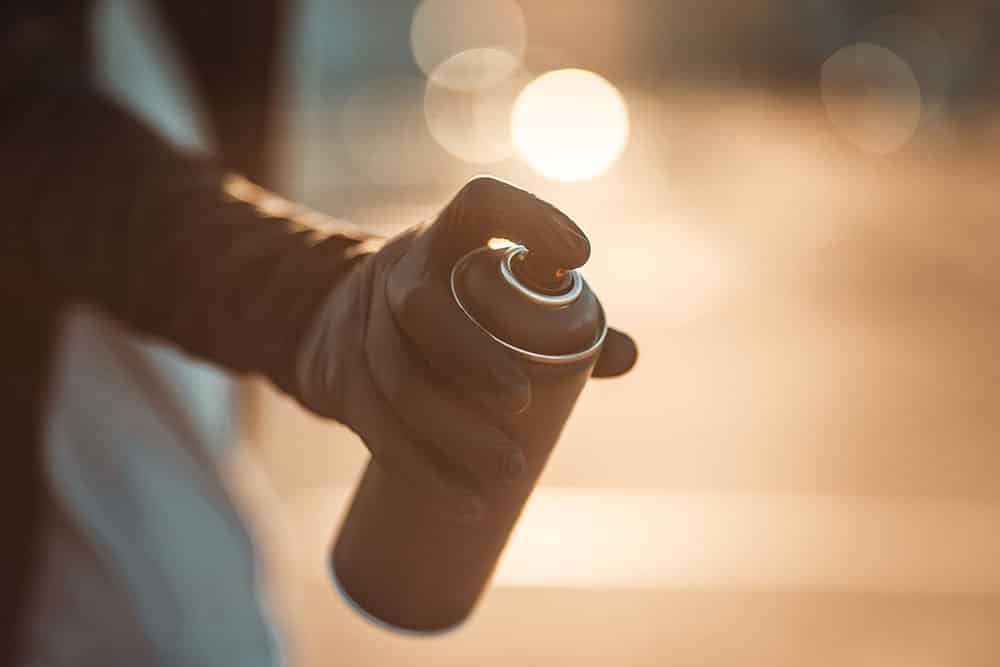 Best Fixatives For Pastels: Top Brands Compared & Reviewed In 2019
This Article May Contain Affiliate Links
If you are still using a hair spray in lieu of a workable or final fixative, its probably time for an upgrade.
Why?
Proper fixatives for your pastels not only will perform much better (as they have been designed for this complex medium instead of your hair), but will also feature better archival qualities including an acid-free base while also resisting any yellowing with time.
In fact, a top rated fixative will come in two forms – workable or final, provide a light spray coating for greater control, and is designed for pastels – like the Grumbacher Workable Fixative Spray.
The scope of today's article has several goals.
Of course, we will review the best fixatives for pastels, which you can hop to below via the table of contents, but we will also go over a few key considerations you should know about before purchasing a fixative, along with a guide on how to use your new fixative when it arrives in the mail.
Let's get started!
Summary Of The Best Fixatives For Pastels At All Skill Levels
As you will find out in our reviews below, fixatives come in many different forms. Here is the summary of our findings after several hours of research:
Comparing The Best Fixatives For Pastels
For those of you who like to easily compare the products mentioned in this post, here is a handy table to help you see how each one of the fixative sprays vary from one another:
Before You Decide: A Few Things To Consider
While purchasing a pastel fixative is fairly straight forward purchase, during our research, we did find that these were a few important buying considerations that many pastel artists like yourself tend to think about before deciding on their next fixative:
Budget
Like any art supply, prices will often vary drastically between the products. With companies carrying an impressive legacy like Sennelier, to more house hold names like Krylon, you can find a fixative to match your budget.
But what do you really get in exchange for loftier prices?
A few things actually.
We found during our research that the higher end brands (think Sennelier, Grumbacher, Winsor & Newton, etc.) had a higher quality mix of ingredients and more specificity in their intended use.
This means that they will perform best with pastels (both oil and soft), and be less prone to any side effects both in terms of performance and health.
We found that inexpensive fixatives often carried several health warnings with their label. So, if you are one that tries to steer clear of "junky" ingredient profiles when making purchases, you will want to be mindful of this when deciding the best fixative for your pastels.
Intended Pastel Type
Building off the previous section, many fixatives can work across several different mediums including pencil, charcoal, and chalk.
While soft and oil pastels are starkly different mediums, many of the fixatives we reviewed below can (and do) work across both of these mediums.
So, try not to get too hung up on finding a specific fixative for your preferred pastel type.
Workable vs. Final
Within the world of fixatives, you will find two main categories – workable and final.
As inferred by their name, their intended applications are starkly different.
If you are looking to add layers to your pastel work be it soft, hard, or oil pastels, then you will want to go with a workable fixative.
Workable fixatives provide a unique matte texture that gives you additional tooth to work with.
This allows your pastels to latch on effortlessly as they did when initially applied to the surface.
The tooth on workable fixatives will also allow you to easily blend your soft pastels– so there should be no concern here.
Final fixatives on the other hand are made for your finished piece of work.
As is the case with soft pastels, and to a lesser extent oil pastels, the pigment and binder within the pastel can easily detach from the surface.
A final fixative will not only ensure that the pastel remains in place on the surface, but will give you a nice final coat that won't dull the colors.
Final fixatives often come in two forms, matte and gloss.
So, think about the one that will suit your personal preference – if undecided, we recommend going with a matte finish (therefore, if the artwork is hung, the glass will naturally provide a glossy surface and won't compete with your artwork).
Student vs. Artist Grade Fixatives
Unlike just about everything in the world of art supplies where its bucketed into either student or artist grade, fixatives transcend both categories.
We can tell you that artist brands like Grumbacher, Sennelier, Winsor & Newton, etc. are designed for more professional artists, however, beginners still shouldn't shy away from them.
The key point here is to find a fixative that works for you and your own techniques that you employ in your artwork and that you enjoy using.
Best Fixatives For Pastels Reviewed
Here's a look at some of the fixatives we found to be standout performers based on our research:
Fixative FAQs And Usage Tips
Should You Really Use Hair Spray Instead Of A Fixative?
No.
I remember hearing from an art restoration professional that said household solutions like hair spray is what keeps them employed.
While we all like to use substitutes to save a dollar or two, when it comes to preserving your piece for years, spend the few extra bucks on a proper fixative.
It will ensure that your piece lasts a lifetime.
How To Use A Fixative Spray Properly?
Always follow directions on the can as they can vary from one manufacturer to another.
With that being said, you will generally want to lay your piece on a flat surface and hold the can back about 1 or 2 feet and apply a light, even, and consistent coats.
Make sure that you let the fixative dry before applying any additional layers.
The number of layers will vary depending on the fixative type and the contents contained within the can.
Where To Buy A Fixative Spray Online?
While we mostly covered products that were sold at both Blick Art Materials and Amazon, as they both ship to multiple countries and have favorable return policies, artists looking to buy elsewhere should check out our recent post where we covered some of the best places to buy art supplies online.
There we go over a variety of online retailers, return policies, shipping costs, etc. for easy comparison.
Best Fixative For Pastels: Selection Process
Finding the best fixative for pastels in 2019 proved to be rather difficult. With so many options on the market, and so many new entrants in recent years, it can be quite a challenge to cut through the fluff – especially given the fact that the newer entrants haven't really withstood the test of time.
But after several hours of research, reviewing artist feedback, reading online reviews by others, and a technical look between the brands, we are confident we found the best fixative sprays currently available – and more importantly, we think you will be happy as well!
Now, given that we have a smaller team here at Createlet, we unfortunately didn't have the resources to look at every single option out there.
Therefore, if you feel like we should add another fixative to our list, then please let us know – we would love to hear!