Working with acrylic paint is a choice that many artists embrace when painting due to its ability to dry quickly and because acrylic paint is extremely versatile.
Acrylic paints themselves will dry to a flat finish, but with the addition of a medium, the paint can be altered in whichever way you would prefer it to be.
When a medium is added to acrylic paint, the artist has the ability to increase many different attributes of the paint at hand.
A medium can adjust acrylic pain to have an increased luminosity and surface sheen, a matte finish, a watercolor or transparent wash, or even thicken the paint for more prominent brush strokes.
If your painting task requires you to thicken the acrylic paint you are working with, you have various medium options to work with for more texture, to create a unique finish on a surface, or even to construct a three dimensional type painting.
Thickening mediums can range from pourable to moldable.
Thankfully, it is relatively easy to use a medium to thicken the acrylic paint.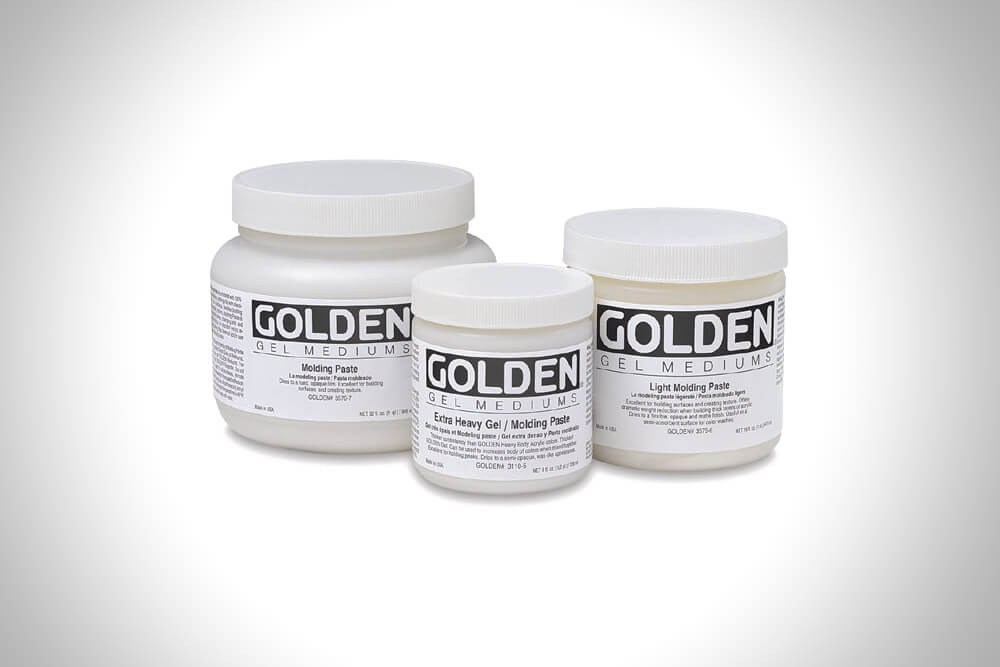 Gel Mediums Can Get Your Acrylic Paint Thicker
One of the simplest ways to thicken acrylic paint is through the use of a professional paint medium, such as a gel medium which are readily available at a local art store or online. There are a few types of gel mediums such as gloss, matte, and semi-gloss, which give you the ability to achieve the look you are seeking.
Gel mediums are a solution that will thicken the acrylic paint and create a more luminous finish.
Gel mediums are available in matt or gloss, are wine in color, and are an excellent choice for collage work.
They allow the artist to use impasto techniques or even textured glazes.
Gel mediums are easy to use as you simply mix the paint and the medium together thoroughly, little by little, and utilize a palette knife or brush to apply to the surface of your choosing.
Due to the adhesive property of gel mediums, they also allow the ability to be use for collage and mixed-media work.
Matte gel mediums change the glossy finish of acrylic paint to a matte, soft, non-reflective appearance.
Gloss gel mediums enhance the already existing luminosity of acrylic paint. Gloss gel mediums allow you to paint with thinner strokes as the paint will be thicker, yet slightly more transparent at the same time.
Semi-gloss gel mediums are made by combining the matte and gloss gel mediums together to create the semi-glossy effect of the paint.
A textured gel will add even more thickness. Textured gels provided the ability to mimic certain textures like sand, ceramic, or stucco. You can even experiment with adding things like sawdust or sand in small amounts for different textures.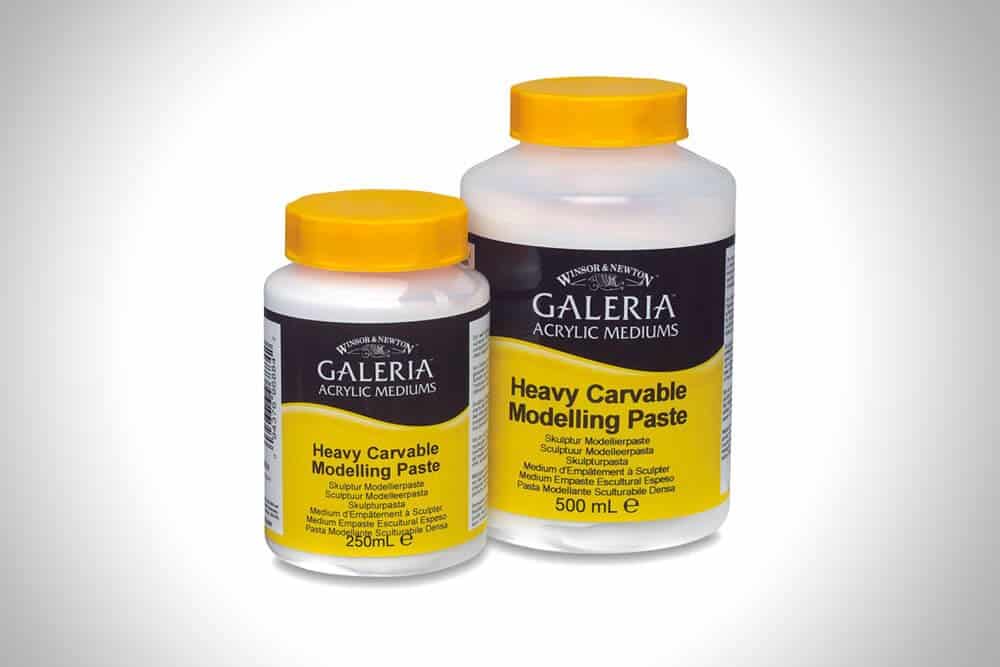 Modeling Paste Is A Great Alternative To Gels
Modeling paste is another way to thicken acrylic paint. By using a small amount of modeling paste, a three dimensional finish can be produced on the chosen surface. Modeling paste is slightly difficult to mix without the use of a putty knife and good palette.
Modeling paste will also tint the color of the paint since it is white in color. It also provides the ability to be sculpted, sanded, carved and painted on when dry.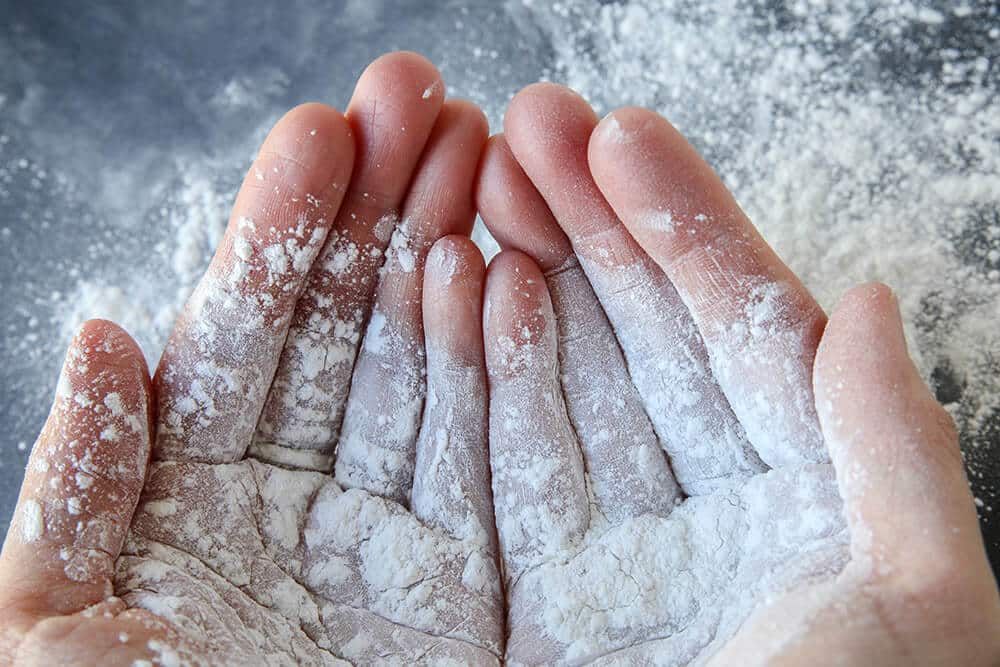 DIY Options To Thicken Acrylic Paints
A different choice to thicken paint is with the use of cornstarch. While using household products may not be in the best interest of everyone, it is an inexpensive option.
It is possible that cornstarch as a thickening medium will not allow the painting to age well.
However, if you want to give it a shot, using cornstarch is pretty simple:
Combine 1.5 cups of water with 2 tablespoons of cornstarch in a saucepan over low heat until a thick consistency is formed.
Once the consistency is indeed thick like paste, remove the saucepan from the stove and allow to cool.
After the combination is cool, slowly and starting with small amounts, add it to your acrylic paints until your desired consistency to work with is reached.
Place the remaining thickening agent you have created in a container with a good lid to keep for the next time you need to use it.
There are other household goods available at your disposal to thicken your acrylic paint. Users on this thread on wetcanvas.com discuss what they have used in the past around their home with varying results.
Joint compound from a hardware store is typically used for embedding wallboard tape, and filling or finishing joints. It is an inexpensive and versatile option. Joint compound mixes with paint easily, and dries fairly quick.
Talcum powder is another option that provides an even consistency but can also be slightly greasy.
As you work with combining different types of mediums in with your acrylic paint for the effect you are looking to achieve you will find what is best for you.
A helpful thread on wetcanvas.com is here in which users answer the question as to what thickening medium they feel works the best. Truth be told trial and error with various thickening mediums will bring you to the decision on your own.