Body paints can go either really good or really bad – there is no in-between.
A quality body paint shouldn't feel like you are applying a layer of concrete to your skin, nor should it crack, or cause you to break out in a rash.
Instead, the best body paints will be made largely from natural ingredients (i.e. various oils and extracts), be FDA compliant, non-toxic, paraben free, hypoallergenic, all while being highly pigmented to deliver brilliant results – like that found in the Mehron line of body paints.
The goal of today's guide is 3-fold:
Go over a few key details on what you should consider before purchasing a body paint
Reviews and comparison of all the body paints we looked at when making this guide
Provide a few tips & tricks in order to get the best results from your new body paint
Let's get started!
Summary Of The Best Body Paints
Now we do understand many of you reading this likely don't want to spend the next 10 to 15 minutes reading about body paint, we get it!
You just want the summary and get on with your day!
So, here's a quick rundown of what we found out after several hour's worth of research:
Best Body Paint Overall – Mehron
Best Affordable (i.e. Cheap) Body Paint – Snazaroo
Comparing The Best Body Paints
For the people that like unbiased comparisons, here is how all the body paints we reviewed truly differ from one another:
Before You Decide: A Few Things To Consider
When purchasing body paint, its best to skip the stuff that comes pre-packaged with your costume – that paint is junky.
Instead, here are a few key details you need to be aware of:
Container Size
Unlike face paint, which only needs a little bit of paint in order to generate breathtaking results, your body is going to need a bit more in order to fully covered.
Now if you are just painting an arm, neck, or equally sized area of skin, then a face paint can work in a pinch.
But when doing your legs, chest, back, or any other large areas of your skin – you will need to opt for a proper body paint.
Body paints typically come in container sizes about 20g and up.
If you aren't looking to paint your body regularly and this is just a one time purchase, then go with the ~20g option – it will be more than enough to cover you a few times over.
For those who like to paint themselves regularly (i.e. sporting events, anime conventions, etc.) then a larger size of body paint will be better.
As you will see later on, when it comes to body paint a little goes a very long way.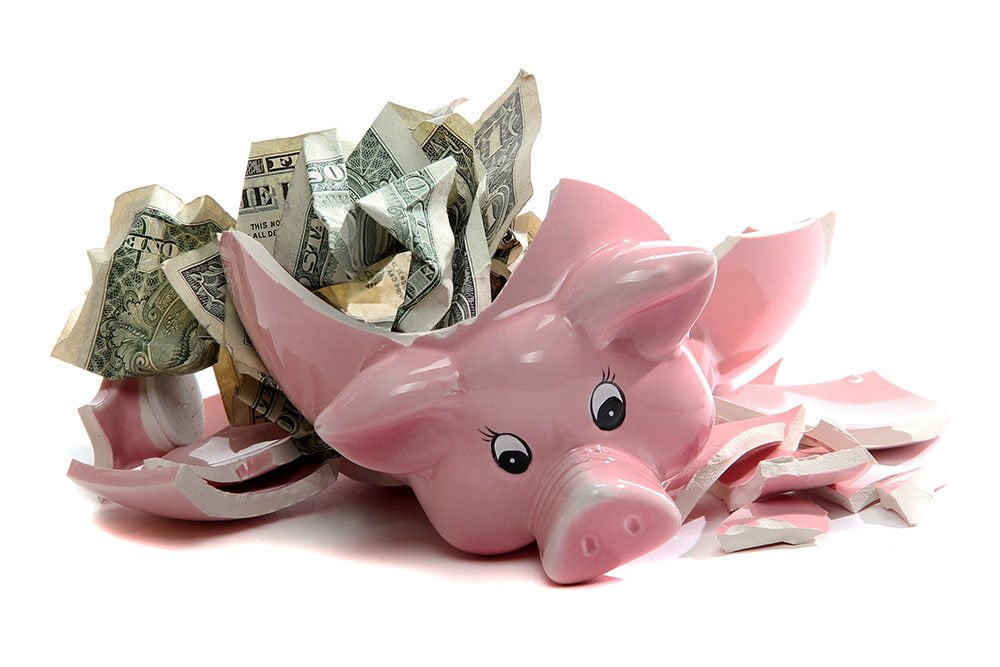 Budget
Look:
We all love saving a few extra bucks.
Besides, we aren't all made of money, right!?
But when it comes to body paint, the prices are fairly modest, and this isn't a product you will want to cheap out on.
When it comes to buying body paint, expect to pay about $7 to $15 for a single color.
In our list we found that Snazaroo was among the most affordable while Mehron was among the most expensive.
Now you might be asking yourself:
Is there really any difference between these brands?
And the answer would be a resounding YES!
Pricier brands like Mehron will feel much lighter when applied (you will see why in just a minute) but more importantly have a higher pigment concentration.
This equates to much brighter and vivid colors once you are done painting yourself.
So, if you really want to stand out and turn heads, the extra $$ is definitely worth it.
Quality
In a world of cheap knockoffs and fake products flooding major online marketplaces, its important that you don't get duped into a bad purchase.
Therefore, we would largely recommend staying away from many of the odd ball brands you may find online (trust us, there are a lot of them).
All of the body paints featured on our list are used by body painting enthusiasts and are highly revered in online communities such as /r/MakeupAddiction, popular Cosplay forums and more.
In fact, Mehron alone has been the brand used in Broadway plays like The Lion King, Shrek The Musical, and even Phantom Of The Opera.
Purchase Options
Unlike face paints that come in packs of 8, 12, 16, or 30 – body paint doesn't come in large palettes…
…and that makes complete sense.
Most people who decide to use body paint will typically paint just large blocks of single colors.
So, take a minute to think about all the colors you will ahead of time before making your purchase.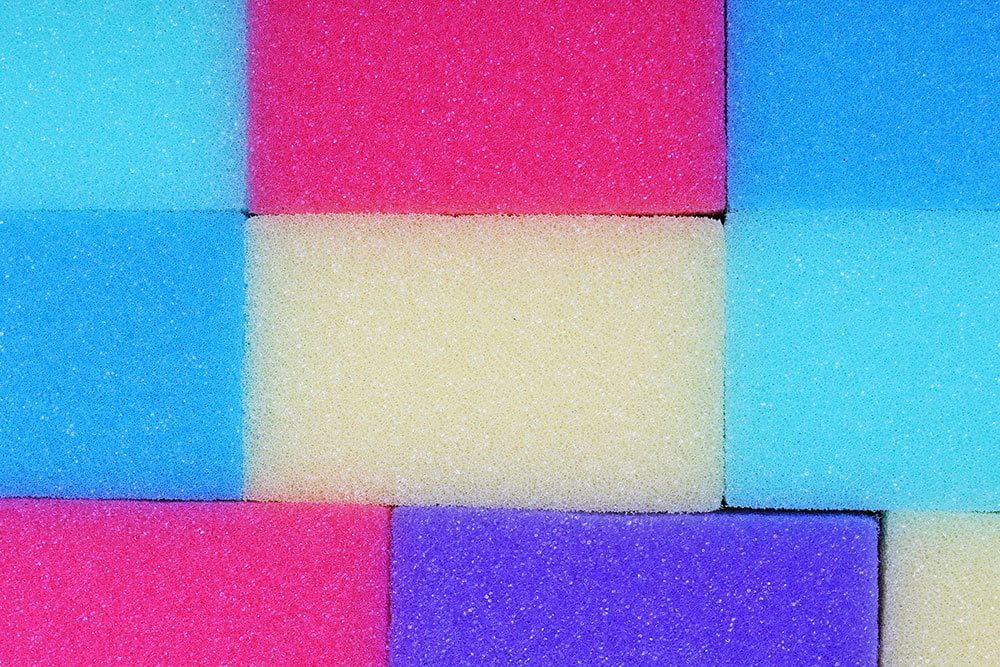 Required Tools
The three essential tools that professional body painters live by are the following:
Sponges
Kabuki Brush
Mirror (scale depends on body part painted)
Here's a bit of detail on each of them:
Sponges – The best sponge to use with body painting will be those marked as "high density". These are sponges that don't have the large holes in them and will be able to get a much more uniform coverage.
You don't have to go too crazy with these, as even a smaller 2.5″ sponge should be more than enough to use on your entire body.
Kabuki Brush – While you might have one already when applying makeup, you will want to get a separate one for body painting.
Personally we were drawn to this one as it has a cap to ensure that you don't accidentally get pigment elsewhere when not in use.
Mirror – No ground-breaking explanation here ? But a simple vanity mirror or bathroom mirror will be needed so you don't have any embarrassing missing areas!
The 5 Best Body Paints Reviewed
1. Mehron Paint
For those of you who want to use what the pros use truly standout in a crowd (in a good way of course!), then go with Mehron.
It's hands down the best body paint on our list.
As we mentioned earlier, this is the stuff that is used in Broadway plays (source).
It sticks to your skin incredibly well (don't worry, it washes off easily), can withstand the highest of performance standards (ever see how much some people dance in a Broadway play!!), and has an incredibly high pigment load.
What does this all mean?
Whether you are 15 minutes into wearing your body paint or in the 5th hour, you will look just as good every step of the way.
In addition to looking amazing, the Mehron line of body paints work well with each other. So, if you want to mix between a few different colors, you can do that with absolute ease.
Now all of the above sounds great, but to be quite honest, this wasn't even what set this brand apart from the rest…
…instead, it was their ingredients.
In each one of the pans of the Mehron body paints, you will find ingredients typically used in high end beauty products such as the following:
Vitamin E Oil
Cucumber Fruit Extract
Avocado Oil
Cocoa Seed Butter
Ginseng Root Extract
…and so much more.
Some could think that this body paint is a great substitute for your body moisturizer as well!
Now the drawbacks…
With prices ranging between $12 and $19 for a single color it is the most expensive on our list. If you are wearing body paint for a one-time use, this might be a bit too pricey. However, if you plan on wearing it again, you really can't pass this one up.
Bottom Line
Overall, we highly recommend this body paint over all others on our list. The high pigment load, super clean ingredients, and terrific results make this the best body paint money can buy.
2. Snazaroo
Of all the body paints mentioned on our list, Snazaroo is undoubtedly the most popular one on here.
The reason is simple.
It's cheap, it does a great job, and it works well for both kids and adults – a win all the way around!
Crafted in the U.K. this body paint meets all the health and safety standards that most people look for– it's FDA compliant, meets U.S. and E.U. toy and cosmetic regulations, and is fragrance free – making it a tie for the best overall body paint for kids (Ruby Red was the other).
Unlike some of the 'bargain' brands you may find elsewhere, Snazaroo won't make your skin break out in a rash or pimples hours to days later.
Given that this (and all body paints on our list) is water-based, application in a breeze. Just give your sponge or brush a very lite mist of water and you can get to work.
After your event, festival, or convention, you can simply jump in the shower and the Snazaroo body paint will wash off effortlessly with warm and soapy water.
If there were any major drawbacks to this paint, it would just simply be around pigment concentration. Some body paint experts found that a few of the higher end brands delivered a tad bit more punch to their color when compare to Snazaroo.
Another lesser drawback is around a particular ingredient found within the body paint.
Snazaroo does use lanolin as an ingredient (which is an animal derived product) – making them just narrowly miss out on being fully vegan (source).
Bottom Line
Overall, this is the best pick for those on a shoestring budget, looking for a one-time paint, or simply want to have fun with the kids. The wide color selection is also welcomed.
3. Ruby Red
"You can eat this stuff"
That's what one reviewer had to say about Ruby Red.
Did we try?
No.
But it's good to know if you are standing in line to use the restroom at a festival or convention that you can simply lick your arm for lunch!
All joking aside, Ruby Red is not only a kid safe body paint, but it is one that is extremely gentle on your skin as well too.
With a hypoallergenic formulation that contains no nuts, gluten, animal by-products, or fragrance, you won't have to worry about any adverse reaction after application (although patch tests are always recommended when trying any new product on your skin).
To further ensure their safety standards, Ruby Red makes all of their products here in the USA (Texas) for additional peace of mind.
With 99 different colors available within their lineup, you should have no problem matching the right paint to what ever your imagination can cook up.
As far as price, if you go with the 18 ML version (which should be more than enough for a single body painting), you can get this stuff rather cheap (typically around $11 per tub).
Bottom Line
Overall, Ruby Red Paint is an easy-on easy-off body paint that can get the job done. The intensely clean label should work great for those who have sensitive skin.
4. TAG
While we fell in love with their face paint as it could bring cosplay creations to life, TAG also makes a very compelling body paint as well.
As a body paint, it's important to remember that the entire joints in your body move, as opposed to your face where you only have a few creases that move (i.e. around the eyes, mouth, and forehead).
This can cause cheaper (we mean bargain brands not featured on our list) body paints to crack and chip as time wears on.
One standout feature of TAG was its ability to effortlessly bend with your skin.
So, if you are going to a festival or even a convention where you may be performing or simply dancing, this body paint will stick to you like glue – while not feeling like you are wearing a sheet of glue of course.
Personally we were drawn towards their white body paint, but any one of the many colors in their lineup should serve your purpose extremely well.
With a price of about $8 per tub, it's only a $1 upgrade from Snazaroo and will apply, perform, and remove just as easily.
Bottom Line
Overall, we love TAG as they simply deliver a high pigment loaded paint that performs well in most situations. If you can shed an extra dollar or two, make the upgrade and go with TAG.
5. UV Body Paint
We hemmed and hawed on whether to include this paint onto our list.
Here's why:
We wouldn't recommend completely dousing your body in this paint, simply because we couldn't find enough about this company (i.e. details about the ingredients, website, etc.).
However, the overly positive reviews (with actual pictures), Made in the USA origin, and general chatter in online forums forced our hand.
Unlike all other body paints featured on our list, this is a UV body paint that will "Glow" in black light settings – making it absolutely perfect for EDM, festivals, clubs, etc.
We think that this body paint by Midnight Glo is perfect for those who are looking for an accents in their body painting work.
For instance, pair this with the Mehron paint and you can have quite the compelling look going on.
At nearly $20 a set, this stuff is pricey.
But there really is no denying the amount of fun you will have when it is applied!
Bottom Line
Overall, if you want to stand out at the club, work a bit of this onto your body and it will surely catch some attention. We just wish this stuff was just a few bucks cheaper.
Common Questions About Buying Body Paint
Can I just rub body paint in like sunscreen?
No!
Body paint is highly concentrated with pigments and the results of doing this will be less than appealing.
Make sure that you use a sponge or a kabuki brush for even application. If you are in a pinch and you can't get one in time, then a microfiber rag may be able to do the trick.
Where to buy body paint online?
In a time where Amazon reigns supreme with their 2-day shipping, most body paint can be purchased from them for a fair price.
However, there are a few other online retailers that we came across in our research that we also wanted to share as they had a massive selection of body paints available for purchase.
They are as follows:
Is there any prep work before body painting?
Whether you have severely sensitive skin, or you just are really into skin care, then you will want to take a look at a barrier spray.
Barrier sprays such as this one act as a barrier between both your skin and the paint.
But beyond helping to protect your skin, the barrier spray also provides a better surface for the body paint to latch on to in order to ensure that your paint doesn't budge once applied.
Like most body paints though, barrier sprays are water soluble and will come off with warm and soapy water.
Body Paint Tutorials, Tips, & Tricks
Here were a few tutorials and techniques that we came across during our research that we thought you might find helpful:
Body Paint Tutorial by For The Love of Clod
Here Clods goes over her body painting process when cosplaying. There is some great stuff in here about layering and the importance of barrier sprays (especially around the 1:09 mark).
Be sure to check this out before applying your own.
Tips For Learning How To Body Paint by Glam&Gore
If you want to completely transform your look and bring your wildest imaginations to life, check out this video by Glam&Gore where she makes a body painting inspired by Alex Pardee.
Here you can see a step by step look on how taking your time and planning out your body painting can create stunning effects.
Best Body Paint: Selection Process
Finding the best body paint of 2020 proved to be rather tricky, especially when there are tons of cheap and potentially harmful paints flooding mega online retailers.
However, after cutting through all the fluff, doing our due diligence on the company, and most importantly, reviewing the results, we feel confident in our list we provided above, and we think you too will be happy with any of our picks!
Now given that we have a smaller team here at Createlet, we simply didn't have enough time to look at every single body paint on the market.
If you think we missed one and it should be reviewed, get in touch with us, we would love to know!
We hope you loved the guide – and have a fun time on your next body painting!