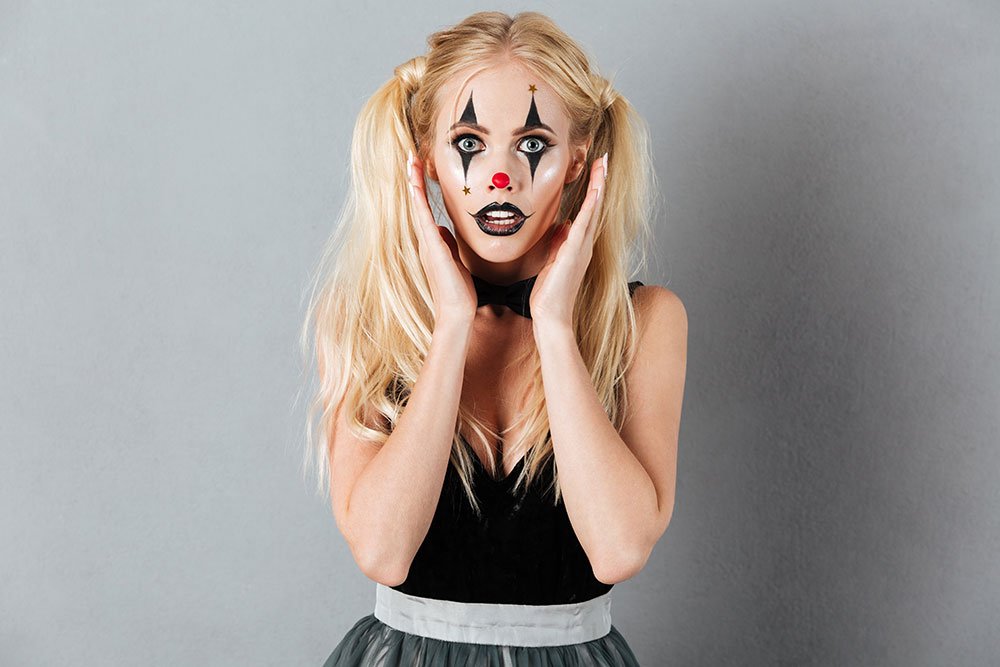 Best Body Paint For Cosplay: Top Brands Compared & Reviewed
This Article May Contain Affiliate Links
Whether you are cosplaying as Harley Quinn or any of the countless Overwatch characters, the best body paint can make imaginary characters come to life.
But here's the deal – going with a cheap body paint can completely destroy a costume. Not only will the paint perform poorly through clumping and cracking, but cheap brands can cause allergic reactions and in the worst cases, require you to visit your dermatologist in order to get fully cleared up.
Today we are reviewing some of the best body paints for cosplay that rely on safe ingredients, have high pigment concentrations, resist cracking and peeling, and will look great for hours after application – like this body paint by TAG.
In addition to providing in-depth reviews of body paints that work well for cosplay purposes, we are also going to go over a few key pointers you will want to keep in mind when you make a purchase.
Let's get started!
Comparing The Best Body Paint For Cosplay
Before You Decide: A Few Things To Consider
Budget
As we eluded to at the start of this guide, when it comes to body paint, you should expect to pay a little bit more than the stuff you may find at pop-up Halloween or craft store.
A decent body paint for cosplay should cost you somewhere between $7 to $15 for a single color.
These body paints are typically made in countries with higher quality control standards (i.e. USA, United Kingdom, Germany, etc.) and contain safe ingredients.
All too often in our research, we found many cosplayers breaking out in rashes when using cheapy bargain brands found on mega online retailer websites.
Secondly, these bargain brands often chipped and peeled shortly after application – unacceptable if you want to bring a character to life.
Color Requirement
Take a few moments to think about the colors you will need in your body painting before making your purchase.
More often than not, those looking to do a body paint think of the main color and never the small accents.
It's these little accent colors that will truly make you stand out in a crowd.
Beyond The Paint
A few of the staple products that you must have on hand before you begin your body painting will be the following:
High Density Sponge
Brushes (kabuki or artist brushes)
Setting Spray
Remover (only if you go with an oil-based paint)
Here's a bit on why each of the above are critical:
High Density Sponge – Sponges will help to get the color on your skin to look even and uniform. High density sponges like these will also ensure that there will be no streaking of the paint either.
They are the secret weapon of professionals to get incredibly smooth and natural looking results – just be sure to apply thin layers as it will help to further reduce the chance of any cracking or peeling – especially around your joints.
Brushes – Kabuki brushes are great for large areas of skin and get an even coat similar to a sponge (it's just simply a personal preference on what one you choose).
But for the detailed work in your body painting, synthetic artist grade brushes are the perfect pick for detail work.
Make sure you get a variety pack as you will have different stroke types available to you (which can of course create some awesome effects).
Setting Spray – Used both before the paint is applied to your skin and afterwards, a setting spray acts as a second skin.
Typically made from an alcohol and water mixture, a setting spray will help the paint stick better to your skin – especially for your face where more natural oils are found.
While giving your body a good coat of this before hand will help draw out the better properties in the paint, also giving painted body a spray of this stuff will help to create a layer of protection.
So, if you are taking pictures with others, dancing, or plan wearing your body paint for several hours, a setting spray will help to prevent the paint from transferring onto other people or becoming runny (especially if sweating).
It's a product that is easy to skip since it doesn't seem like its doing anything, but one you wish you used after wearing a body painting after a few hours.
Remover – Relevant to just those relying on an oil-based paint, removers such as a heavy-duty bar of soap, waterproof makeup remover, or facial cleanser that targets oily skin will be a terrific (and gentle) solvent to help remove the oil and pigment a fair bit easier at the end of the day.
Those using a water-based body paint can just simply jump into the shower and use warm soapy water.
The 5 Best Body Paints For Cosplay Reviewed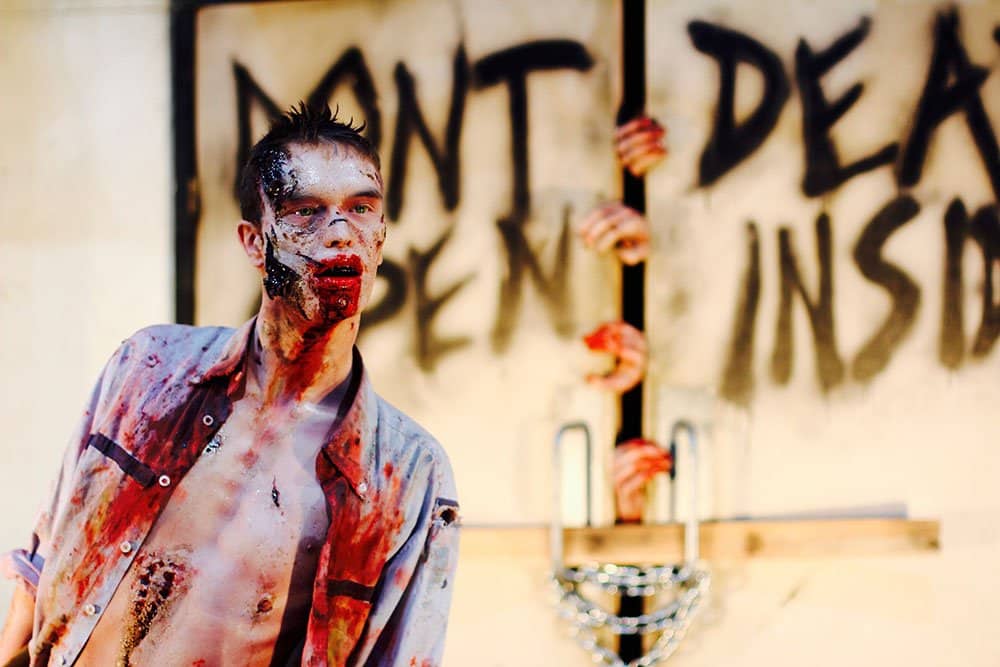 Choosing The Best Body Paint For Cosplay
So, there it is – the best body paints for cosplay in 2019. With careful consideration based on where the paints were made, their pigment load, what other pro cosplayers used, and reviewing the chatter in popular online communities like /r/cosplay and cosplay.com we are pretty happy with our selection – and we think you will be too!
Should you have any questions or feel that we should take a look at a few other body paints and include them – please get in touch with us, we would love know.
We hope you loved reading this guide as much as we did putting it together!