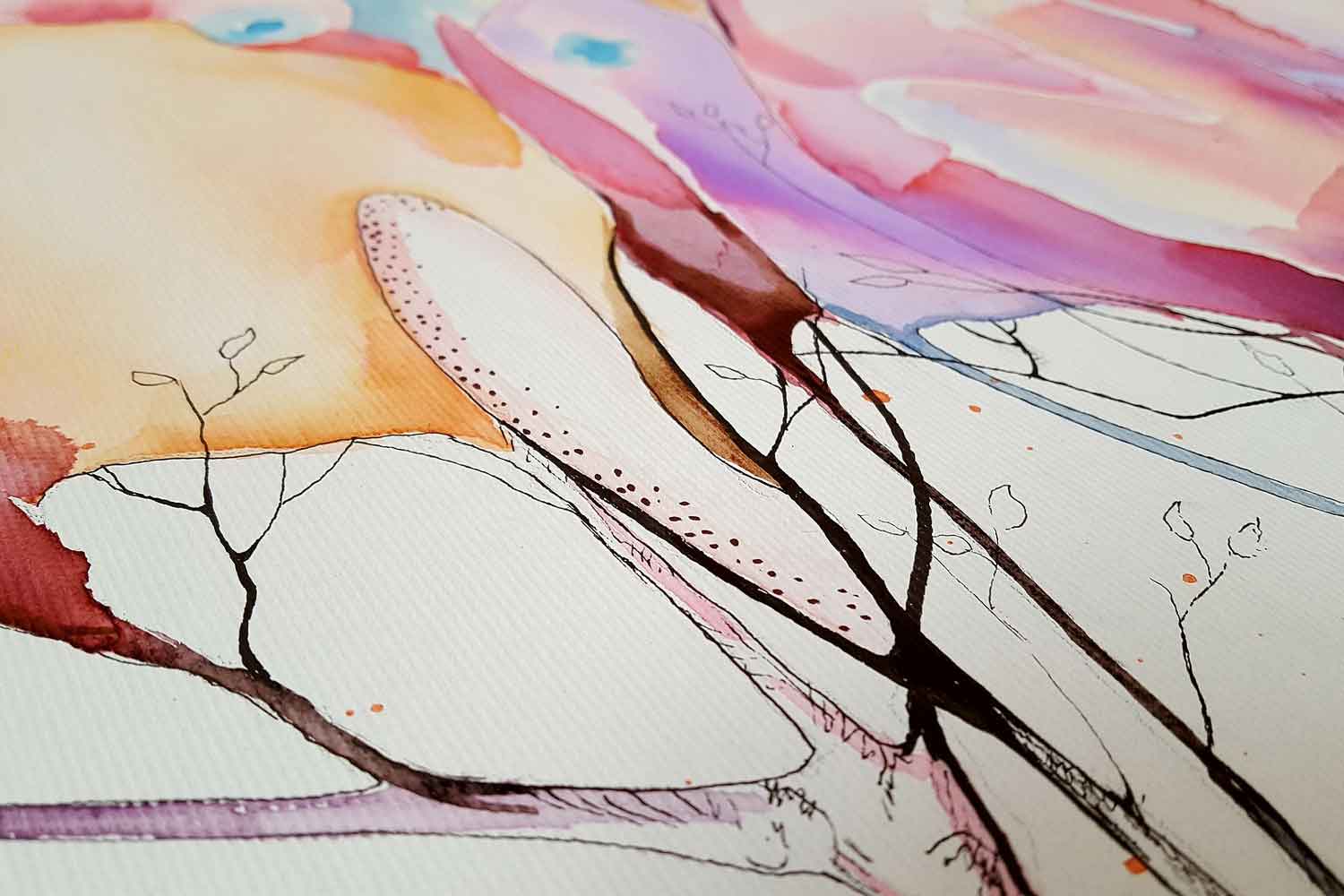 Essential Watercolor Supplies You Must Own
This Article May Contain Affiliate Links
Whether you just started watercolor painting or are looking to get into the hobby of painting itself, we wanted this article to serve as a list of watercolor supplies that many seasoned artists find themselves relying on almost every time they sit down to paint.
Not only will these watercolor supplies make the entire painting process much more enjoyable, but it will also unlock your fullest potential as an artist.
Let's explore the world of watercolors and take a look at all these unique supplies a bit closer, and discover how they hold a key role in watercolor painting: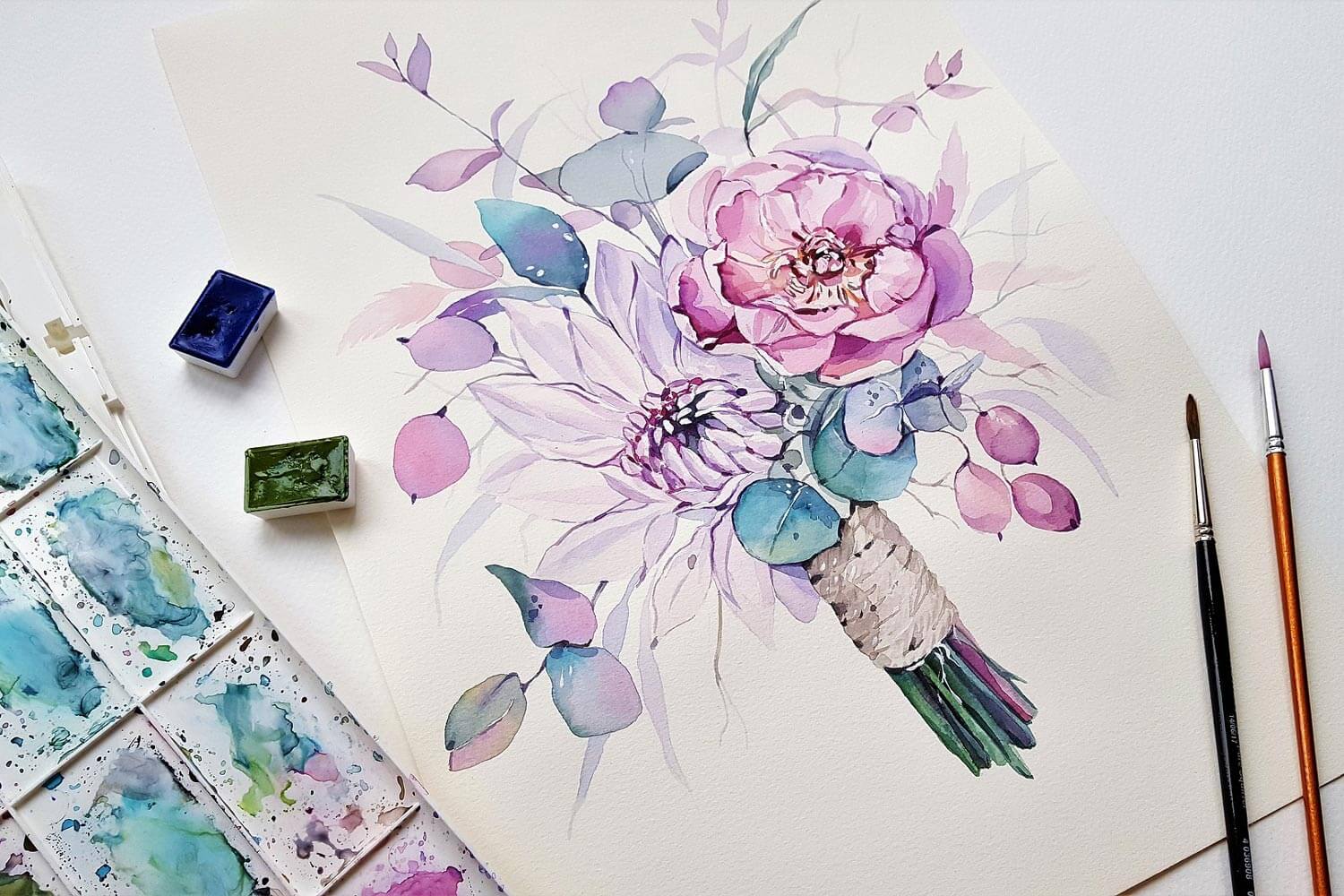 Watercolor Paper Is The Most Important Watercolor Supply
Yes, you read that right.
Many watercolorists agree, the most important part of watercolor painting isn't the actual paint itself, instead it's the paper of which you are going to paint on.
When exploring the world of watercolors, you will find that artists don't paint on standard copy paper or even a heavier drawing/sketching paper, instead they use a paper that has been designed for watercolors.
Like regular paper, watercolor paper is rated based on the texture and the weight of the paper itself. As a general rule of thumb, when selecting watercolor paper you should go with cold pressed paper that is at least 300 gsm (equates to 140lb).
This paper will both absorb the water nicely, but will also provide ample texture for your paints to latch onto (ultimately giving you much more control over the painting).
As we had written previously, the best watercolor paper will not only exhibit the above qualities, but will also be archival friendly and acid free.
Strathmore 300 Series Watercolor Pad – Student grade watercolor paper that will still achieves terrific results. Incredibly low price per sheet is great for those starting out.
Arches Watercolor Block – This pre-stretched watercolor is a dream to paint on with uncompromising quality. Arches has been a leader in watercolor paper for over 500 years.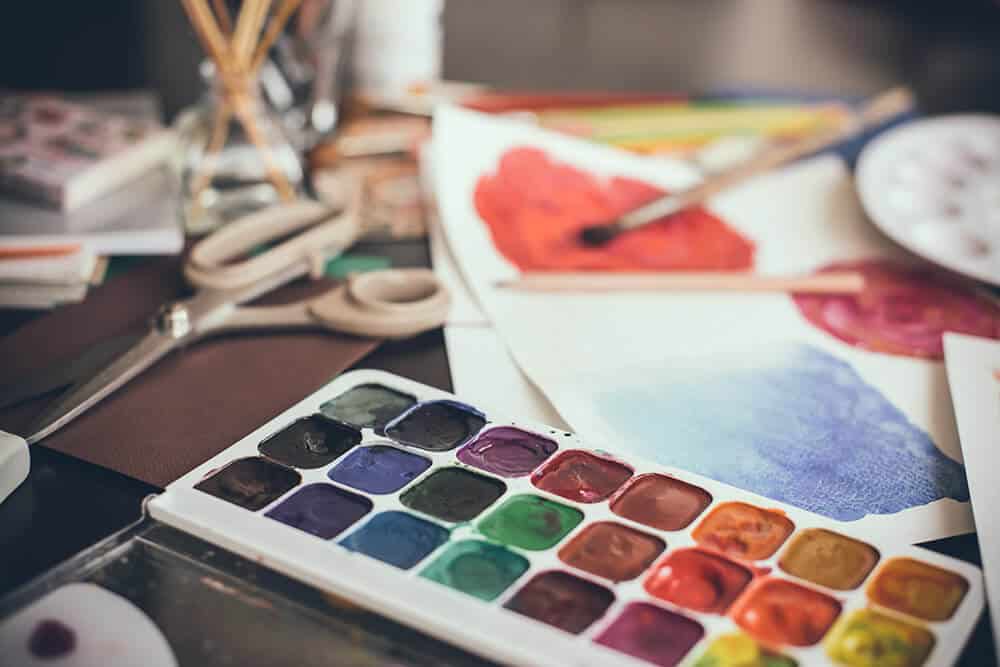 Watercolor Paint Comes In Different Form Factors
You may notice that when you visit your local art supply store or online retailer, watercolor paint comes a couple of different ways.
You can get them in pans, tubes, sticks, and pencils.
So, which one should you get?
If you are a complete beginner, we would recommend watercolor pans.
They aren't only portable, but will easily keep your paints well organized.
Furthermore, if space is a premium in your studio, you will find the pans are extremely compact and can be easily stored away between paintings.
Now as far as student or artist quality pigments, as a beginner, student grade paints will be more than sufficient.
They allow you to fully test different techniques during the painting process while not breaking the bank.
Lastly, regarding colors.
Like any other medium, watercolors can be mixed on a palette to form new colors. However, for beginners, a simple variety pack of colors will allow you to focus on painting rather than mixing when just starting out.
Winsor & Newton Pocket Box – Terrific compact 12 pan set that is perfect for beginners. Includes a collapsible brush as well.
Artists Loft Watercolor Pan Set – With 36 different colors, you will likely never have to worry about mixing. Affordable price tag can't be beat.
Going Plein Air Or Don't Want A Separate Water Jar? Water Brushes Are Workflow Improvers
While relatively new in the expansive timeline of watercolors, water brushes are unique in that they carry a reservoir in the barrel of the brush itself.
This means that you don't have to worry about dipping your brush in a separate glass jar.
Not only will this improve efficiency while painting, but also makes for incredible convenience especially for watercolorists looking to paint plein air (i.e. outside, while hiking, in coffee shops, etc.).
While still reserved for a subset of watercolorists, water brushes are a great way to continuously improve your technique as you can paint whenever and wherever.
Caran d'Arche Aquarelle Brushes –Terrific water brush that comes with three different tips. Has a cap so you can easily store in your pocket without fear of leakage.
Pentel Water Brush – One of the most popular water brushes watercolorists use today. Comes in several different varieties (fine, flat tip, large, and medium).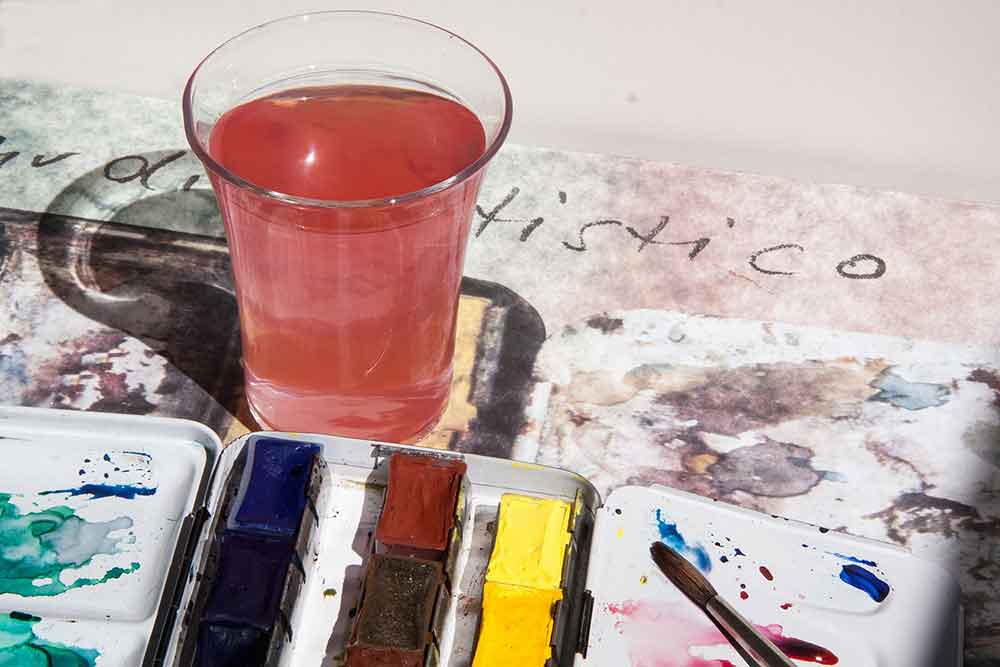 Keep Your Brushes Clean With A Couple Of Small Glass Jars
What would a watercolor painting be without water!?
While water is the obvious staple here, we found that simple baby food jars or a small pack of glass jars like these are perfect for watercoloring.
Not only do they take up very little space in your studio, but if you don't want to invest in a water brush, these small ¾ oz. jars can easily be stored in a backpack or purse.
We would recommend having at least two on hand so you can employ the double-bath system and use one jar for the initial wash and a second one for a final rinse.
Glass Jars – Perfect for watercoloring and comes in a variety of sizes and prices.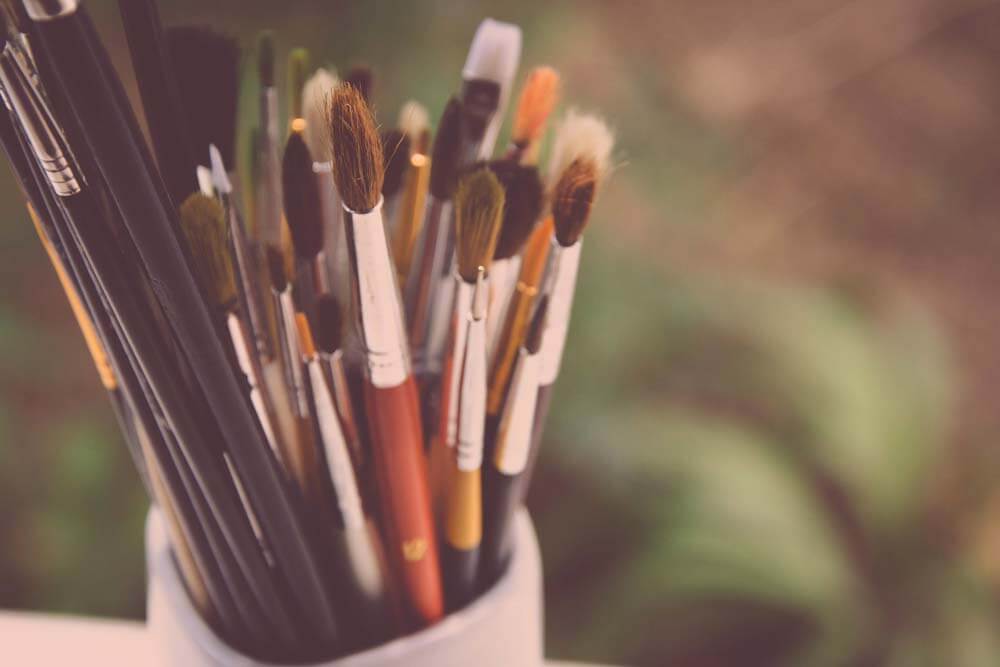 Several Paint Brushes To Add Dimension
If there is one part of painting that so many beginners fall victim to time and time again, it will undoubtedly be the reliance of a single paint brush.
For whatever reason, we artists tend to fall in love with our favorite kolinsky sable hair brush as it just simply seems to have the right spring or properties to bring the most out in our work.
However, as easy as this might be, it's important that as an artist, you are constantly pushing the boundaries of yourself and the work that you do.
A very real way to push this boundary is by constantly trying new brushes.
With watercolors being a relatively gentle medium that doesn't rely on harsh chemicals like odorless mineral spirits or turpentine, your brushes should be able to last you for years.
Secondly, even budget brushes should be able to achieve great results.
Therefore, if you are a beginner, we would recommend buying a variety pack as it is a great way to explore all the popular brush designs with very little cost.
Heartybay 10 Piece Set – For an incredibly affordable price, you can get 10 watercolor brushes that will help to achieve brush strokes you would normally be missing if you had stuck to the starter brush included in your watercolor paint set.
Loew-Cornell Craft Brush Set – Containing 25 different brushes, you will be able to easily (and affordably) experiment with different washes, detail work, and everything in between.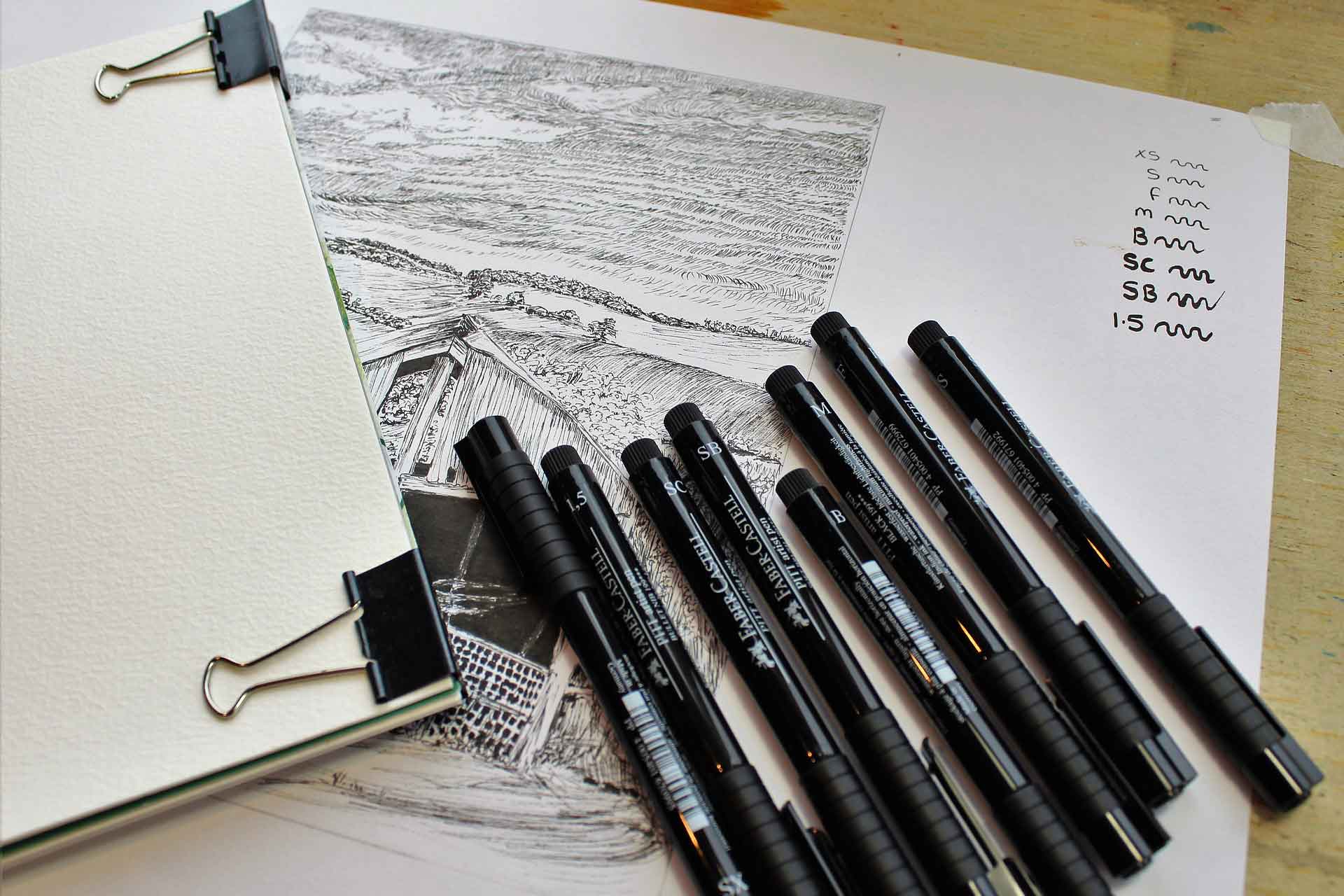 Pens Add Another Dimension
While watercolors by themselves are absolutely stunning, introducing a pen into your painting can add a different style to your work.
However, instead of using a standard ballpoint pen, you will want to go with a micron pen.
First and foremost, the ink from this type of pen will flow more freely. When using a naturally rougher cold press texture of watercolor paper, a pen of this variety will be much easier to draw with when compared to a ballpoint pen that must be pressed firmly to the surface for the ink to flow.
If you currently sketch or draw and want to marry both of these mediums together, there is no better way to do it than with a micron pen.
Sakura Pigma Micron Pen – With 8 different pens with varying nib types, you make your watercolor paintings truly stand out.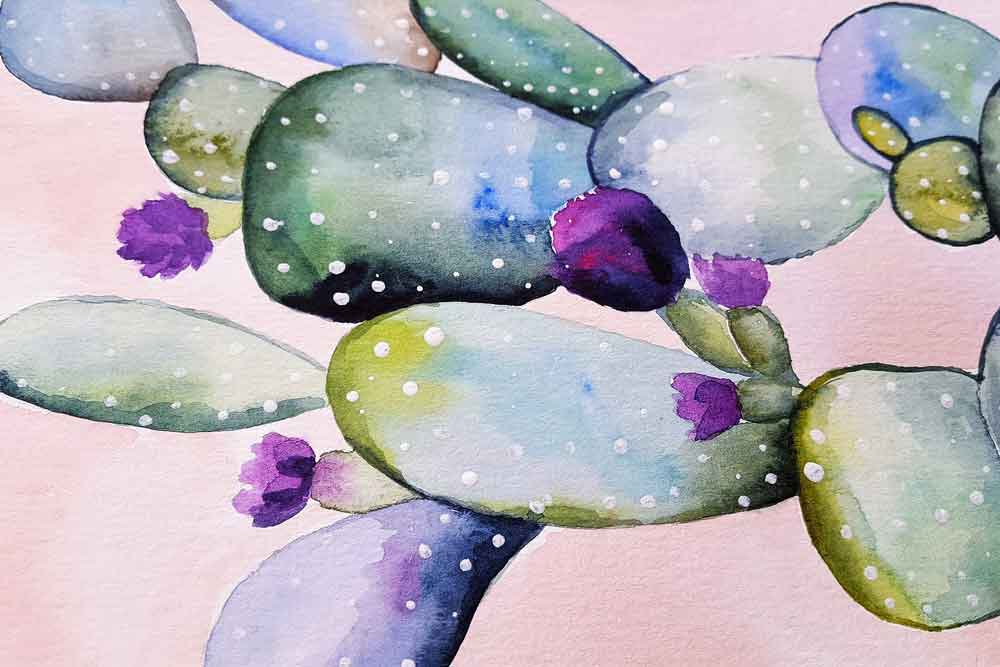 Masking Fluid
Some of the most amazing pieces will rely on masking fluid in order to create jarring effects in their finished pieces.
Derived from latex, masking fluid allows artists to set specific parts of their painting white that would have been too hard to paint around otherwise.
When done appropriately, you are able to easily achieve starry skies, rain drops, dew, and more with this fluid.
An essential product that should always be within an arm's reach.
Palette For Mixing Watercolors
Now with most pans, watercolorists will simply use the underside of the cover to mix their pigments together…
…and that's completely fine!
However, if you find yourself running out of mixing room (which happens to the best of us), you will want to do that blending on a separate surface.
Given that watercolors are incredibly thin, we would recommend getting a palette that has cups or some sort of indentation on the surface rather than a flat palette that is often used for oil painting.
This will ensure that the pigment doesn't run into other mixed colors that could create a muddied mess.
You can usually find these at your local art supply store or online for under a buck.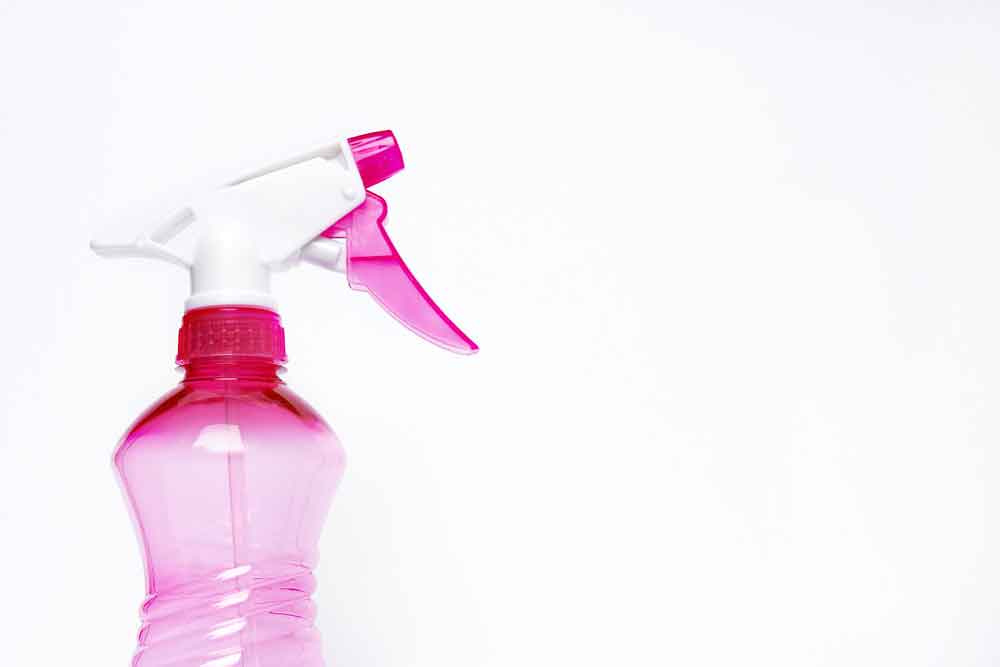 Spray Bottle For Light Effects
As time passes when using watercolors, you will start to find that common household goods can really add unique characteristics to your pieces.
One such product will be a spray bottle.
Depending on the scale of your painting and the effect that you are trying to achieve a hair spray bottle may work, however, if you are looking for more control, then a watercolor mister will help with that.
Check out this great video by Jay Lee where he employs this technique (try not to fall in love with the cute kid J):
Watercolor Sponges Are Perfect For Landscapes
When painting trees, bushes, or any other wide landscape scene, sponges are a key tool for watercolorists.
While your standard sponge sitting on the kitchen counter may work, we found that more natural looking sponges tend to perform better.
Like nature, natural sponges aren't uniform and will create unique results.
If you are trying to create the effect yourself you could take a pair of scissors to a sponge or simply pay a few bucks and get one at your art supply store or online (we opt for the buy option).
Here's a great video demoing the sponge technique:
Assorted Sponge Package – With 7 different sponges, no two trees or bushes will look the same when using these in your next watercolor painting.
Gummed Paper Or Drafting Tape
As we talked at great length about how to keep watercolor paper from warping, one of the essential tools to ensuring that your watercolor paper remains flat is tape.
Watercolorists are largely divided on the tape of choice, here's why:
Gummed paper tape is perfect for keeping your watercolor paper from moving when affixed to a completely flat surface.
However, oftentimes gummed tape is a bit too strong and will require you to use an x-acto knife in order to cut your painting free.
Trying to peel the tape off the surface will often result in tearing of your paper.
Contrary to gummed tape will be your standard drafting (masking) tape.
While not nearly as adhesive as gummed paper tape, it will be much easier to remove once you are finished paining, ultimately leaving your entire piece intact.
However, given that masking tape doesn't exhibit the same adhesive strength as gummed tape, your paper (if less than 300 gsm) may warp or ripple.
Therefore, you might have to further flatten out the piece once it has fully dried.
Gummed Paper Tape – Made specifically for watercolorists, this extra wide tape will keep your paper firmly in place throughout the duration of your painting.
Artist Tape – Masking tape that is designed for artists that will be acid free and works with many different mediums including watercolor.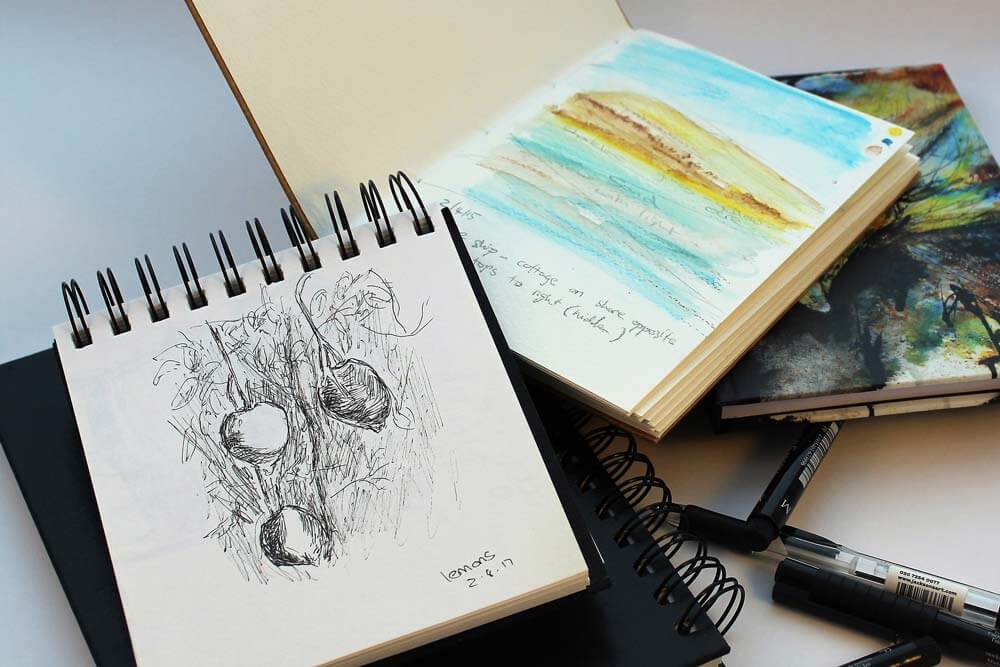 Watercolor Sketch Book
Like the water brushes we mentioned previously, a great way to keep perfecting your artwork is to practice religiously.
Watercolor sketch books come in many different varieties and forms.
Here's what we recommend:
Just like when selecting watercolor paper, you are going to want to make sure that you get paper that is at least 300 gsm.
Given that watercolor sketch books can't be stretched like your standard paper, the paper weight itself is critical.
Going with a product that is less than 300 gsm will result in rippling and warping of the paper.
Secondly, we tend to prefer watercolor sketch books that have an elastic band around the cover. This will help to keep the papers lying flat and reverse any warping should it occur.
Also, the elastic band will keep your papers from getting creased or folded if the sketch book is tossed into your backpack or purse.
Lastly, some sketch books do come with pockets in the back or loops for a brush. While not always practical, it can be a great way to store a small brush or other notes you may have taken while out painting.
Pentalic Sketch Book – At 5" x 8", this sketch book is perfect for landscape scenes and other wide format paintings. With 300 gsm paper and 48 pages, this won't be too unwieldy and perfect for on-the-go paintings.
Patience & Practice
While not necessarily a supply – its still bears repeating:
Watercoloring is a wonderful activity.
Not only can it easily melt away the stress of every day life, but it can unlock parts of you that you never knew existed before!
Now that you know all about the supplies above, you can go on your way and start creating some remarkable pieces that you will cherish for years to come!