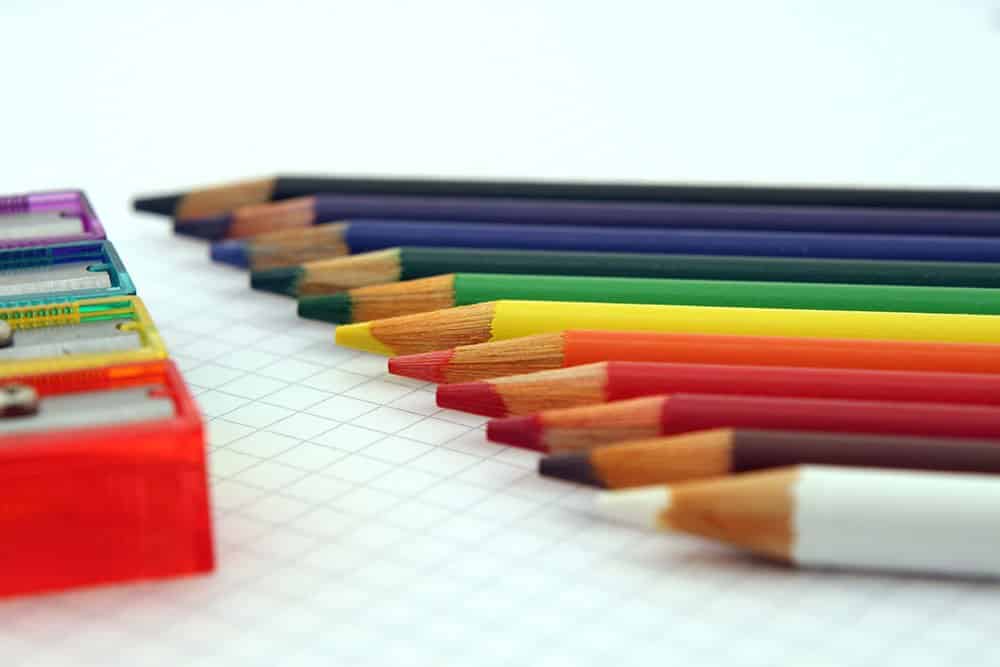 Paying for even the best colored pencils in the world won't change a thing if you don't know how to use them properly.
It's a cold hard fact that took me way too long to realize.
However, after a few (ok several) years later, I wanted to pass on a few of my learnings that helped me a ton when it comes to working with colored pencils.
The goal of today's article will be a soup-to-nuts look at colored pencils and how to get the most out of them.
From knowing how to sharpen your colored pencils to finding the perfect paper that works for colored pencils – we will cover it all.
So, let's dive in and talk a bit about the composition of the pencil itself:
Know Thy Pencil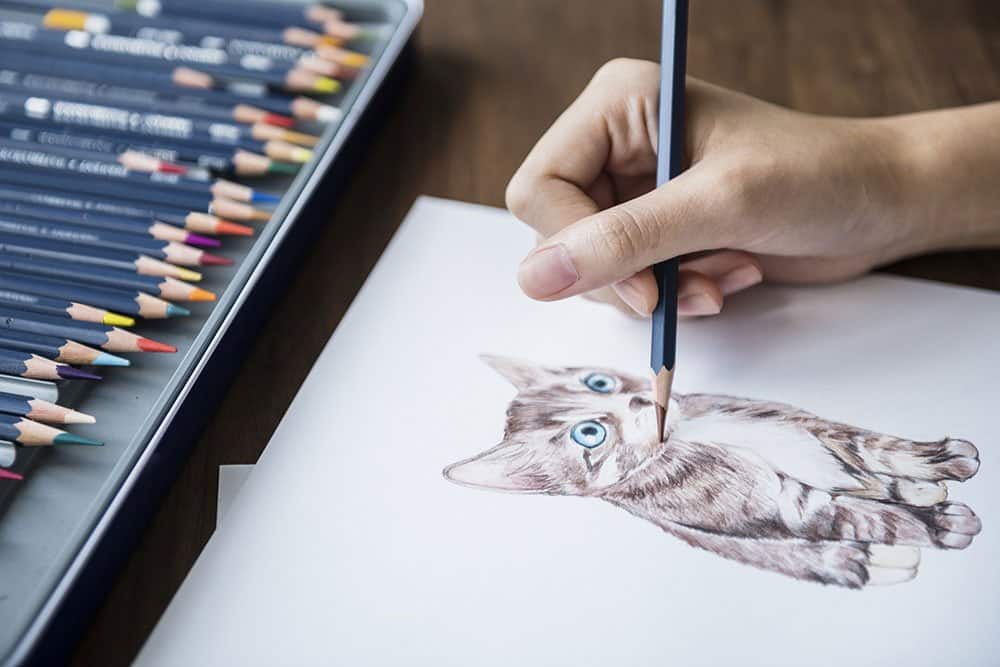 In order to get the most out of your colored pencil, you need to know what it's made from.
While this might seem a bit excessive, it's not.
This was one of the major pain points I learned when trying to wrestle with this complex medium.
When taking a look at all the colored pencils on the market, you will find that they will come with either a wax or oil-based core.
Both wax and oil are starkly different ingredients and will provide equally different results.
For most pencils out there (we would estimate more than 95%) come with a wax-based core (mostly paraffin).
So, if you have Prismacolor's, Derwent's, Caran d'Ache's, or Koh-I-Noor's, these all rely on a mixture of wax, pigments, and other ingredients (i.e. extenders) in order to make marks on the surface.
If you don't know, nor can you find what your pencil is made from, then its safe to assume that it is wax.
Opposite of wax will be oil-based colored pencils.
Evoking similar properties to oil pastels, oil paints, etc. these pencils will be much slicker to the touch and will feel a bit more creamier or more velvety when compared to their wax-based colored pencils.
Two of the more popular brands that make these types of colored pencils will be Faber-Castell (specifically their Polychromos line) and LYRA.
So, you might be wondering…
…why does this even matter?!
Well a whole lot actually!
Whether its for medium manipulation, sharpening, or even getting the right paper to showcase your artistic talents – the type of colored pencil you are using is important.
First, we will take a look at making changes to the colored pencils once they are on the page.
Respect The Medium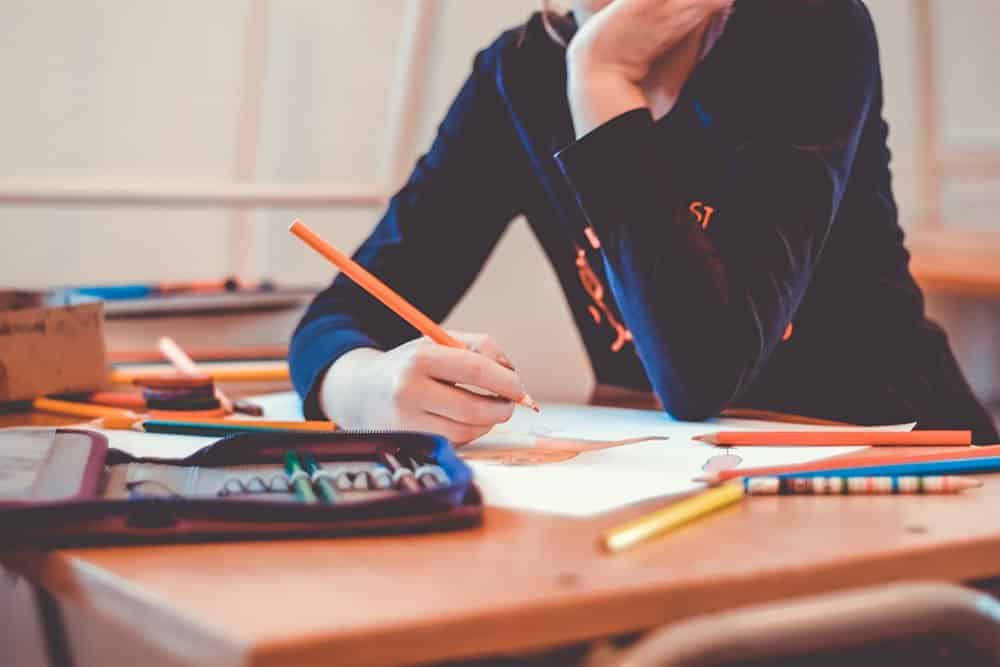 Now sure, you probably already know how to get some stuff on the paper with your colored pencils…
…but this is only half the battle.
What makes colored pencils really special is their ability to blend well together, be used with other mediums (i.e. watercolors), and the ability to completely change with solvents.
While we won't go over all the colored pencil techniques , know that there is more to colored pencils than just a few simple strokes on the surface.
As we mentioned earlier, knowing the type of colored pencil you are using is intensely important – and the primary reason why you need to respect this medium.
When using wax based colored pencils, solvents like liquid paraffin (mineral oil) or xylene (this one is more effective), can completely separate and visually melt the binder and the pigment on the paper.
This allows you to create much more glossy images and cover up areas where the texture of the paper may be showing through your drawing.
All you simply have to do is dip a brush in the solvent and then apply it to your artwork and see the magic happen (just be careful that you don't have to heavy of a hand with the solvent as to not destroy your drawing).
Opposite of wax-based colored pencils, solvents like odorless mineral spirits and turpentine can do the same for oil based colored pencils (this was a mistake I made when first starting out).
In addition to solvents, common techniques such as burnishing with a colorless blender and rubbing your drawing with a tortillon are also really effective ways at getting nice blends in your artwork.
One video that caught our attention was this one by Unmask Art that covers all the essentials when it comes to blending:
Great stuff, right?
We thought so too!
Sharpening Correctly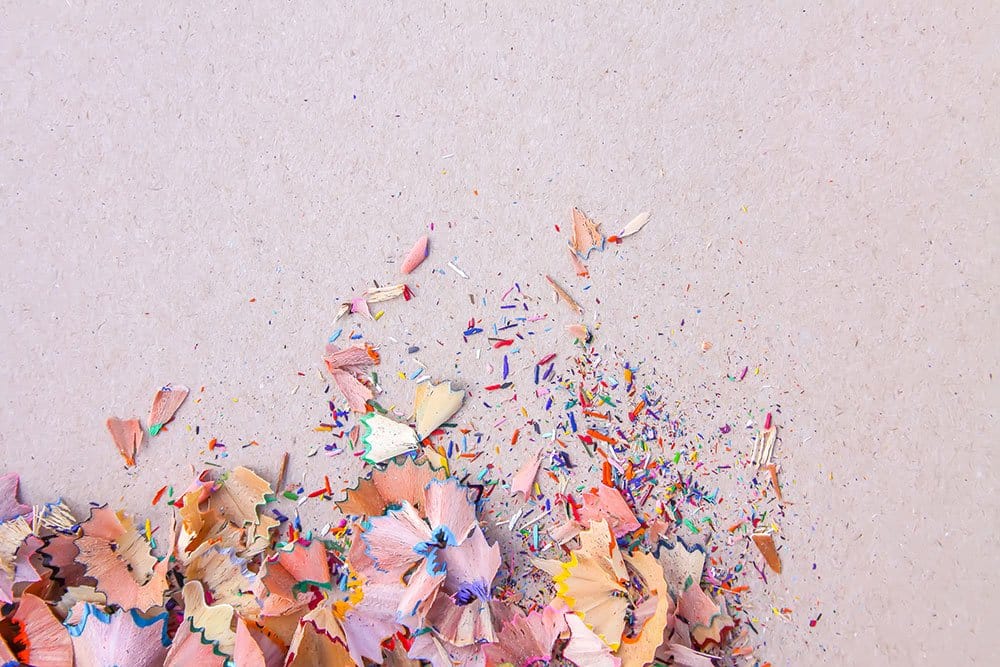 In order to get a reliably sharp tip for detailed work, you need to get a sharpener that is also reliable.
Unfortunately, many sharpeners are designed solely for graphite use and may completely shred up your colored pencils if you are not careful.
Not only will this lead to wasted money by destroying your colored pencils, but it will also not prove reliable if you are putting down details in several different colors and want consistent strokes between all of your pencils.
Therefore, you will want to get a pencil sharpener made for colored pencils.
Many of the manual ones will have dual chambers which can be great for both narrow and wide set tips for your colored pencils.
But what about electric pencil sharpeners?
Years ago, these were heavily advised against.
The reason was that they would either clog or completely destroy your colored pencils (or oftentimes both).
Today's electric pencil sharpeners are much different than the ones of yesteryear.
Therefore, we would recommend checking out our review of the best electric pencil sharpeners for colored pencils if you want more of an automatic method to getting a consistently fine point for your pencils every single time.
Getting The Right Type Of Paper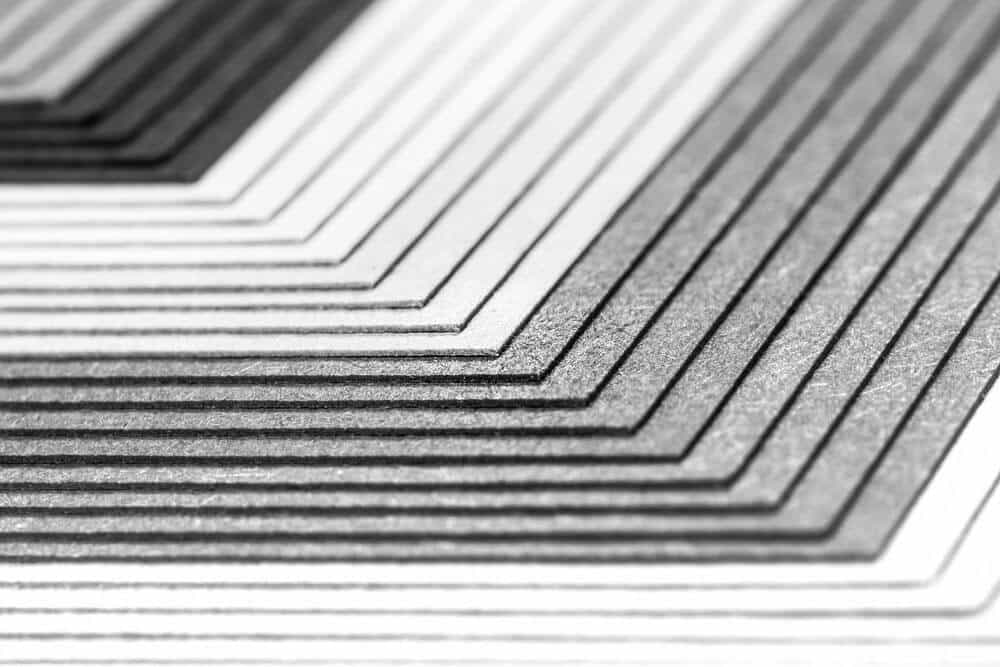 When comparing colored pencils to other mediums like watercolors, oils, acrylics, pastels, etc. – they are a fairly 'loose' medium that doesn't have tight restrictions when it comes to surface selection.
As we recently highlighted a few of our favorite papers for colored pencils, you simply need to look for a surface that has an ample tooth for the pigment + wax/oil to latch on to.
Beyond the toothiness of the paper, paper weight is somewhat important if you want to have a richer texture and a weight that can withstand expert techniques such as scratching or even painting with solvents.
Standard copy paper should never be used in place of a proper drawing paper – not only is the surface too smooth and lacking any sort of sizable tooth – but if you want to practice layering and blending with your colored pencils, you may have issues with tearing.
Also, standard copy papers are loaded with bleaching agents, acid, etc. that will yellow and become brittle over time – a sure fire way to destroy your prized drawings.
The key takeaway here is to go with a paper that is suited for formal drawing and colored pencil use.
The Inside Secret On How To Use Colored Pencils
Ok, perhaps we were getting a bit too click-baity with the title, but really if there is anything you need to know when it comes to learning how to use colored pencils – it will be to practice.
As we have mentioned previously here on the site, a professional artist with Crayola's will always be able to beat a novice artist with professional grade colored pencils any day of the week.
While supplies are important, expensive supplies are not the way to become better – but regular practice will definitely get you better.
So even if you feel a bit intimidated when looking down at your set of colored pencils, don't be.
No one is judging your talent, no one will see your mistakes, and most importantly – you will be learning when doing.
If you are serious about becoming better as a colored pencil artist, make it a habit to practice regularly.
If you miss a day, it's really not a big deal, continue on.
But the most important part to becoming better as an artist is to always remember to have fun!