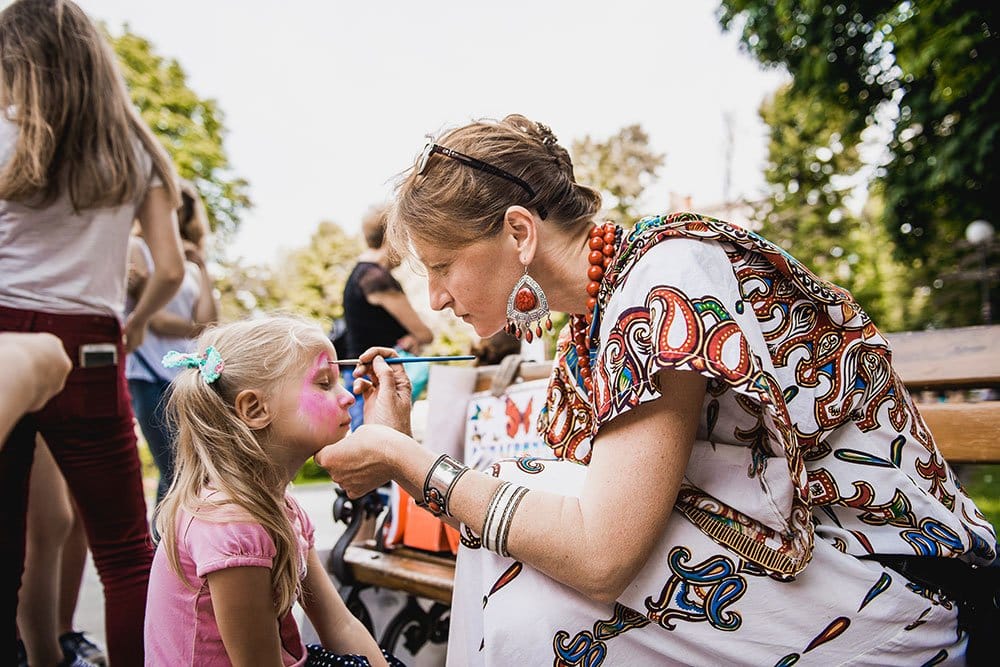 Must Have Face Painting Supplies Everyone Should Own
This Article May Contain Affiliate Links
While a quality face paint can make a huge difference, one can never overlook the supporting supplies either.
Face paintings supplies like sponges, brushes, or even a settings spray are favored by professionals because they can generate great results with very little effort.
If you are starting to explore the world of face painting and need a bit guidance when it comes knowing your ways around this vast world of supplies – we are here to help.
In this guide we break it down into three parts:
Paint Application
Post-Application
Paint Removal
If you are confident in the application process but aren't sure what else you can do post-application, you can easily skip around via the Table of Contents (directly below) and learn just about the parts of the process where you might have a few questions.
So, let's dive in and get learning about the details to make your next face painting even more remarkable: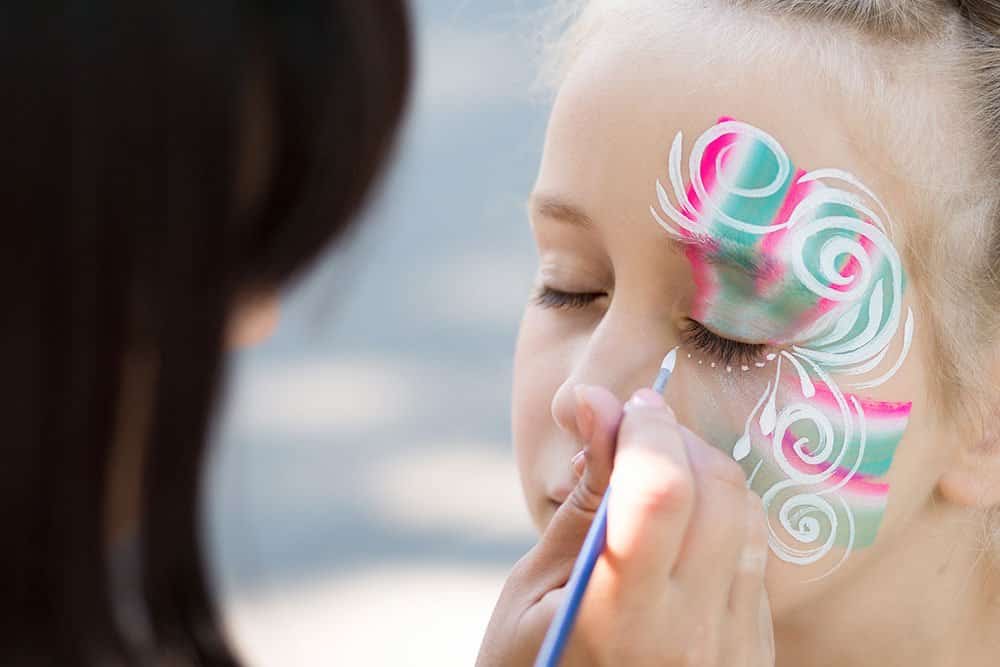 Essential Face Painting Supplies – Application
Here were a few essential supplies that we and many professional face (and body) painters have used time and time again with reliably great results:
High Density Sponge
The most important tool in any face painting artists kit will be the sponge.
But not just any sort of sponge, specifically a high-density sponge.
High-density sponges are those that have a micro fiber (as opposed to your common household sponge that has large holes) and will get a much smoother and even coating on the surface of your skin.
When it comes to selecting a sponge, we recommend going with one that is only a couple inches in size.
Why?
Based on our research and the recommendations of professionals, a smaller sponge allows for much greater control when applying.
Therefore, if you are placing colors next to each other, you don't have to worry about muddying up the colors or making any sort of large mistakes (although when working with water-based face paints, you can typically just wipe the area clean with a damp paper towel and try again).
Should you be looking for any recommendations, we personally prefer a kit like this as it comes in many different shapes and sizes allowing you to easily work the contours of your skin.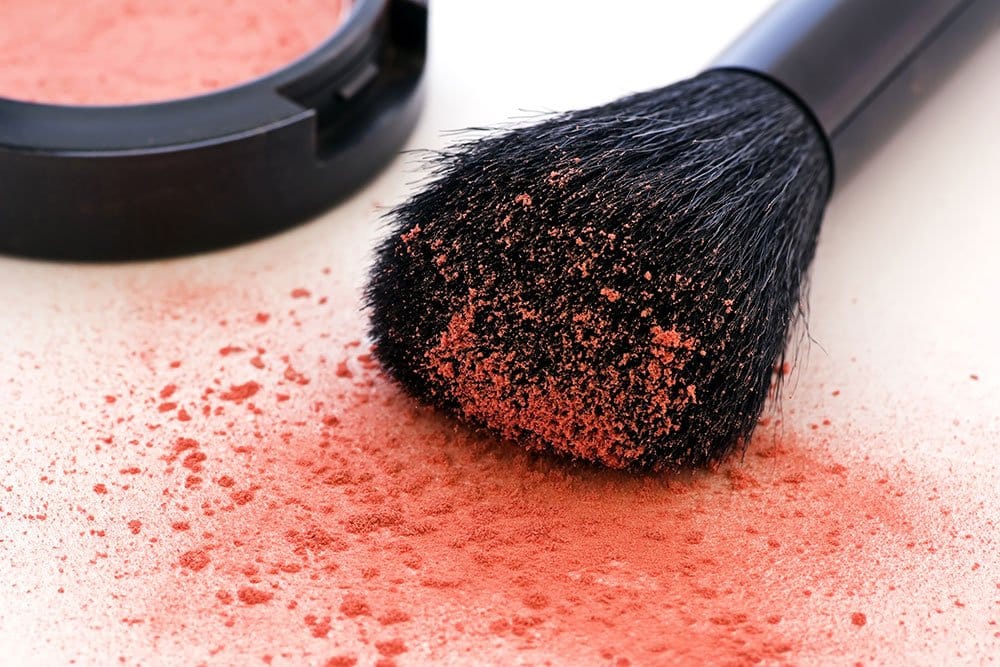 Kabuki Brush
Now you might already have one of these when applying makeup daily.
Kabuki brushes are great for broad swaths of your skin.
In order to get great results from a kabuki brush, simply moisten the bristles and then dip it into the jar or pan of face paint and get to work.
We like to recommend one that has a cap – not only does this prevent you from using accidentally, but will also prevent the pigment transferring to other brushes, fabrics, etc. when not in use.
Artist Paintbrushes
Like painting in the traditional sense, when it comes to detail worked of face painting (or even body painting for that matter), a variety of round, filbert, flat, etc. brushes will give you a multitude of effects that you can employ in your artwork.
Now given that face paint can come in either oil or water-based solutions, we strongly recommend going with a synthetic fiber here.
Opting for a natural boar, camel, etc. fiber won't provide the same "springiness" or backbone when dipped in water – synthetic bristles don't have this problem.
While we don't have a post written specifically for face and body painting art brushes (although come to think of it, we might work on one soon!), we would recommend checking our reviews of a few top-rated watercolor brushes – here you will see many that have these same qualities needed for a face painting brush.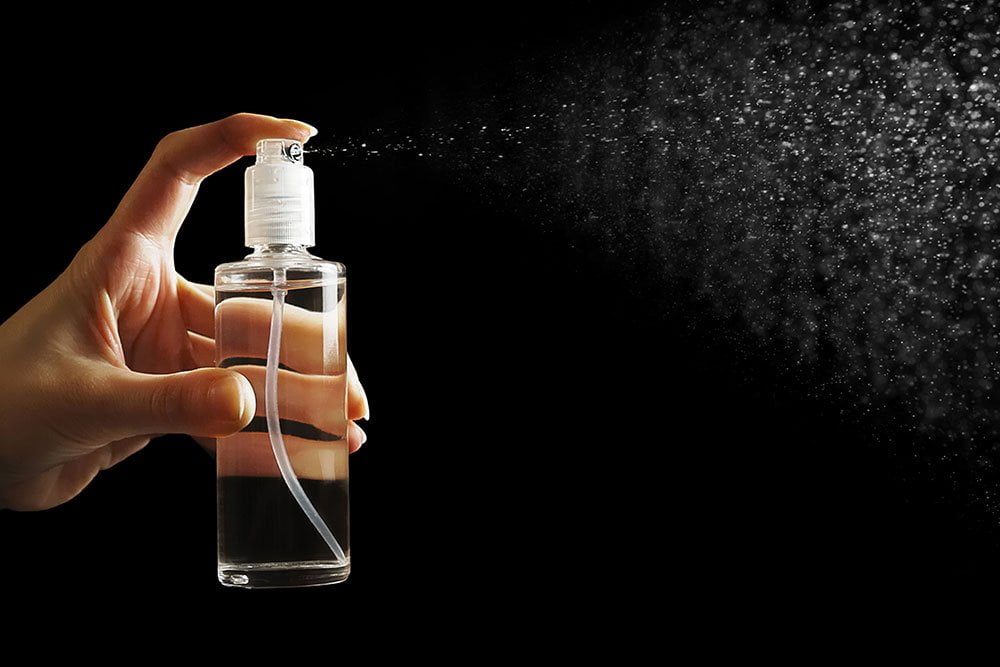 Setting/Barrier Spray
When face painting, you may encounter a few issues around pigment/color staying on your face after washing, or worse, allergic reaction from the face paint due to sensitive skin.
This is where a barrier spray can be of use.
Acting as a barrier to your skin, when you spray this alcohol/water mixture onto your face, it provides a nice base for the face paint to adhere to.
Also, should you have naturally oily or combination skin types, a barrier spray will mattify your appearance so your T-zone doesn't look too shiny.
Secondly, given that this acts as a second skin to your face, it will help to reduce the amount of sweat that bubbles to the surface of your skin – which can be important if you have any demanding performances planned.
This can be a great workaround for those who try to avoid oil-based products, especially for the amount of work required during clean up.
While many novice face painters may think this is an excess cost that can be skipped on, we think just the opposite – especially if you value your skin and want better results in your next face painting.
Essential Face Painting Supplies – Post Application
Once you are done with your face painting, you are not out of the woods yet. Here's one additional tip/supply you will want to have on hand:
Setting/Barrier Spray
We said this stuff is important right?!
A setting (barrier) spray pulls double duty in both the initial painting and post painting process.
After your face painting is complete, a light mist of a setting spray will help to 'lock in' your painting.
This not only ensures that your face painting will look good for hours after application (especially important if you are attending an all day anime convention), but will also reduce the chance of the paint transferring off your face.
Therefore, when people want to take pictures with you – getting in close and pressing cheeks together won't completely ruin your costume!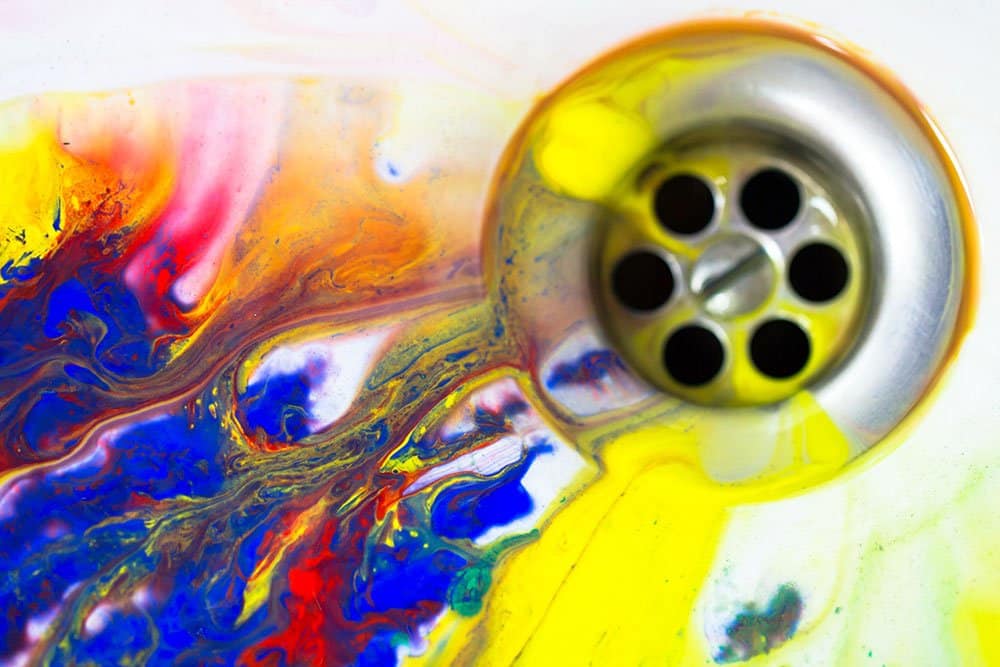 Essential Face Painting Supplies – Removal
When it comes to removing your face paint, it largely depends on the type of face paint you decided to go with – water-based or oil-based.
Here are some tips on removing either one:
Water-Based Paint Removal
Water-based removal will be incredibly easy.
Just simply hop into the shower and wash with warm soapy water.
A loofah or wash cloth will also help to provide enough extra grit (along with an exfoliating bar of soap), to get deep into your pores and knock any binder or pigment remnants from your skin.
Oil-Based Paint Removal
As is always the case with oils, you must get the proper solvent in order to dissolve this paint from your face.
While applying odorless mineral spirits is definitely not advised in this case, you will want to go with a facial cleanser that targets oily skin.
Another trick that some of the pros like to use is either a waterproof makeup remover or baby oil.
Either will help to break down the oil on your skin and fully remove the pigment.
Just like water-based face paints, using a rag or wash cloth will help to provide a bit more friction while scrubbing and should be enough to detach the oil paint from your face.
Face Painting Supplies Don't Tell The Whole story
Whether you are painting a canvas or painting your face, when it comes to the world of art, 9 times out of 10 it's never the price of the supplies that matter, rather it's the practice and persistence.
Face painting or even body painting are a form of artistic expression.
So, if you are looking to make a profession out of face painting, or perhaps you have to paint on yourself, practice makes perfect here.
But even after you get a particular design down and can recreate it effortlessly, we always encourage you to push yourself as an artist.
Pushing your limits helps you grow and understand your medium of choice in a much deeper manner.
So, with that, get to practicing regularly, and most importantly, don't forget to have a bit of fun!