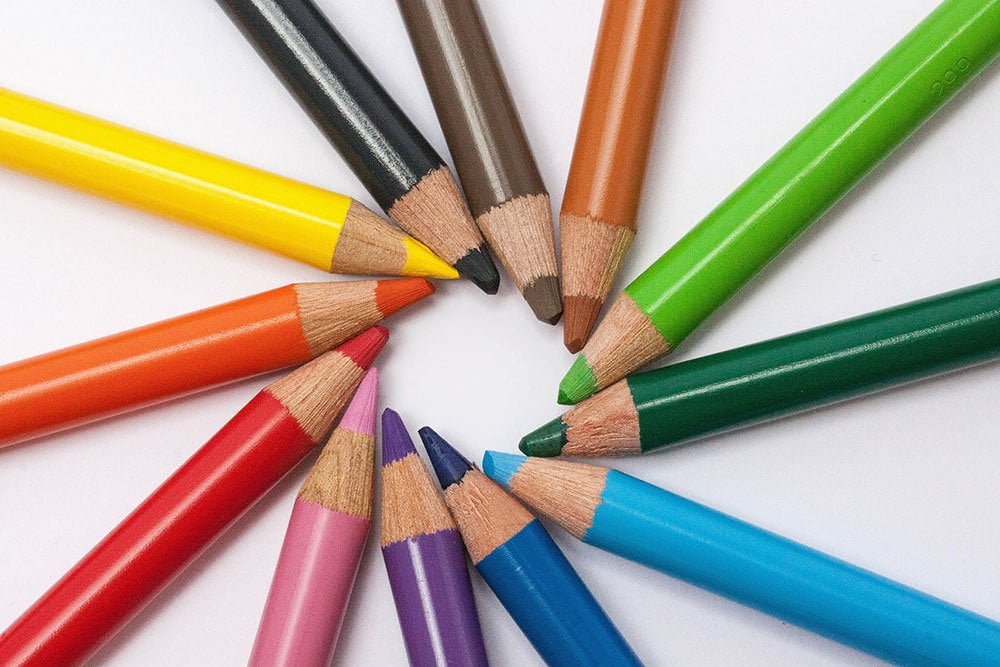 13 Colored Pencil Tips That Will Unlock Your Potential
This Article May Contain Affiliate Links
Colored pencils seem like a medium that you could master after about a weeks' worth of honest effort.
However, this assumption couldn't be further from the truth.
While colored pencils are popular and widely accessible, they are notoriously tough to master.
Today we wanted to share with you 13 super helpful tips that will get you better and much more comfortable with your colored pencils.
Even if you are a pro, there are going to be some great little nuggets of information that will undoubtedly help you too!
So, let's get started with our list of the best colored pencil tips:
1. Know What Your Colored Pencil Is Made Of
A rookie mistake for many is never knowing what their colored pencils are made from…
…and that's completely ok!
Many art companies are fairly tight lipped on what goes into making their best colored pencils as they don't want their competitors to know.
However, from what we have learned in our research, is that colored pencils are made from 4 primary ingredients:
Wood
Pigment
Binders
Extenders
Of course, pigment is the most visually obvious one, however, the binders can really allow colored pencils to behave very differently between one another.
While we talked about what colored pencils are made of in great detail here, just know this:
Pigments come in many different qualities.
Furthermore, professional grade brands will have a much high pigment concentration.
Binders can vary between either wax or oil.
Wax based colored pencils are starkly different from oil-based ones and need to be handled differently (more on this in a minute).
If you are unsure what your colored pencils are made from, check with the company.
Should you be using cheaper colored pencils, assume that they are from wax (most are).
2. The Right Type Of Paper Makes A Huge Difference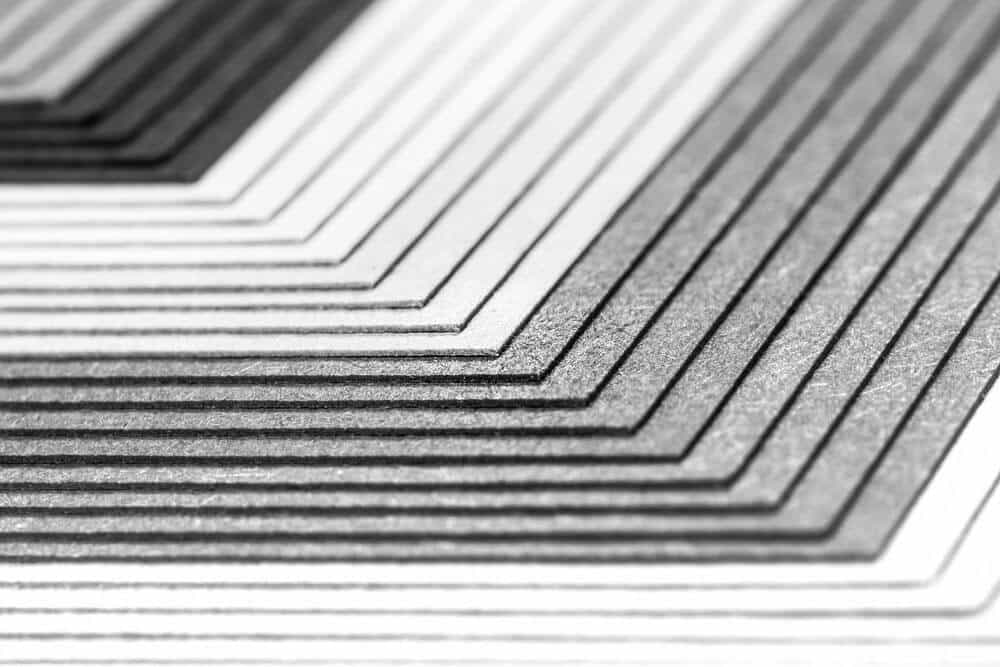 Much like the finest watercolor papers, paper selection with colored pencils is fairly important.
The right pad of best colored pencil paper can really help to showcase the abilities in the pencil – whether it has a wax or oil based core.
But one tip that I learned throughout the years when using colored pencils is to never switch between brands regularly (its ok to test, just don't make it a habit).
The more comfortable you get with the surface, the more control and predictability you have in your artwork, which of course translates to better results from you.
We like to recommend that most artists have two different types in their studio at most – one for practicing your colored pencil techniques and the other for your commissioned or display pieces.
3. Cheap Colored Pencil Do Have Limitations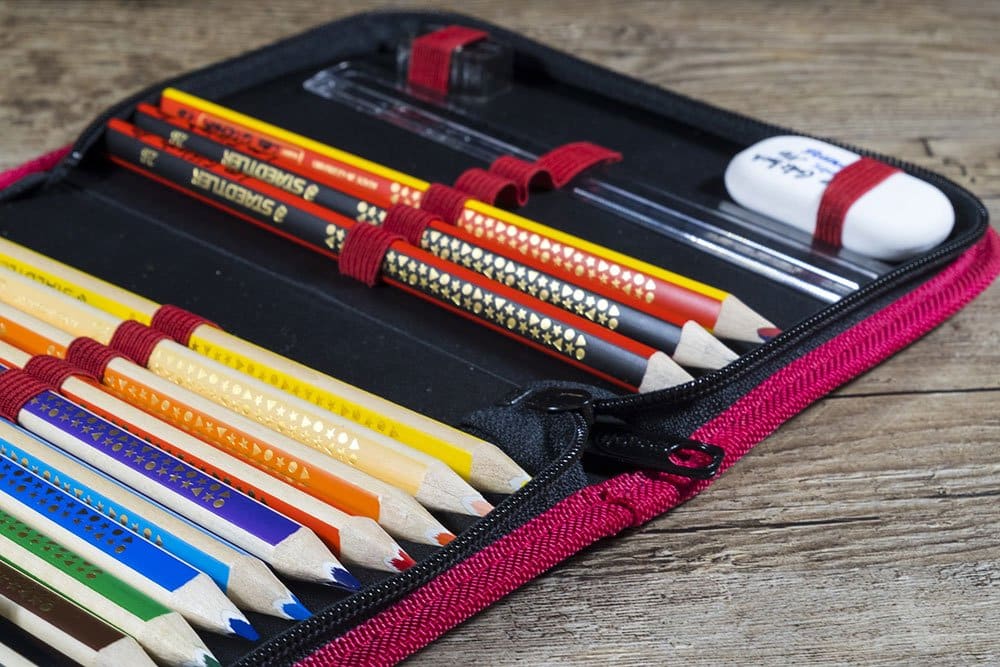 Going with budget art supplies, especially for children and beginners heavily advised.
It's a simple and affordable way to test out a medium before you go all in and invest hundreds of dollars on supplies.
However, when it comes to colored pencils, limitations around blending and shading abilities will start to become a concern the more comfortable you get with this medium.
What we recommend for beginners looking to spring into a new medium is to test new pencils in a smart manner.
Instead of buying more expensive sets, we recommend buying individual pencils from brands (at least 3 a piece) so you can get a good idea on their properties and fully evaluate before you upgrade to an entire set.
If you head over to sites like Blick Art Materials, you will see within their Professional Colored Pencil section that nearly all professional brands have individual pencils for sale.
This way you can try out many brands for under $30 to see what you think.
4. Wax Blooms Are Completely Natural
If you notice a cloudy haze settling over your drawing a few days after you finished, it's ok.
This is due to the natural oxidation of the wax after it had been applied to the paper – commonly known as a wax bloom.
As clearly stated on the Prismacolor website, a simple wipe of a dry cloth should do the trick in clearing it up.
To prevent future wax blooms from happening you should spray a fixative over the drawing once you are finished.
This will effectively 'seal' the drawing and prevent air from interacting with the pigment and binders.
5. Solvents For Next Level Blending
One of the really cool aspects of colored pencils is the ability to use solvents to create watercolor-like effects.
However, you must be careful here.
Depending on the type of colored pencil you have will determine the right type of solvent to use.
For wax-based colored pencils (i.e. Prismacolors, Caran d'Ache, Derwent, etc.) use a xylene pen or mineral oil.
This will dissolve the waxy binder and allow the pigment to melt onto the page.
For those folks who are using oil-based colored pencils (i.e. Faber-Castell Polychromos or LYRA Polycolors), you will want to use a solvent that works with oils.
Oil pastel and oil painters will instantly know the answer to this one!
Yes, odorless mineral spirits and turpentine will be super effective here.
No matter the colored pencil and solvent you need to use, the process is the same to get the watery effects:
Dip a paintbrush into the solvent
Wipe excess on a towel
Brush across the area you wish to blend
Make sure to use some restraint with the solvent as to not accidentally destroy your drawing due to a runny solvent.
Remember, you can always add more.
6. Burnish Your Drawings
Many artists like to think that you really never need any additional supplies other than a colored pencils, paper, and a sharpener when getting started in this medium.
In order to push yourself as an artist it's important to explore other essential tools.
One of the first tools you should get to use with colored pencils is a colorless blender.
Colorless blenders sound fancy, but really they are just colored pencils with no added pigment.
These blenders are great for pushing areas of your drawing around on the paper while building up a nice shiny and smooth waxy (or oily) surface.
Do know that when you purchase a colorless blender, get one that is the same brand as your colored pencils.
This ensures that the composition of the binders and extenders are the exact same as your colored pencils and will make for much better results than if you decided to go off-brand.
7. Tortillons & Blending
Similar to burnishing with colorless blender, tortillons and blending stumps are great for physically moving your colored pencil around on the surface.
If you are having a hard time getting a smooth shade or find that the blending just simply isn't happening – give a tortillon a try.
They only typically cost a few bucks and are an indispensable tool for many professional artists.
8. Learn Art Fundamental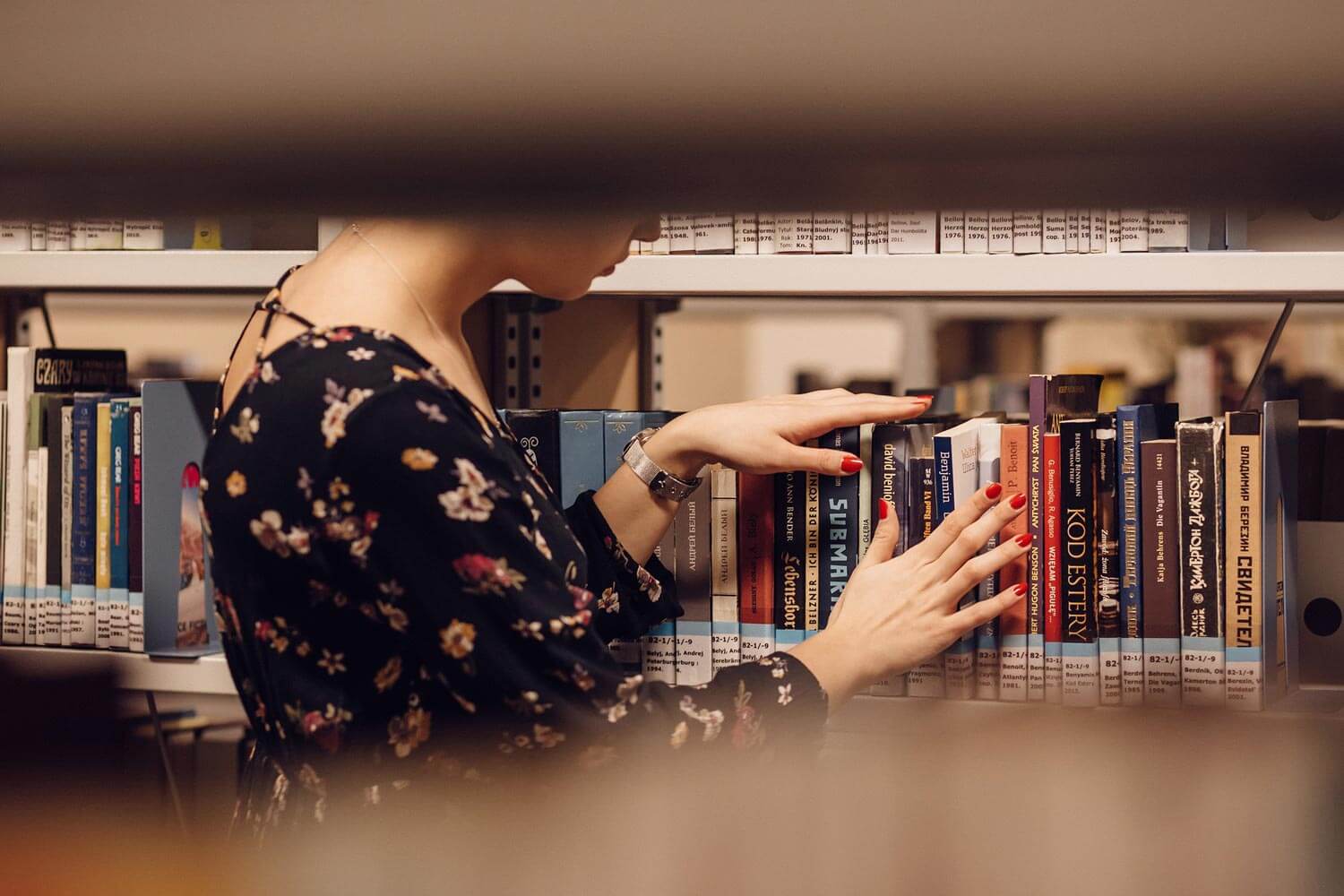 No matter the medium, art fundamentals are important.
To make great art, it's important that you study composition, color theory, perspective, etc.
When you learn the fundamentals, everything starts to make sense on what makes great art so great, and why things are done a certain way.
Even a simple book on color theory can teach you so much about hues and shading that just about any piece you make going forward will be instantly better.
While it might seem counterproductive, take some time out of your busy day and read a book about art fundamentals.
It's one of the best investments you can make in yourself as an artist.
9. Expensive Supplies Are Hardly Worth It (Especially For Beginners)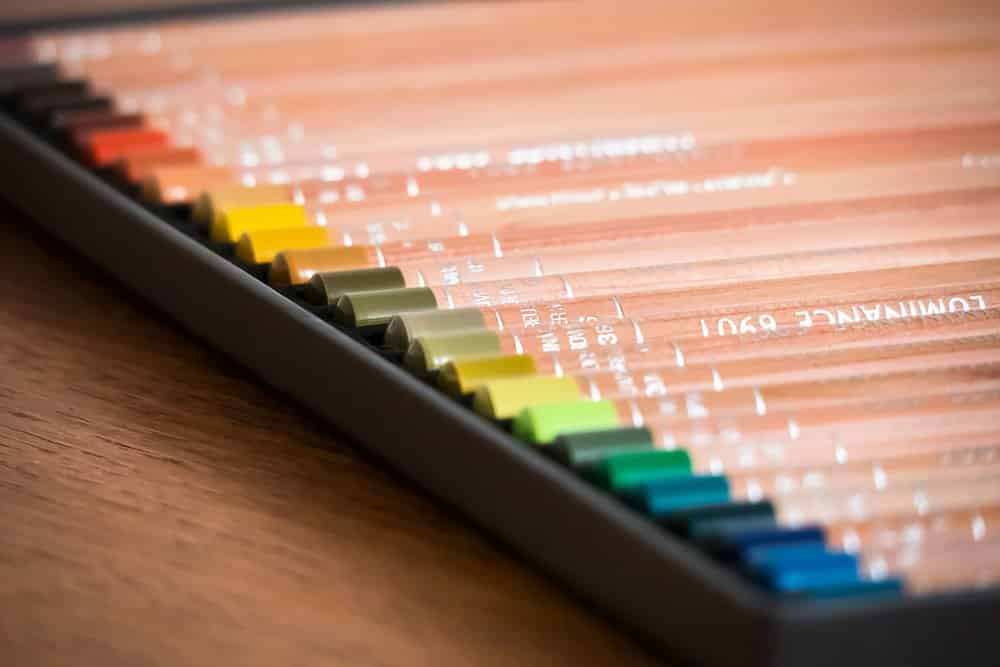 Now we said earlier that cheap supplies have their limitations…
…and they do!
But opposite of cheap supplies are the premium brands like Derwent or Caran d'Ache that command a pretty penny for just a single pencil.
If you are a beginner artist, there is absolutely no reason that you need to spring for the expensive stuff.
It's a waste of money.
While sure, the professional colored pencils have their place in the world of art supplies, when you are just testing out this medium or even starting to get a bit more serious, even a 24 pack of Prismacolor's will be way more than enough (while still being fairly affordable).
Professional supplies are intended largely for commissioned pieces as they deliver much more vibrant results while having terrific lightfastness ratings.
When it comes to practicing both texture and techniques, vibrancy and lightfastness ratings just simply aren't all that important.
10. Visit Art Communities To Hear What Others Say
With the world at your fingertips, there has never been a better time than now to connect with likeminded artists.
With communities like /r/ArtistsLounge, WetCanvas, DeviantArt, and so many others, you can see common questions that artists just like yourself have about colored pencils while also getting answers for your most pressing questions.
So, be sure to check these communities daily as there are always new topics you can learn about and expand your mind as an artist.
11. Twitch Streams Are Great For Learning
Taking the online art communities a bit further, in recent years Twitch has grown from being a purely a video game streaming platform into a vibrant community.
If you aren't familiar with Twitch, you will want to visit their Creative category here you will artists working live.
In addition to learning about other people's workflows, you can join chatrooms and talk with the artist on camera and others in the channel and strike up a friendly conversation about colored pencils!
12. The Masters Are Considered Great For A Reason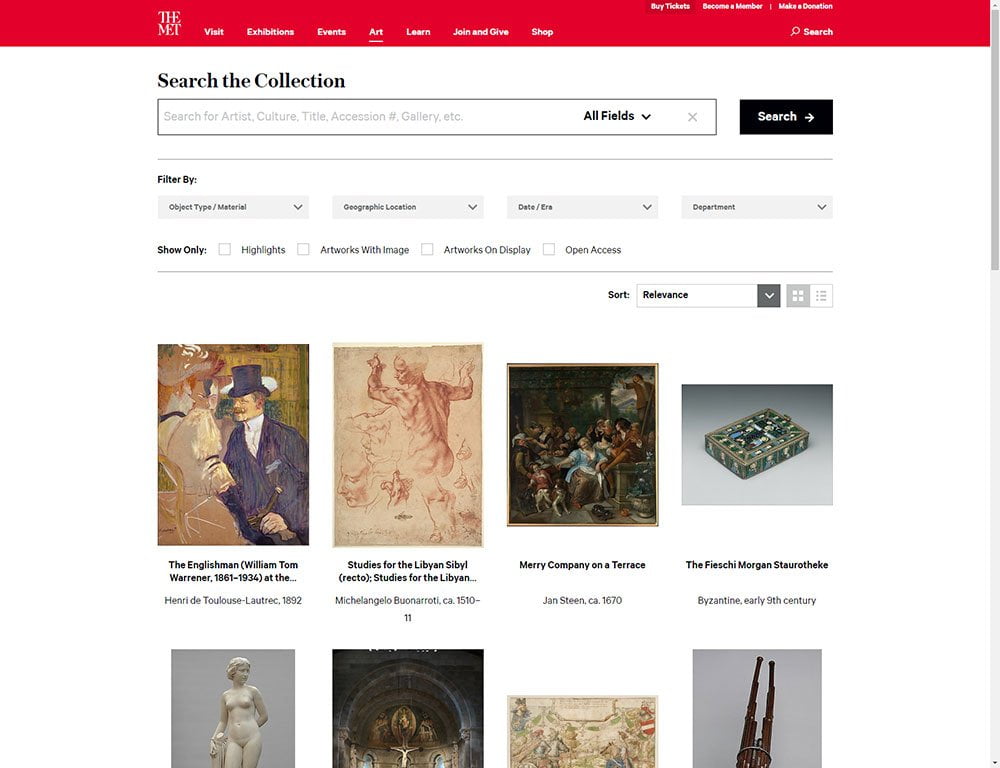 The masters aren't great because they are old.
Nor were they great because they were rich (many of them weren't).
Instead, they completely changed the way people saw art through their pieces of work.
While your local art museum may have a bit limited selection when it comes to colored pencil works, the Metropolitan Museum of Art in New York recently digitally indexed a massive portion of their collection and made it available for all.
When you head over to The Met's website, you can search for works in their collection that used colored pencils (over 1,000 in total at the time of publication).
Not only can this be highly inspirational, but you can also see how artists like Jackson Pollack used colored pencils in a completely loose and expressive manner.
13. Practice Makes You Better
All these colored pencil tips mean nothing if you don't take action and practice regularly.
So, whatever you do, don't let your art supplies gather dust.
In addition to regular practice, keep a log or write the dates on everything.
I personally found that this is a great way to see progress week-over-week or month-over-month and keeps me motivated.
Of course, if you miss a day every now and again, that's completely ok!
No one is judging you, no one will scold you, just get back into the studio ASAP and keep going.
But most importantly, when it comes to drawing with colored pencils, never forget to have fun.
Artistic expression is a beautiful thing, embrace it and let those pencils go wherever your hand takes them!