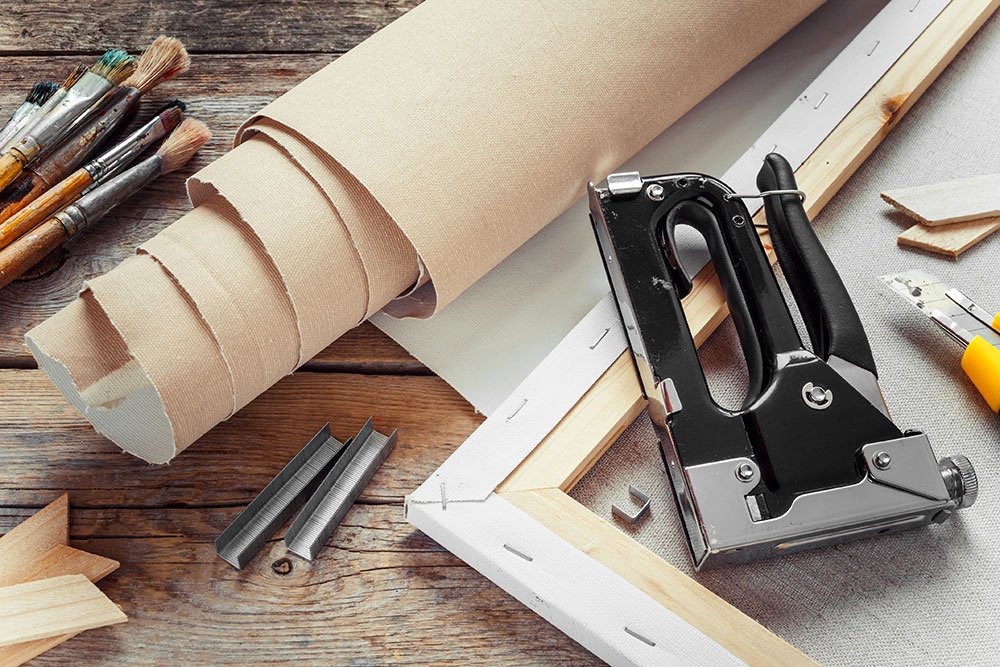 Best Surfaces For Oils That Make Your Artwork Shine
This Article May Contain Affiliate Links
While oils are a challenging medium to work with in their own right, one tough choice that artists tend to struggle with is the actual surface.
Now, I get it.
9.9 out of 10 people will instantly associate oil painting with canvas – and with good reason.
It's been the preferred surface for oil painters for over 500 years!
Talk about time tested!!
But in today's guide we not only want to go over the tried and true surface of canvas, but also explore the world of wood, glass, MDF, and a few others.
So, let's take a look at some of the best surfaces for oil painting:
The Most Popular Surface For Oil Painting Will Undoubtedly Be Canvas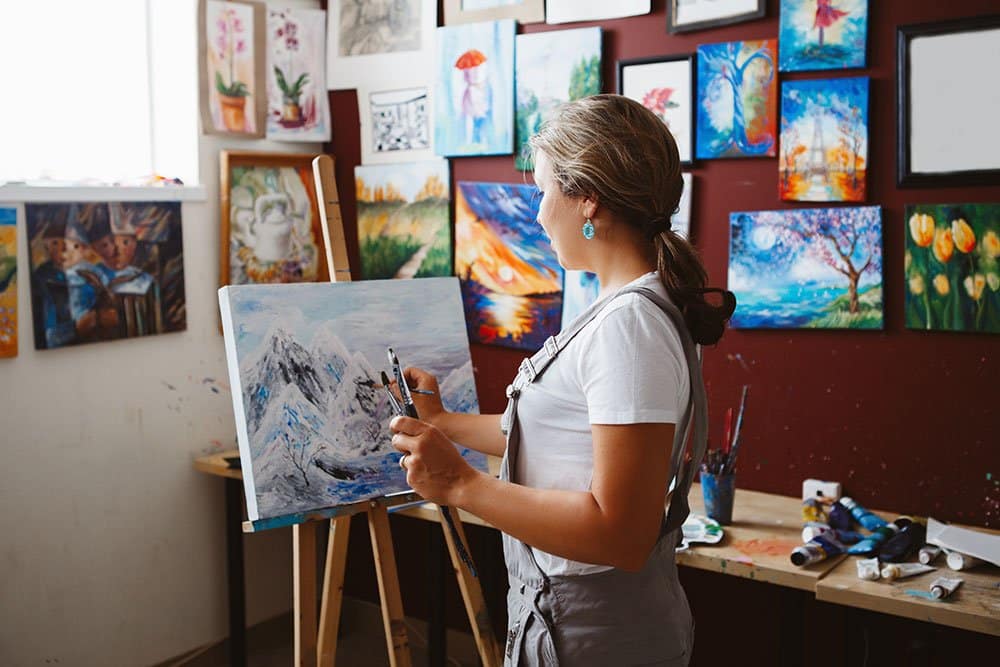 The most popular and beloved surface by many oil painters will be canvas.
Coming in a variety of shapes, sizes, and even fabrics, canvas has been the preferred surface by artists since the 15th century (source).
Given the lightweight, low cost, and receptivity to oil paints, it's no wonder that artists have been drawn to this particular surface – it just simply works the best when it comes to oil painting.
While the canvases of yesteryear may be quite different from the canvas we have today (more on this in a minute), one facet that has remained true throughout time is the reliance on natural fibers (typically cotton, flax, or hemp).
These fibers, when woven together, create both a tooth and texture on the surface that makes it extremely easy for the bristles of oil paint brushes to latch on to with absolute ease.
Now when you take a look at canvases sold in art stores today, things perhaps look a bit different:
Oil canvas today are typically sold in four forms:
With each having their own unique set of advantages and disadvantages – here's a brief look at each of them:
Stretched Canvas: This will likely be the one that you are already familiar with. Canvas that has been stretched and stapled to wooden stretcher bars.
This gives some 'springiness' to the surface while typically being primed with gesso.
Used primarily for display pieces, stretched canvases are great for intermediate to advanced level oil painters.
Canvas Panel: Perfect for student learning and quick studies, canvas panels are a terrific budget-minded pick for artists. While typically glued to a piece of cardboard or compressed paper, canvas panels still provide very similar tooth and texture properties found in stretched canvases.
These can also be great for plein air painting given their slimmer and lighter designs due to the lack of wooden stretcher bars.
Canvas Pad: Canvas pads are great for learning new techniques or testing brush strokes prior to painting on a better surface (i.e. stretched canvas or panel). Coming in pad form (similar to a pad of drawing paper), these tearaway sheets have identical surface texture properties to a traditional canvas but lack any sort of rigidness.
Canvas pads can also be great for craft or kid pieces as their quality isn't meant for long term archival purposes.
Canvas Roll: Canvas rolls are typically favored by professional artists who want to have total control over the artistic process. With the ability to be cut to any size – artists wanting to paint to a particular dimension will favor this variant of canvas.
Also given that this is the 'bulk' pick, the price per yard when compared to all others is significantly cheaper.
Wood Surface For Oil Painting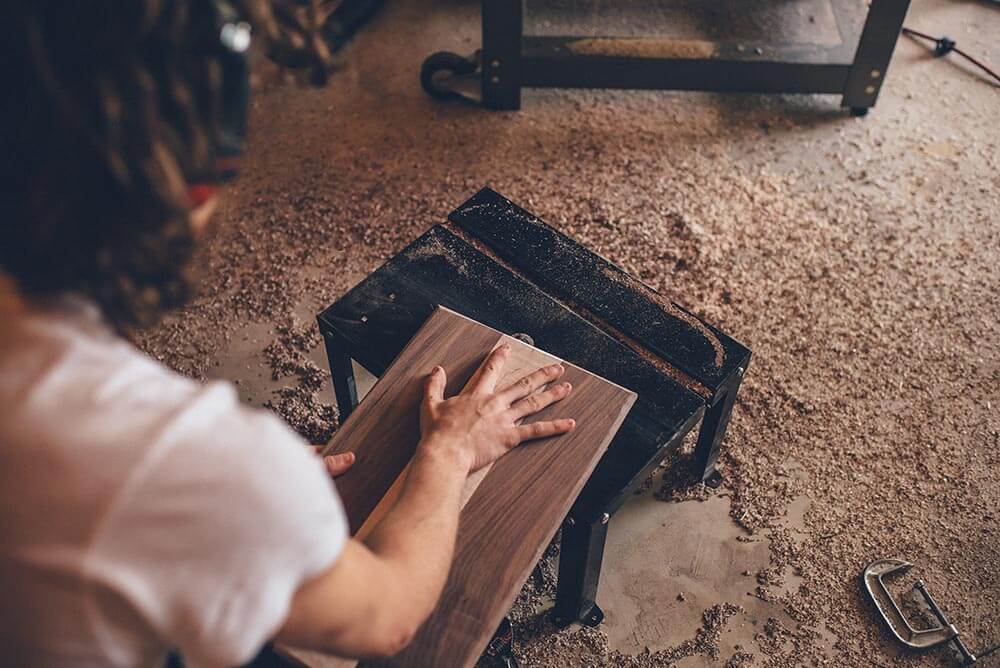 The second best surface when it comes to oil painting will undoubtedly be wood…
…and there is simply a lot to love about it.
For starters, a wood surface is completely smooth.
So, if you are struggling to place down precise lines due to the rough surface of a stretched canvas, that problem becomes non-existent with wood (although you will see in a minute how gesso can help on either surface).
Secondly, the rigidness.
Unlike a stretched canvas that can develop slack over the years, wood never wavers or bends.
This ensures long term archival properties – simply due to the quality of the surface itself…
…which brings us to the next point – wood source.
As you will see when shopping for wood surfaces for oil painting, they can vary quite a bit.
Based on our research and personal experience, we have seen the following wood varieties available:
Basswood
Birch
Baltic Birch
Walnut
Maple
While each sheet of wood has its own unique properties associated with it – such as the grain properties, stability, hardness, etc. we would defer to the company's website or product descriptions when making the right choice for you and your budget.
Another note when it comes to wood panels is their environmental susceptibility.
As commonly is the case when using this natural surface, changes can occur due to both humidity and temperature – as evident in the description of this particular wood surface:

Therefore, you will want to be generous with the gesso when preparing your piece.
Alternate Surfaces Include Glass, MDF, Etc.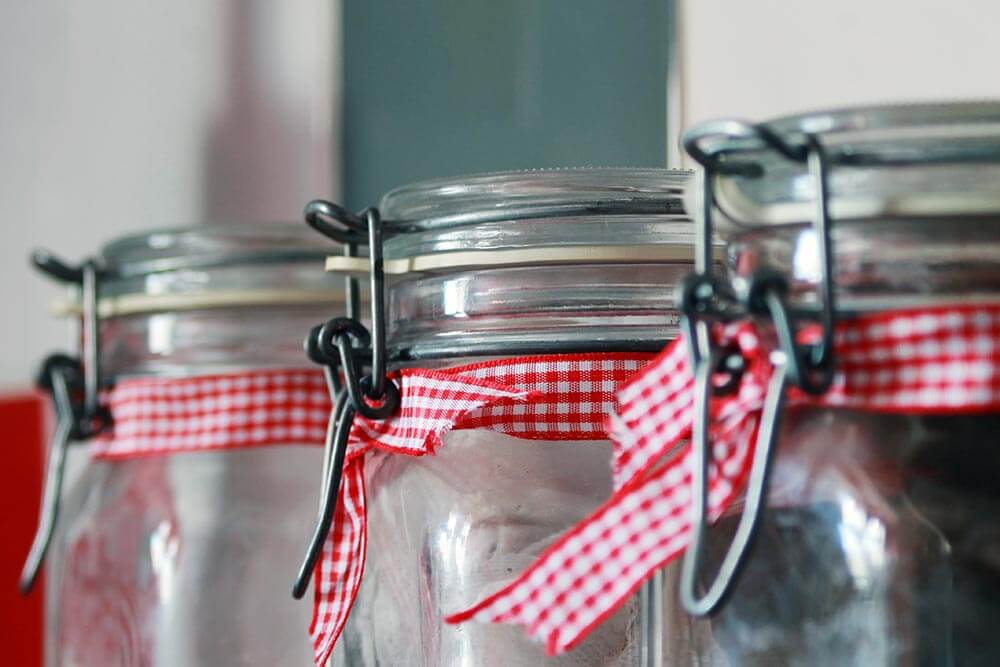 Unique surfaces such as glass or MDF (medium density fiberboard) are also great options when it comes to oil painting.
MDF has many properties akin to a panel of wood but typically will ring up at a fraction of the price – especially when compared to the pricier picks out there.
Like wood, MDF will also have a rigid body that won't be susceptible to any sort of buckling or development of slack as is common with stretched canvases.
Of course, given that the surface of MDF can be rather slick – proper preparation of the surface will always be key…
…and is rather simple!
Just take a bit of fine grit sandpaper (typically 360 grit or greater will do) and go over the surface to develop just a bit of texture.
Once you are satisfied with the results (we aren't talking anything too big here) – then you can add a couple layers of your favorite gesso.
This will give you a tooth that will be on par with a proper wood panel – making it a terrific substitute at a fraction of the price.
Now when it comes to painting oils on glass, we actually dedicated an entire post to the subject you can read about here – just know this:
Oil painting on glass can create some terrific results.
Much like MDF, it does take the proper preparation beforehand to ensure that the oil does in fact adhere to the glass in order to give you the results you are looking for.
The Power Of Gesso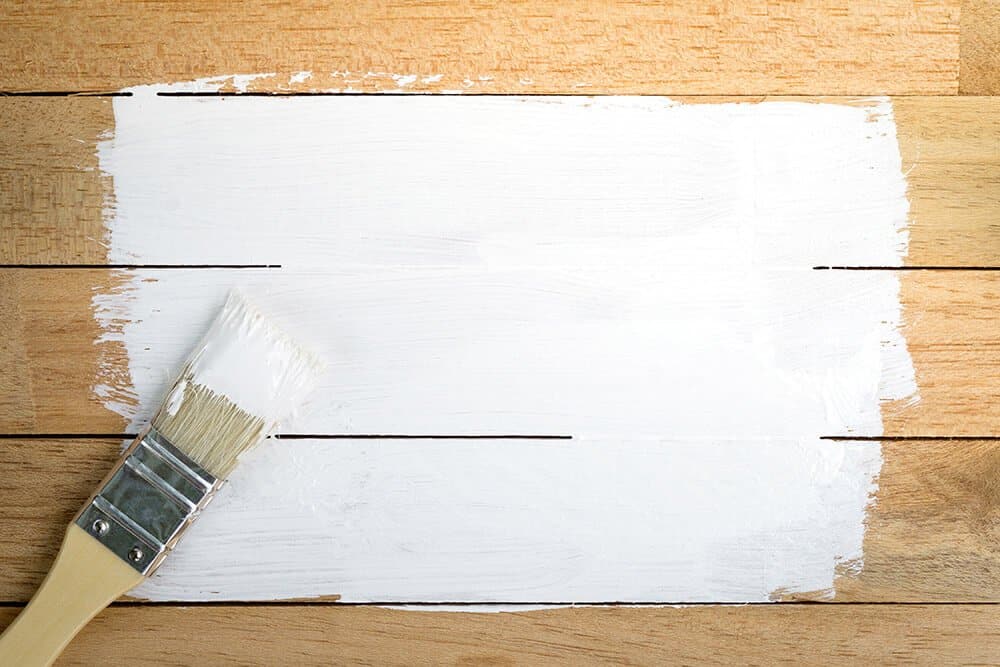 One of the common themes that carried through to all surfaces we talked about was the application of gesso.
A chalk and acrylic polymer mixture, gesso is the secret weapon for artists everywhere in order to achieve much better results.
While canvas, wood, and sanded down MDF can give you plenty of texture to your piece, it's the gesso that helps to provide a terrific tooth for the oil paint to ultimately latch on to.
Sure, most companies will state that their stretched canvas has been 'triple primed with a proprietary formula' – the fact is, that when you apply it yourself, it will almost always be way better than what came from the factory.
While gesso gives you added control over your brushwork, it can also help to open up a world of possibilities of surfaces you can paint on with your oils.
Given the acrylic base of gesso, it can pretty much adhere to just about anything you can throw at it.
So, whether you want to paint on metal, old furniture, or simply some decorative craft pieces, just simply lay down a coat of gesso and then once dried, your oil paints should be able to work no problem.
Student Grade Options
As we often state here on Createlet, expensive or fancy art materials aren't going to make you an instantly better artist overnight – instead, regular practice will prove to be far more effective.
If you are exploring the world of oil surfaces for the very first time, then we always recommend that you opt for the student grade materials (i.e. canvas panels).
While student grade quality is usually far less than that of a proper professional grade art supply, it's for learning purposes and should serve its role fine – and it also allows you to fully appreciate the finer materials if and when you do ultimately upgrade.
Now we tried to best cover some of the popular surfaces used with oils, if you feel like we missed a few, please let us know in the comments below – we would love to hear your thoughts!