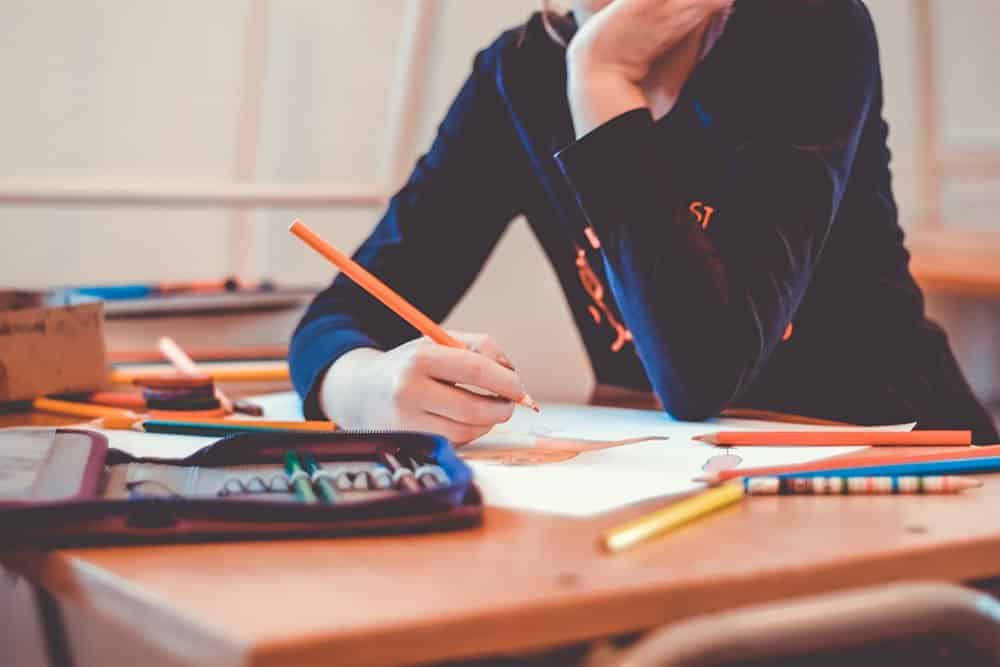 Best Paper For Colored Pencils: Top Brands Compared & Reviewed
This Article May Contain Affiliate Links
Whether you have the velvety smooth Prismacolor Premiere Pencils or those that skew a fair bit firmer like the Caran d'Ache – the paper that you use on them will behave much differently.
But here's the deal:
The best papers for colored pencil, regardless of how rigid the pencil lead is, should resist tearing, be able to withstand several layers from a variety of colors, composed of quality materials, and have key archival qualities to prevent yellowing – like the Legion Stonehenge Pad.
The purpose of today's guide is to help you find the best paper for your colored pencils.
But furthermore, we are also going to go over a few key considerations you will want to take into account before making a purchase.
Let's get started:
Summary Of The Best Papers For Colored Pencils
For those who like to cut to the chase, after hours of research, here's a summary of our findings:
Comparing The Best Papers For Colored Pencils
To help decide on all the papers we looked at while researching, we put together this table that compares key attributes including price, # of sheets per pad, price per sheet, and the weight of the paper in GSM:
Before You Decide: A Few Things To Consider
When researching the best paper for colored pencils, we noticed a few attributes that kept bubbling to the surface that were really important to artists.
So, here's a brief summary on some of the common lingo and things to be mindful of when making a selection:
Size
Naturally the size of your paper will be important when selecting the perfect one for you.
As my mother always said while cooking – you can always add more, never less.
The same holds true when it comes to finding the perfect paper for your colored pencils.
In general, we recommend always going a size or two larger than you might be comfortable with.
Why?
If you want a smaller scale drawing, you can simply remove the sheet from the pad and cut to size.
Now naturally, if you plan on taking your sketch pad with you out in the field and you want to capture some subjects – a more discrete drawing pad will be preferred.
So, take a moment to think what paper works best for the type of drawings you plan on making before buying. If unsure, a 9" x 12" is a standard sized pad in the world of colored pencil paper – and should work for most people.
Paper Weight
This is always a big factor when choosing paper for any application, colored pencils included.
The amount of heft that the paper has can be advantageous as it can withstand quite a bit of abuse before it begins to show any signs of fraying or tearing.
If you find when using your colored pencils that you are rather accident prone and have to reach for your kneaded eraser or eraser pencil (these things are really awesome – highly recommended to check out), a heavy weighted paper will resist any tearing.
Now, there is an upper and lower limit to how much weight you should go with.
Generally speaking, we recommend that artists using colored pencils stick somewhere between 150 to 300 GSM* (about 90 to 140 lbs).
*We like to use the metric system here on Createlet as we find it's a bit clearer and easier to explain when it comes to talking about paper.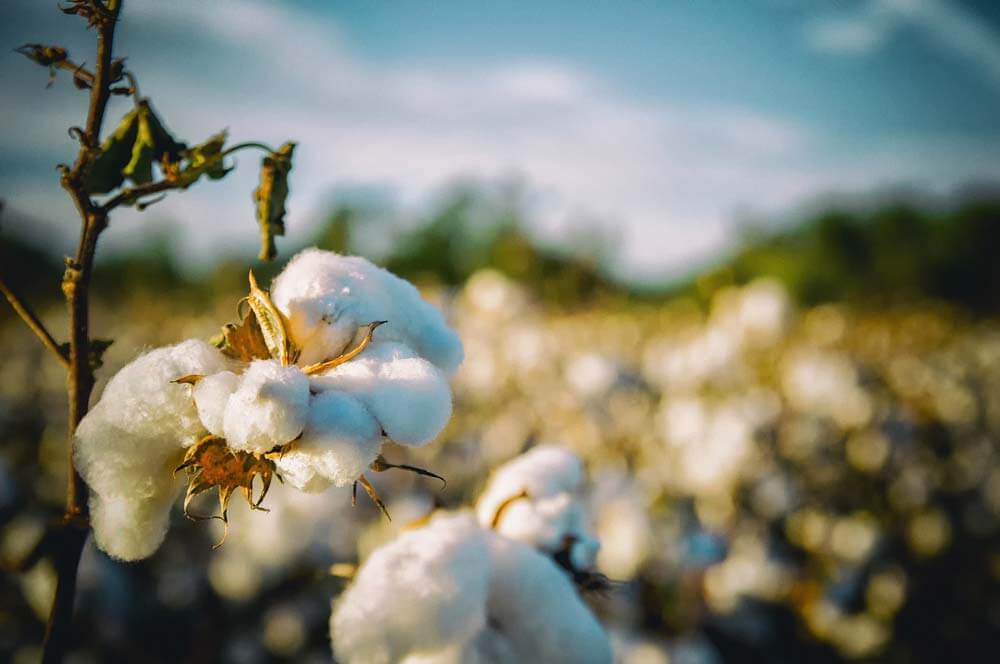 Fiber
The fiber of the paper itself can also have a measurable impact on how your colored pencils react.
If you like to layer your drawings, then a rougher paper that is based on a cotton or wood pulp will be preferred.
However, for those who like a much smoother surface, then one that is made from vellum will be a bit better.
We (and many artists) loved the Legion Stonehenge Pad as it was crafted from a mixture between vellum and cotton for an even blend.
Hot vs. Cold Press vs. Rough Paper
By and large, most paper suited for color pencils will be hot pressed.
While the name infers its production method, the final texture will be starkly different between these two.
Cold press paper is largely used in some of the best watercolor papers or top rated papers for acrylic as it provides a large amount of texture and tooth on the surface – making it great for watercolors to work with effortlessly.
Some colored pencil artists do like rougher cold press paper as it has advantages when it comes to layering.
On the other hand, standard drawing paper or copy paper that you are likely familiar with will be hot pressed.
Hot pressed paper will have a light grippy texture to it that can handle a few layers at most but is generally considered to be a slightly smoother surface when compared to cold pressed paper.
Here's a little diagram we like to use that visually demonstrates their differences: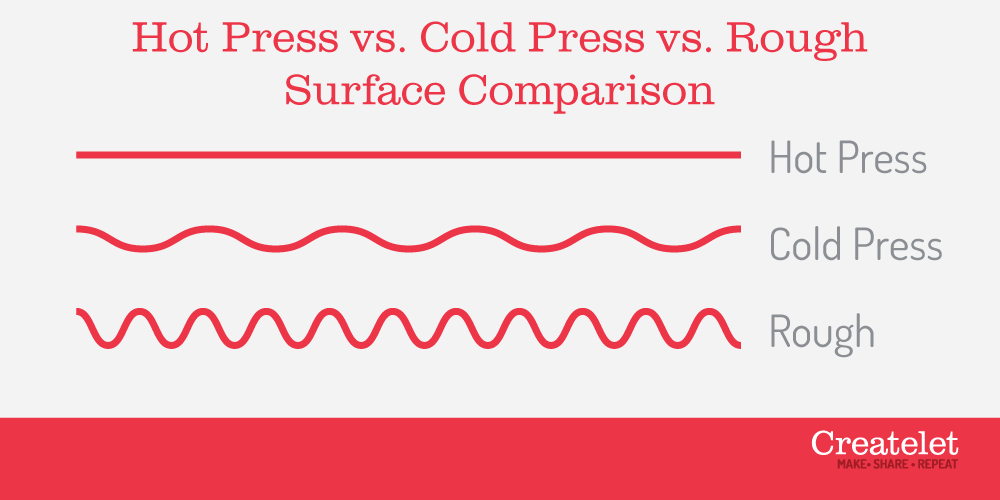 Archival Qualities
Should you be doing your colored pencil drawing as a commissioned piece or simply want your drawing to last a lifetime, then you will want to get a paper that has some archival qualities built into it.
Most notably, you will want a paper that is acid free, chlorine free, absent of optical brighteners, and spiral bound.
These types of papers will resist yellowing and withstand the test of time.
The reason why we recommend spiral bound papers for preservation is that there will be no glue touching the paper – which in often cases can contain ingredients that deteriorate the paper over many years.
Does this mean you should avoid glue bound paper completely?
Not at all.
You can simply cut away the binding side of the paper.
Budget
When reviewing papers suited for colored pencils, we found that the average cost per sheet was about $0.64 – with a range between $0.17 (Canson XL Series Mix Media Paper Pad) to $1.40 (Fabriano Artistico).
Given that only a few companies sell their paper by the sheet, you will find that pads of paper range anywhere between $9 and $28 (of course number of sheets included varies greatly).
Whether you are a beginner or a professional, you likely know how much papers can really vary in quality – and a lot of this depends on the type of colored pencils you are using.
Given that colored pencils lead can vary greatly from one brand to another, we do recommend testing out a few different pads and see which one works best for you.
Unfortunately, what might be great for Prismacolor pencils may not work nearly as well for say Derwent ProColours or Faber Castell Polychromos.
The 7 Best Papers For Colored Pencils Reviewed
Choosing The Best Paper For Colored Pencils
Researching and selecting the best paper for colored pencils in 2019 proved to be rather difficult.
With so many paper types available in the marketplace that are so vastly different, finding the perfect surface for colored pencils was tough.
However, after spending hours reading product reviews, reviewing artist feedback in forums and sites like DeviantArt, /r/ColoredPencils, /r/ArtistsLounge, Wet Canvas, and many others – we are confident that we found the best paper for colored pencils.
Naturally, we couldn't have reviewed every surface that was on the market, so if you feel like one should be added, we would love to know.
Now as we have mentioned time and time again here on the site, its not the supplies that matter when becoming a great artist, instead, it's the practice.
So be sure to always push yourself as an artist and always look to learn new things.
But never forget to have fun!