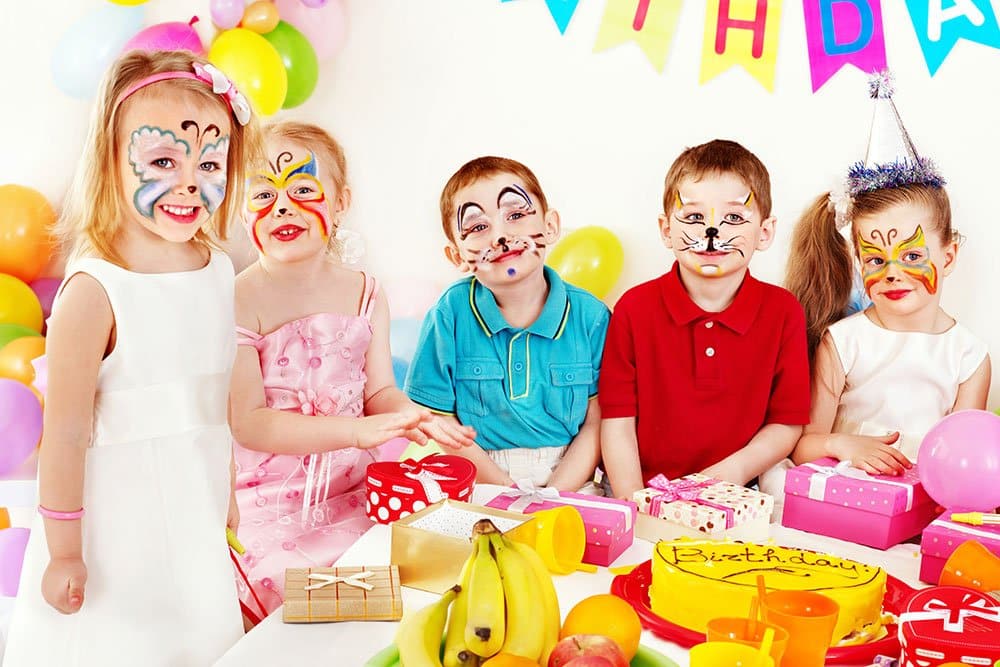 Best Face Paint For Kids: Top Brands Compared & Reviewed
This Article May Contain Affiliate Links
When it comes to selecting a face paint for kids, safety is the most important factor.
But in the world of mega online retailers that allow cheap knockoffs to exist in their marketplace, there has never been a time where you need to have your guard up as a parent when finding the right face paint for your child.
The goal of today's guide is two-fold:
Share with you a few tips on how to navigate this mine field of poor products
Provide in-depth reviews of the most popular face paints for kids
We know you are probably pretty busy – so, let's get started:
Comparing The Best Face Paints For Kids
During our research we found a few key differences between the top brands.
We try to highlight these differences in our table below, so you can easily decide on the perfect face paint that meets your needs:
Before You Buy: A Few Things To Consider
As we did our research we found a few concerns among shoppers when it came to selecting the right face paint for kids. Here were a few of our findings that we wanted to share in order for you to make a smarter choice when deciding on a face paint:
Safety
Whether its paint for yourself or a child, safety is always the most important factor when choosing a face or body paint.
All too often we saw reviews for brands (none featured on our list) where rashes and other allergic reactions occurred shortly after applying the paints.
Based on our understanding, this nearly always has to do with the manufacturing process. Face paints that are made in far away factories often never adhere to high quality standards.
Therefore, we recommend that any face paint you choose be FDA-compliant (all brands on our list met this strict requirement). This ensures a higher level of safety for the child that is using the paint.
Lastly, all of the paints below are not food grade paints – therefore you won't want to share them with any children (under the age of 3) that may try to drink or put them in their mouth.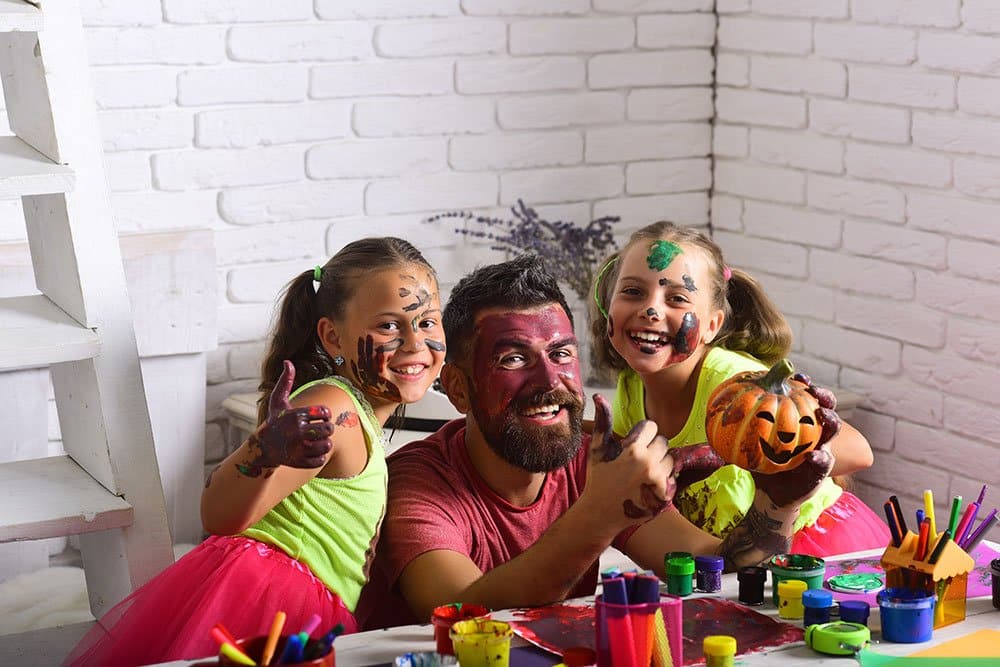 Creativity
Whether it's on a canvas or on your skin, painting is a terrific way to push the bounds of one's creativity.
Not only can face painting unlock a child's inner van Gogh, but it allows them to learn more about the details of one face while increase their concentration and fine motor skills.
As you will see below, face paint kits that include extras like stencils, glitter, and skin jewelry will help to foster this imagination.
Lastly, should this face painting kit be a part of a larger costume, don't forget any fun accessories to go with the kit (i.e. wigs, costumes, etc.)!
Form
Face paint comes in two primary forms – pans and sticks.
Pans are very similar to watercolors and will be easy to use for children of all ages. Just simply take a damp sponge or brush to the color and apply to the skin – simple as that.
In addition to easy, organized, and clean usage, pans can also be stored cleanly between uses.
When compared to sticks, pans are usually the best pick as they offer much more in both color variety, creativity, and general enjoyment for children.
Sticks on the other hand are highly portable and easier to use for those children who skew a bit younger (think Pre-K and Kindergarteners).
In addition, sticks can be great if the intended face paint is to simply be a symbol or accent (i.e. cat whiskers, blood, etc.).
The Best Face Paints For Kids Reviewed
Choosing The Best Face Paints For Kids
When we initially set out to find the best face paints for kids in 2019, we thought this was going to be a fairly easy assignment. But we quickly found out that there are a ton of poor performing and, to be quite frank, dangerous paints on the market. With obscure ingredient labels and questionable companies behind them, it took us quite a bit of time to cut through the fluff.
However, after all the research, reading forums, looking at results, and scouring the web for general user feedback, we feel confident that any of the above paints should work well for kids – and we think you will be happy too!
While Createlet is more of a boutique than a large review company, a few paints may have gotten by us that we should have reviewed. If this is the case and you want us to look at a particular brand, we would love to know!
Just simply get in touch with us and we will consider adding it to the above list!